==================
A Caveat and Affiliates
First off, a little caveat: within my articles you will find affiliate links, meaning if you buy them, I get a small commission. Your cost is not affected. In addition, I am an Amazon Associate and I earn from qualifying purchases on Amazon.
And yes, if I say that I recommend a product here, it means I truly believe it is a good product. I refuse to recommend any product that I have not researched and believe to be a good value.
Even better, I provide you with a very clear picture of the product, it's use, and the probable value.
Earning your trust is important to me. I run this website myself and the commissions and donations help support the site.
Sound reasonable and fair enough? Let's continue to the article.
==================
Affiliate Marketing Without Social Media Is Possible
People can do affiliate marketing without social media presence. Entrepreneurs and small or medium-sized enterprises are reluctant to use social networks too. Not everyone wants to promote products on such public platforms. Some are good at it while others aren't. Besides, there are privacy concerns and reputational risks associated with social media. Also, joining social sites isn't a need in hard selling. So it's possible to do performance marketing in other ways.
Here, we will explore how to do affiliate marketing with no social media involvement. Included are tips for amateur and experienced marketers.

How Affiliate Marketing Without Social Media Is Possible
Performance-based marketing began decades ago. When it started, the internet didn't have websites for social networking. People found various ways to reach business customers to earn commissions. One of the most common approaches was writing people informative and convincing e-mails. Up to now, the same strategies for endorsing products for that purpose remain. It's only that social media for affiliate marketing came to be.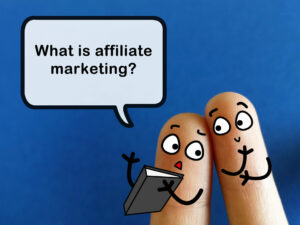 Nowadays, mixing social media and affiliate marketing is common. Yet many are still doing niche and mass marketing without social media platforms. Marketers continue to promote goods and services by writing about them. That is to drive attention or traffic to landing pages and generate sales. In doing their strategies, they gain income through incentive compensation. These folks don't rely on websites that link a large group of people all at once to reach possible customers. Thus affiliate marketing with no social media works like how it's been working for years. It only takes promoting the right things to the correct group with timing.
Doing Affiliate Marketing Without Social Media
Like before, you don't have to use social media for affiliate marketing. Individuals and companies pay advertisers to endorse and sell through various means. After all, in most cases, their focus is to get more attention and generate more income. So it's up to marketers to use whatever they can that works to do affiliate marketing.
Here are some of the popular techniques a lot of folks use online for marketing. These help in the various industries available today. They continue to be appealing due to their effectiveness in advertising. Also, they don't involve depending on social media platforms. Thus it's worth checking them.
What You Need
In most cases, you need to have those you could use to grab people's attention and keep your audience hooked. Have a traffic source to keep people coming and increase your chances of earning. After establishing that, focus on creating a dedicated landing page. This approach often helps avoid depending on social media services for partnership marketing. Likewise, a landing page usually gets people more confident about something. It must be interesting, educational, entertaining, and straightforward to be effective. So choose how to drive traffic to your links and make at least one page for your audience.
Strategies For Affiliate Marketing Without Social Media
E-mail Marketing 
With well-crafted letters, it's possible to gain incentive compensation. Take note that, in modern times, people still use e-mail technology to communicate. According to a Hubspot blog entry, 99% of e-mail users look at their inbox several times a day. Also, according to a market research firm, billions of people use e-mail daily. So reaching e-mail users can be effective in advertising.
For this strategy, marketers need to choose an e-mail service provider. That would be to have the means to send bulk promotional e-mails. Once that's done, integrate a widget or pop-up on your landing page. This would be for visitors to sign up for your e-mail ads and newsletters. Be sure to send out e-mails only to your subscribers. Also, deliver eye-catching content with call-to-action phrases on schedule. Still, be mindful of ethical practices in e-mail marketing and apply them to avoid trouble. Such will aid you in getting the right audience that you need to earn commissions.
PPC Affiliate Marketing
PPC marketing means pay-per-click advertising. It involves advertisers creating ads and then paying only when folks click on them. In a nutshell, performance-based marketing works by advertisers displaying these ads. Often, marketers post it somewhere or on different areas in their blogs or websites. That would be in making visitors notice and click on them. With the way it works, it can be great in affiliate marketing with no social media involvement.
Companies like Google offer Adsense for free. Such allows people to get paid by posting their ads. Also, folks try the Media.net ad network to monetize their websites via PPC. Of course, other groups provide PPC affiliate marketing program opportunities too. Yet, with this approach, content creation and SEO are imperative. Many site owners do the same and try to get their pages to rank higher for better visibility. After all, accessible landing pages online usually have more visitors clicking on ads. So it's quite understandable why many find this method appealing.
Join Group Discussions And Contribute
This is another effective way to perform affiliate marketing without social media. With this method, you could promote your affiliate links and more. That's because, in doing this, you converse with people to keep things organic. In talking to community members, you contribute to their cause or help them. That is while endorsing your promotional materials, being direct or discreet. In a way, this approach may be challenging to pursue. Yet, once you've become an established group contributor, you may achieve success. So it's a strategy that is worth trying.
This has elements of social media and affiliate marketing combined. That is to say, you need to register on message boards to establish your identity. In setting up your profile or signature replies, use images and links to your landing page. Like in social media for affiliate marketing, engage in conversations. From time to time, help people with their concerns. While you are at it, persuade them to consider or choose what you're trying to sell. In this way, you may even be able to do word-of-mouth advertising.
Distribute Free Digital Materials
Usually, there are plenty of individuals who surf the world wide web to look for freebies. Some are willing to pay but only after they "tried" something first too. As a marketer, you may see these things as your opportunities. You can try affiliate marketing without social media by distributing free stuff. Try making free digital goods available for people to view or download. It's only that, in them, make sure that there are links to send people to your landing page or the goods you're selling.
As part of your marketing effort, you could try to create a PDF or presentation of something. Make sure it relates to the industry of your audience and contains your affiliate links. So, with this method, you may have to have superb multimedia skills. That is in creating e-books, slideshows, or even videos. Whatever you'll make, send them to a relevant e-mail list. At least make them visible enough for people to find and appreciate too. If you have to create an interesting blog post or video for your media as well. Do whatever you can to get people to discover your material and check the links you have for them to click on.
Things To Consider When Affiliate Marketing Without Social Media
Affiliate marketing with no social media presence may be challenging but possible. Influencers and potential customers are on social sites yet not everyone is there. Besides, many online consumers aren't dependent on social networking. So it makes sense to try the strategies mentioned above. It's only that there are some things that advertisers need to take into account.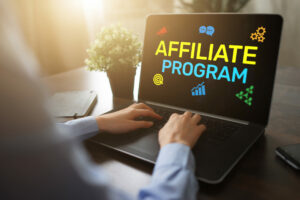 Time For Marketing
In almost all cases, creating a landing page takes creativity and technical skills. When it's up, it still needs changes from time to time to improve its interface and appeal. Thus, as an affiliate marketer, you must have time for these things. Included is the time for making endorsements too.
Using PPC ads and distributing free digital goodies may allow passive income. Sending e-mails and joining online communities to interact with members takes time too. Selling tangible or intangible products by way of affiliate links may lead to income. But such doesn't guarantee financial gains. Yet this doesn't mean that one is better than the other. It's only that they differ in time consumption and in giving positive outcomes. So select what suits your interest, needs, and skill set.
Rules and Ethics
There are also things to bear in mind when it comes to affiliate marketing without social media services. Be mindful of what you post and try to limit the things you share. After all, it would be unwise to push ideas to people since you have a reputation to maintain as an advertiser. Also, try to accept criticisms and move on by following the rules of platforms. Instead of being aggressive when promoting something, keep it discreet. Contribute, care, and get the timing right. So be tactful when marketing online.
Deliver quality materials to people. Whether it's an e-mail, digital file, web content, or comment. Your audience can tell your intention by what you provide them with. That is even if you have SEO and other needs. Try putting yourself in the position of your audience. In doing that, you're likely to decide better on how to go about affiliate marketing with no social media.
In Conclusion
Affiliate marketing without social media is possible and can be profitable. You won't have to create your product and services by partnering with trusted brands. Such a method of earning money can allow you to have active or passive income too. After all, with affiliate marketing, you earn by commissions. So it's no surprise why people continue to do this without being a part of social sites.
We've outlined some tips that usually work. Things like e-mail marketing, posting PPC ads and contributing to message boards help. Giving away free stuff often results in success too. These strategies are possible without social media accounts. It means advertising without dealing with a lot of privacy and reputational issues. Yet alongside these are also advice on how to go about them while being careful.
We hope you found this post useful. Do you have experience with affiliate marketing with no social media? Share your thoughts with us. Thank you for reading!
Read More:
Affiliate Marketing Without Social Media: 3 Top Ways To Do It!
How to Make a Website to Earn Money in 2022
Is Affiliate Marketing A Good Career?
How To Become A Social Media Manager, Best Tips
How are people making money from websites?