==================
A Caveat and Affiliates
First off, a little caveat: within my articles you will find affiliate links, meaning if you buy them, I get a small commission. Your cost is not affected. In addition, I am an Amazon Associate and I earn from qualifying purchases on Amazon.
And yes, if I say that I recommend a product here, it means I truly believe it is a good product. I refuse to recommend any product that I have not researched and believe to be a good value.
Even better, I provide you with a very clear picture of the product, it's use, and the probable value.
Earning your trust is important to me. I run this website myself and the commissions and donations help support the site.
Sound reasonable and fair enough? Let's continue to the article.
==================
Is Grammarly Worth Buying? Is Grammarly useful? 
I'm often asked what I think of the Grammarly App. People inquire, Is Grammarly useful? Is Grammarly worth buying? 
It's understandable. We all try to watch our budgets. Though the software costs a lot, it is an exceptional real-time spelling and grammar checker tool to improve your writing almost everywhere.
If you've ever written a blog post or an article before, then you have probably had stray commas and misspelled words that you somehow overlooked during the proofreading process. It happens. And grammatical errors in articles or blog posts are among the quickest ways to force your readers to stop reading your content and move on to elsewhere.
Though you can hire someone to proofread your content for you or do it by yourself by spending an hour or more, the reality is you are a human, and there is still a chance that you will make the silliest mistakes.
Spelling and grammar checks become even more essential if you are a non-native English speaker but want to write an English blog. This is where you need a writing tool like Grammarly to make your writing error-free, clearer, and more engaging.
For those considering any kind of online writing, from freelance to websites, B2B, or sales content and newsletters, the question often becomes, Is Grammarly worth buying? Is Grammarly useful enough to justify the cost?
But is Grammarly useful?
Even though Grammarly is an outstanding writing tool, it has some limitations – just like any other writing software, which means it is not for everyone. Therefore, to help figure out if it is a good pick for you, I have created this comprehensive Grammarly review to address some most basic questions spinning in your mind, such as;
Is Grammarly worth buying? 
What's the difference between Grammarly Free and Grammarly Premium? Does it improve your vocabulary and writing? How much does Grammarly cost? How do you legitimately use Grammarly? Is Grammarly's free version is good enough? Is Grammarly useful and better than Word's spelling and grammar checker?
I'm going to break it down into bite-sized pieces.
So, let's get started!
What is Grammarly?
Grammarly is an all-in-one tool used to proofread your writing. It allows you to check spelling, grammar, and plagiarism in your writing. Though most users use it as a grammar checker, it offers many other remarkable features essential for improving your writing. You can use it as a desktop app or as a browser extension, allowing you to use the tool to proofread all your writing.
Suppose you are a content creator, author, student, blog writer, or an individual looking for a writing tool to take care of your writing's technical aspects across various platforms. In that case, you can take advantage of Grammarly. The writing tool is straightforward to use and will capture grammar mistakes, spelling errors, punctuation mistakes, plagiarism, and more.
Besides spotting errors, it also explains those grammatical errors in detail, improving your writing to make you a better writer. Since the paid version of Grammarly is a bit expensive, you can use its free version. Once you understand its extra benefits and additional features, you can upgrade to Grammarly premium anytime you like.
What Does Grammarly Do and Whom Does it Help?
The primary functionality of Grammarly is easy to explain and understand. It examines a piece of written content for mistakes in spelling, grammar, punctuation, readability, plagiarism, etc.
It is versatile fermium (you can upgrade to the premium version) software. The free version enables users to reap spell and grammar checking benefits without paying a penny. On the flip side, the premium version allows users to access more advanced features, such as plagiarism check, improving writing tone, and expert writing suggestions.
However, you should note that Grammarly can only improve your writing rather than turning a sloppy writer into Shakespeare overnight. Writing is a human skill to master, and a writing tool can only convert a decently written work into a captivating written work.
Who Should Use Grammarly?
In an era where content is considered the backbone of marketing for all sorts of businesses, it is essential to have thought-provoking and immaculately written content. Now, it is not convenient at all to hire a professional writer or editor on payroll throughout a company's financial year because there are proofreading tools like Grammarly to help.
So, is Grammarly useful?
Yes, it is! It helps you to write compelling content that communicates effectively. It also improves your content in such a way that there's no room left for any misunderstanding.
Grammarly is for everyone who wants to proofread their writing. The Grammarly proofreading service is available in both free and premium versions. It is a perfect writing tool mainly for;
Bloggers.
Freelancers.
Online publishers.
Students.
Teachers.
Businesses.
Digital marketers.
Many decent writers lose their credibility in the industry because they don't have a trusted tool to proofread and edit their content adequately. This fact explains why Grammarly is such a great companion for all writers who want their writing proofread for spelling and grammar mistakes.
How Does Grammarly Work?
Grammarly gives your writing an overall score based on the number of grammatical mistakes it identifies. The program then walks you through a series of grammatical errors, one at a time. The system also provides both short and lengthy explanations for each mistake that it identifies.
These explanations include examples of correct grammar. In some cases, the tool also suggests specific wording alternatives and leaves it to the user to make any changes. You can also ignore possible changes if you disagree with its recommendations.
It points out the misspelled words and other critical mistakes by underlining them in red and other advanced errors in different colors, along with a list of possible spelling and grammar alternatives. Moreover, a handy plagiarism detector helps writers to identify any inadvertently borrowed content by pointing out the exact text existing elsewhere. What more, a synonym checker is also available that enables users to choose alternative wording to avoid repetition.
Different Versions of Grammarly
Yet another striking aspect that makes Grammarly useful is how it works on various applications and devices.
Some spell and grammar checking tools require you to open the editor and paste your writing inside it to get it to work, which is a time-consuming process and real pain for many of us. However, thanks to the Grammarly developers, they made it in such a way that you have a lot of options to enjoy its incredible features in just about any platform, including social media, online, email, and many other programs.
Grammarly Editor
You can benefit from Grammarly's online editor that you can access any computer with an internet connection to store all of your documents by uploading or typing within it. Though it is free, you will still have access to many of Grammarly's features, including a spelling checker, grammar checker, clarity, and more.
Moreover, Grammarly editor's UI enables you to decide when you want your "writing assistant" to help you write and proofread. In this regard, just hit the "Start Assistant" option located at the top-right of Grammarly editor to summon a "personal assistant" to help you identify errors and suggest possible corrections.
Grammarly Browser Extension
After reading a lot of posts on social media, I wish more people had this tool. By installing the Grammarly browser extension into your web browser, you will get the direct recommendation and direct grammar assistance.
The Grammarly browser extension auto checks your blog posts, comments, Facebook posts, tweets, etc., to improve grammar and spelling mistakes. Moreover, you will be able to access its dictionary and thesaurus by double-clicking on a word on any website. It will then display a list of synonyms and definitions without opening a new tab or window.
Grammarly for Microsoft Office
For people using Windows operating system and who love using MS Office as their preferred writing tool, Grammarly offers a free version for MS Office that you can use. And now it works on Mac devices, too.
Grammarly for Phone
You can use the Grammarly keyboard for people who want to proofread all of their writing they do on their phones. It allows you to check all of your writing through the Grammarly keyboard even when you are on the go, away from your computer.
Grammarly for Desktop
If you are too lazy and have many documents that you want to proofread quickly, you should consider using Grammarly's desktop app. Gone are the days when you've to copy and paste your documents into a web editor each time you want to proofread your document. You can install the Grammarly desktop tool to drag and drop your files to get your documents checked at a superfast speed.
Grammarly Features, Is Grammarly Useful?
Now, let's discuss a few of its feature to be clear about if Grammarly is useful;
Grammar and Punctuation Checker
One of the most remarkable features Grammarly is best known for is its ability to detect grammar and punctuation errors. Grammarly can correct an expansive range of grammar errors, such as spelling, punctuation, low sentence structure, passive voice errors, run-on sentences, wordy sentences, and more.
Moreover, instead of just finding errors, it provides real-time suggestions to improve your writing while also explain why these changes matter.
Spell Checker
While Grammarly focuses on grammar mistakes, it also offers a spell checker feature. Though this feature is also available in most other writing tools, such as Scrivener, Word, etc., it is easy to check spelling mistakes alongside grammar, especially when you want to proofread a lengthy document.
Plagiarism Checker
Another feature that makes Grammarly a useful writing tool is its ability to detect plagiarism issues. However, this feature is not available if you are using Grammarly's free version. The tool's ability to detect plagiarism is comprehensive since it compares your writing to billions of web pages online.
Writing Style
One more distinctive feature of Grammarly is that it enables you to self-edit your writing. It detects errors and provides examples showing why something is grammatically incorrect and how to improve it. As you start to make changes, it will then give you suggestions to increase your overall score.
So, is Grammarly useful? Is Grammarly worth buying?
Keep reading for more points about the Grammarly app and the free vs premium versions.
Grammarly Free Vs. Premium
Here's a quick comparison between Grammarly free and premium to help you answer the question, Is Grammarly worth buying?
Grammarly Free
Accurate suggestions, recommendations, and tips.
Features readability metric.
Easy integration across web browsers and other devices.
Acts as a primary backup by storing your recently viewed documents.
Supports US, British, Canadian, and Australian English.
Grammarly Premium
Accurate and advanced suggestions to cover word usage and sentence structure.
Tone and formality enhancement.
Repetitive and ineffective vocabulary filter.
In-built plagiarism checker.
Human proofreading availability.
Inconsistent writing style checker.
Grammarly Premium Cost, Is Grammarly Worth Buying?
If you are currently using Grammarly free and considering upgrades to its premium version, it offers two different paid plans.
Grammarly premium offers advanced writing feedback and a plagiarism detector for a single user and costs $11.66 per month if you choose the annual payment plan. The available monthly and quarterly options cost a bit more per month.
While the second paid plan, "Grammarly Business," offers all the Grammarly premium features for up to a hundred team members starting from $15 per month per user. Again, you choose from monthly, quarterly, or annual options. 
Is Grammarly Worth Buying? Is Grammarly Useful Enough?
So, is Grammarly premium worth it?
In my humble opinion, yes!
Grammarly free is an excellent tool to have, and better than not having a fresh set of eyes to take care of your writing. It detects far more spelling, grammar, and punctuation mistakes than a typical free checker.
Therefore, if you're a writer and keeping a tight budget, you should consider installing Grammarly to test it for free.
However, like most things in life, something that costs you money provides much more than their free alternatives.
Grammarly premium will catch more spelling and grammar mistakes in your writing. It provides useful tips, recommendations, and suggestions to improve your writing and feedback behind your mistakes. I'm a Grammarly premium user, and I absolutely love its extra features.
You can easily find a ton of writing tools on the market. Some of them are entirely free, and others cost money. But each of these writing tools has its pros and cons.
Grammarly is among the top-rated writing tools and for all the right reasons. Whether you use it as a browser extension or as a desktop app, both are incredibly useful to have as a writer.
Let's discuss the main benefits of Grammarly that distinguish it from other writing tools available out there.
Writing Goals
Whether you use Grammarly online editor or desktop application, you will appreciate the ease of use.
Using this link in a browser, you can sign up and sign in to your Grammarly account. After signing up, you are all set to visit the Grammarly dashboard. Once you verify your email address, you can upload your document or just open the new file to copy and paste your writing.
As soon as you copy-paste or upload your document, it will show you a list of goals from which to choose. These goals help Grammarly determine what kind of writing you want to do and who your audience is. Your intent allows Grammarly to decide which mistakes you want to ignore or flag.
While the tone feature enables Grammarly to make specific changes to create a more formal or friendly piece, you can also tell Grammarly who your audience is by choosing between General, Casual, Business, Creative, Technical, or Academic.
Once you set your writing goals, the tool will then start scanning the document for improvements. It is super fast and within a few seconds will show you results.
In-Depth Recommendations
Another outstanding feature of Grammarly is its in-depth explanations for changes. Unlike any other spell and grammar checkers that only tell you what to change, Grammarly gives you detailed explanations about why the change is necessary and why you should change it. Even minor spelling mistakes have descriptions to help you understand.
Categorized Explanations Tailored to You
Grammarly, when proofreading a document, highlights various problematic sections while also explaining why each is a problem. It features four categories to breakdown the feedback.
Correctness (Grammar, Spelling, and Punctuation).
Clarity (Makes your writing easy to read and understand).
Engagement (Makes your writing more captivating and compelling).
Delivery (Improve your content to make the right impression on your audience).
Each of these issues is highlighted on the screen's left, while the explanation appears to the screen's right.
Moreover, each correction will include an example of both correct and incorrect grammar. You can let Grammarly know if the recommendation is not relevant or helpful at the bottom of each correction. While on the top-right, you can ignore a suggestion by merely deleting it.
Word Recommendations
Whether you are a less experienced or a pro writer, choosing the best Word to make your content more captivating is confusing. In this regard, having Grammarly is incredibly useful. It offers you suggestions to make your content clearer and your vocabulary better.
This bonus aid sets Grammarly apart from simple spell-checking tools in writing programs, such as MS Word, etc. The more you use Grammarly as your writing assistant, the more it will improve your writing and expand your word choice.
Formality
The formality function in Grammarly goes beyond formal and informal tone. It deals with some rules existing within the English language but which may not appear anywhere. Academic or business writing often requires these rules. But, if you overlook these rules, your writing for some people will not be as straightforward as it should be.
These formality rules don't matter for all writing types; it is excellent that Grammarly identifies them and allows you to change if necessary.
Conventions
Writers with acceptable writing practices understand conventions. They write their content so that readers can quickly figure out what we are trying to say. It may include punctuations, spelling, grammar, capitalization, and sentence structure.
Content Clarity
Similar to your spoken words, your writing also has an underlying tone, and clarity and conciseness help to show it, mainly in business writing. Grammarly helps you to remove message softness and uncertainty by identifying specific words from your writing, like "just," "actually," or "really." It also makes your content more precise and definite.
Passive Voice
The excessive use of passive voice sentences reduces the clarity of your writing. It makes sentences more confusing and weaker. Unluckily, most writing tools available out there don't check passive voice errors.
However, Grammarly is incredibly advance to catch these errors in your writing. Once it detects a passive voice sentence, it will give you suggestions and explanations on improving your writing sentence structure.
Grammarly as a Career Booster
Regardless of whatever your profession is, good writing skills mean a career boost. If you've good writing skills and can write articulately, you can express your thoughts more effectively and powerfully. From typos to grammar to punctuation to voice, this incredibly advanced tool helps you make you look your best when it comes to written communication.
Here are the benefits that you can reap using Grammarly;
It Ensures almost  Zero Grammar Errors
Everyone wants to stand out from the multitude of employees, especially when working in a vast company. You do not want to be a person who cannot differentiate "your from you're, than from then, or lose from loose."
Grammarly analyzes and proofreads your work using a ton of grammar rules. It can even catch the correctly spelled words used in the inappropriate context, which most writing tools miss. So, each time you deliver a presentation or send an email, you will have peace of mind knowing that you aren't making any grammar gaffes.
It Encourages Unique Writing Style
Writing impeccable content feels daunting for many of us. Whether you're an employee, a manager, or a business owner, you spend a lot of your time writing reports, correspondences, or presentations. Always remember you have a writing style distinctive to you.
Grammarly is smart enough to understand that people have different writing styles. So, unlike other writing tools that force you to follow a specific writing format, it features a sophisticated system, playing on the strength of your work without compromising your unique writing style. This way, your content keeps your audience engaged while also making your message more powerful and impactful.
It Expands your Vocabulary
Do you often run out of words? It is perfectly normal. Not many of us can conjure ten synonyms of a word at the drop of a hat. Some would instinctively head for the online thesaurus, but what differentiates Grammarly from a standard thesaurus is its ability to enhance your vocabulary by detecting excessive use of passive voice and overused words. It offers alternative and more potent words or phrases that you can use to grab your reader's attention.
It Polishes your Content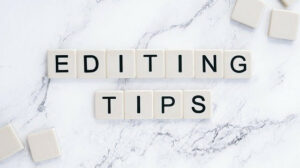 Writing is not easy, but proofreading your writing is the next level challenge. Now, do you know why you need a fresh pair of eyes to look through emails, reports, correspondences, or articles before sending them out? While it is a great way to check your piece, there're some other ways that not only save you considerable time but also ensure that your work is error-free.
Grammarly links to an expansive database of two hundred thousand plus English words. It ensures no grammar or punctuation error creeps in. As a result, you'll have peace of mind knowing that whatever you will submit is error-free. This fact explains why Grammarly is useful and trusted by millions of satisfied users, ranging from students to freelancers and professionals to business owners.
It Catches Plagiarism
If you are a manager, you want assurance that the content your employees have created for you is genuinely their work and not copied from random sites on the internet. But because of your tight schedule, you may not have the time to verify each line.
This is where Grammarly shines. The writing tool is smart enough to run through millions of sites to detect plagiarism to ensure the content you have is original and not copied.
Grammarly Vs. Other Popular Writing Tools
When it comes to accuracy, there is no other writing tool that can beat Grammarly. However, it doesn't mean it is the only option you have got. Below I have listed some other writing tools that are a formidable opponent to Grammarly. The comparison below will also address the question, "is Grammarly worth buying?"
Ginger
The only feature that makes Ginger better than Grammarly is its ability to translate your content into more than sixty different languages. This feature's inclusion is beneficial for those who want to translate their content into multiple languages other than English.
Like Grammarly, Ginger also lets you create your dictionary, giving you the control to establish your own ground rules by adding words you don't want to note as misspelled or incorrect. This feature is excellent, especially for those who write fiction novels where peculiar words are required.
However, it falls short on the user interface (UI), which is not intuitive as Grammarly. Moreover, it doesn't integrate with one of the most remarkable and universal writing tools, "MS Word."
WhiteSmoke
Both Grammarly and WhiteSmoke are similar when it comes to their integration with other platforms. WhiteSmoke is compatible with macOS, Windows and also has extensions for almost all the latest web browsers. Another minor but creative feature is its readymade templates of Sorry to Thank You notes.
However, it also falls short of an intuitive and advanced UI that makes writing tools like Grammarly so convenient and easy to use. Moreover, it is chaotic to use and runs very slow, making it less popular than Grammarly.
ProWritingAid
Personally, I believe that if there is a writing tool that could be a perfect alternative to Grammarly, it is none other than ProWritingAid. The writing tool is ideal for writing and proofreading long-format content, such as novels, fiction, essays, etc. Many fiction writers use it to proofread their work.
Moreover, the writing tool also allows you to compare your content against other writer's content dwelling in a similar genre as yours. However, what differentiates it from other writing tools is its recommendation style, making a most awkward-looking phrase into a compelling one.
But again, it gets beaten by Grammarly when it comes to the user interface and ease of use. It is a complicated tool and only a good option for familiar people using such writing tools. Moreover, another area where it falls short is the integration with web browsers. The browser extension is available for Chrome only.
What makes Grammarly Better?
So, is Grammarly useful, given the comparison to other writing tools available out there? And is Grammarly worth buying?
Though all the writing tools mentioned above are robust spelling, grammar, and punctuation checkers, offer some additional features that Grammarly doesn't, and costs significantly less than Grammarly, I still think Grammarly is a clear winner. The reason is simple – it is straightforward and intuitive to use.
Grammarly is a more streamlined, elegant, and functional tool than its competitors. Grammarly's desktop version is incredibly aesthetic and extremely functional with minimal icons. It identifies mistakes, explains the mistakes, and allows you to discard or implement the suggestions.
Final Verdict
So, is Grammarly Useful? Is Grammarly worth buying? Yes, it is!
As a premium Grammarly user, I love Grammarly and its outstanding features. If you are too busy to edit and proofread your content or want to widen your vocabulary, I strongly recommend you to try Grammarly. It is a freemium writing tool, which means you can try it for free to test its abilities before investing in it. Overall, it is a perfect tool from every angle and the best currently available on the market.
.