==================
A Caveat and Affiliates
First off, a little caveat: within my articles you will find affiliate links, meaning if you buy them, I get a small commission. Your cost is not affected. In addition, I am an Amazon Associate and I earn from qualifying purchases on Amazon.
And yes, if I say that I recommend a product here, it means I truly believe it is a good product. I refuse to recommend any product that I have not researched and believe to be a good value.
Even better, I provide you with a very clear picture of the product, it's use, and the probable value.
Earning your trust is important to me. I run this website myself and the commissions and donations help support the site.
Sound reasonable and fair enough? Let's continue to the article.
==================
Legal Requirements for Website
Are you considering starting a website? Do you know the vast website legal requirements? How about your responsibilities to prevent plagiarism? This post will go over various legal requirements for the website that every web creator must know.
Nowadays, creating a website is much simpler, and it doesn't take much time. You don't have to learn a single word of code to use an intuitive website builder, helps you set up your online business within a few minutes.
However, when you have your business website, there are some rules and regulations that you must have to follow to make your website legally compliant and diminish the danger of legal issues. From cookies consent to copyright responsibilities, avoiding plagiarism, and privacy policies, there are many legal requirements for the website you should know before making your website go live.
If you break any of the rules around web ownership, you could lure yourself into considerable trouble. Make sure that you're aware of all the legal requirements for the website before you get started. Some most essential and universal website legal requirements are given below.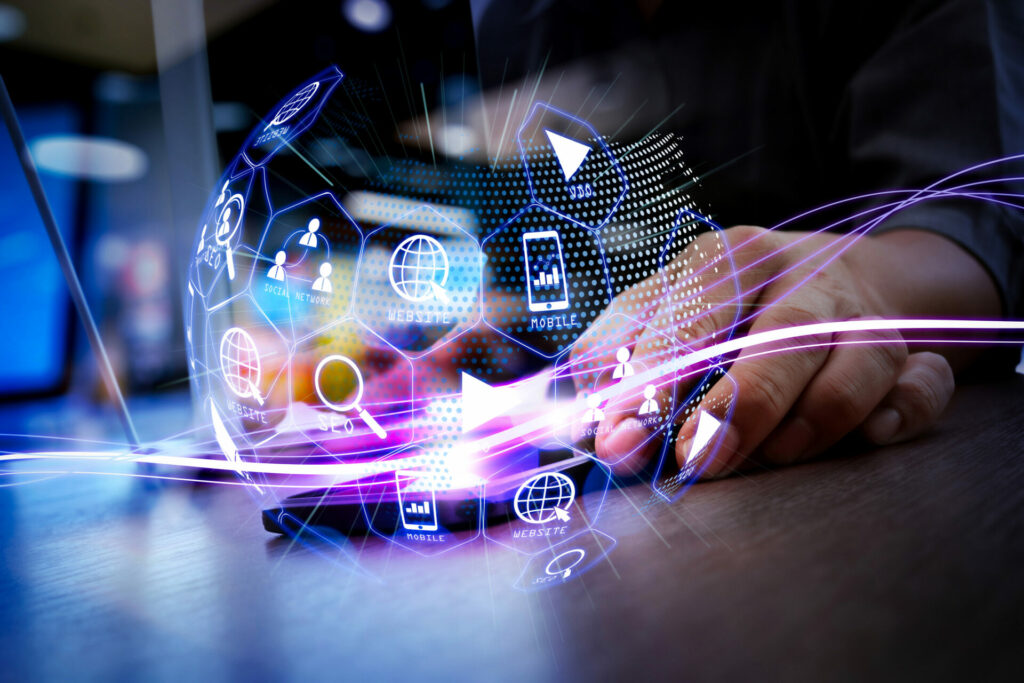 Legal Requirements for Website: Rules to Keep Yourself Out of Trouble
Several of the website's legal requirements that I will cover below will address various factors of the DGPR. So, what is DGPR? Well, DGPR is European Union's General Data Protection regulation. It was launched in 2018, and if you have any links with European Union, you should familiarize yourself with it.
2.     Make Sure the Content You're Using is Legal (Like Images)
Depending on what you want to publish on your blog or website, you may wish to apply for specific licenses to use that content legally. It is crucial for appreciating others' work, recognizing other talents, and preventing plagiarism.
For instance, for some images, you must get the owner's permission before using them. And, even if you get a license, you should keep in mind that you are not the only one, and you might not be able to use that content however you desire.
Moreover, before obtaining a license, you may have to sign an agreement as well. In this case, ensure that you are reading the agreement points very carefully and have a clearer idea about using that content and its usage terms.
3.     Incorporating Privacy Policy to Demonstrate How You Handle User's Data
The third and one of the most crucial legal requirements for the website is including a privacy policy. The inclusion of a privacy policy demonstrates how you are going to handle your website visitor's data. Not only it's a significant aspect of website legal requirements in various countries, but it also helps to establish a trustworthy relationship with your website audience.
If you've no clue how to incorporate a privacy policy on your business website, you can take advantage of using the "WordPress privacy policy plugin" to make things simpler.
4.     Include a Clear Terms and Conditions Page
Another legal requirement for the website is to include a terms and conditions page. It seems to be the unhappiest webpage on your entire website, but it is imperative. Though this page might not be a necessity by the law in some regions, to ensure your website is safe, you must include it on your site.
Moreover, the terms and conditions page is also beneficial for lessening your responsibilities if a client lures you to court. The presence of a terms and conditions webpage on the website secures your rights to the content you have shared.
5.     Reduce the Risk of User-Generated Content
Nowadays, user-generated content is exceptional. It can help to add new levels of credibility, engagement, and authority to any website. Though it is pretty beneficial for your website, hosting that's crafted by others expose you to a myriad of risks as well. For instance, what if the content you have published on your website is not original? Who's the owner of the content? Or what if the content that you have posted is defamatory?
So, preventing plagiarism 100% is hard, but you can take these steps to lessen the risks as a web creator or to publish user-generated content on your website. So, again, having a more exact terms and conditions page displayed prominently right at the point where users will be uploading their content is excellent.
6.     Include a Tight Security Policy to Prevent Negligence
Any lapse in your website's safety and security can increase the opportunities of damages done to your entire business. Nowadays, cyber-attacks are becoming incredibly common. In this regard, in July 2018 alone, there were about 145 million leaked because of these attacks.
Since the website security types vary depending on your niche market and domain, make sure to cautiously create security plans that perfectly match your website's requirements. So, creating a tight security policy is another essential legal requirement for a website that you should not overlook at any cost.
Also, create a plan for what happens in case if there's a security breach. It will give your audience confidence that their data is in safe hands.
7.     Include a Cookie Policy and Consent Notice
Even though the GDPR (General Data Protection Regulation) is an EU regulation, it affects sites that generate EU traffic. Incorporating a cookie policy is also a legal requirement for a website that you should consider. GDPR requires that your website offer your users an option to opt-in or opt-out of the cookies used.
You can place your website cookie policy in the header, footer, or as a pop-up window, doing the following;
Your website uses cookies.
Disclose why your website uses cookies.
How the data gleaned through the cookies is handled through a link to the privacy policy.
Disclose what users are accepting.
Allows users to opt-in, out, or customize cookies.
8.      Follow the Exception of Fair Use
Another essential legal requirement for a website and one of the safest ways to keep yourself out of danger when it comes to copyright law is to ensure that everything you are using is protected. In this regard, do not ever publish unauthorized content. Also, make sure to seek permission from the source if you have any doubts.
These steps will make sure to keep your website compliant with copyright law. However, there will be times when you can use copyrighted data except for fair use. If the content is beneficial for the public, you may have the green light to publish it on your website.
But, there are still some limitations. The content is deemed fair to use if it is;
Educational or scholarly.
Fact-based and publicly available.
You are only using a tiny piece of it.
And if you couldn't have licensed it.
9.     React Promptly When the Law Has Been Violated
As a web creator and a website owner, you should know the website's legal requirements under copyright law. It would be useful to familiarize yourself with the "Digital Millennium Copyright Act." It is the US law that ensures copyright standards internationally outlined by the WIPO.
The copyright law usually restricts a web creator's liability for copyright infringement done by its user-generated content. Moreover, the CDA (Communications Decency Act) can also protect web creators from being held responsible for their visitors' content on their websites.
10.  Make Your Website Accessible to All Users
Making your website accessible for all users requires you to pay close attention to following effective web accessibility practices. Though plenty of websites overlook accessibility, this legal requirement for the website is necessary if you believe that everyone is equal and if you want to treat everyone equally to stay on the right side of web regulations like the ADA. If your website is not accessible to everyone who needs it, you may be breaching the Equality Act 2010.
11.  Provide Consistent Information across Your Website
Providing consistent information across your website is another legal requirement for the website. So, to maintain consistency, ensure that the information you have on your website is the same as you have provided on other platforms. These details include contact information, registered address, email ID, etc.
Exact information will help your visitors know exactly where your business is located while also building trust.
12.  HTTPS for Ecommerce Website
If you consider developing an e-commerce website, make sure to employ HTTPS (HyperText Transfer Protocol Secure). It is a secure version of HTTP, a system used to provide information between a website and a user's web browser.
Suppose your e-commerce website is not utilizing HTTPS. In that case, it could expose the credit card data of users attempting to purchase through your website while also exposing your website visitors to identity theft. So, employing HTTPS is yet another legal requirement for a website that you should consider.
Conclusion
Establishing a business website allows you to reap a lot of benefits. However, there are various legal requirements for the website that you should also keep in mind. The above website legal requirements checklist is created to help you with your ongoing web improvement. Your queries, suggestions, and comments are welcome.
Read More:
How to Make a Website to Earn Money in 2022