==================
A Caveat and Affiliates
First off, a little caveat: within my articles you will find affiliate links, meaning if you buy them, I get a small commission. Your cost is not affected. In addition, I am an Amazon Associate and I earn from qualifying purchases on Amazon.
And yes, if I say that I recommend a product here, it means I truly believe it is a good product. I refuse to recommend any product that I have not researched and believe to be a good value.
Even better, I provide you with a very clear picture of the product, it's use, and the probable value.
Earning your trust is important to me. I run this website myself and the commissions and donations help support the site.
Sound reasonable and fair enough? Let's continue to the article.
==================
10 Essential Tips Before Starting a Blog
The pandemic has taught us to become more productive and make the most of the resources we do have. It has also led to discovering our untapped talents and trying other things that we haven't done before. Since a lot of us stay at home, the most effective way to communicate is thru the digital platform. For instance, to get connected we use Slack, Trello, Google Workspace  LinkedIn, Messenger, and Skype, to name a few. Blogging is one of the popular, convenient, and direct ways to reach out to your target audience on the digital platform. It can be a steady source of income once you get the hang of it and do it right. You would want to get it right the first time, right? So, here are essential tips before starting a blog!
Get started pronto using a mobile phone with a camera
Starting a blog nowadays is quite easy. With just a mobile phone with a camera, you can start recording your own videos. It is an incredible marketing tool for your business. But before you start blogging, here's what a "blog" is. It's a type of website that focuses primarily on written content. It's called a blog post.  And the word blog is short for a weblog. In industrialized cultures, we do see and hear about news blogs or celebrity blog sites. Those are just two of the multitude kinds of blogs that you can access on the web. Or if you love sharing your thoughts and expertise to help and motivate other people, you may as well launch a blog site.
In a few moments of introspection, ask yourself why you want to start blogging. Not only will it take a lot of hard work and effort to build and grow your audience. You have to be knowledgeable in your chosen niche, way above the average. And you have to continually provide them with fresh, valuable insights and relevant advice, new things to learn, and more. You can't just be a mediocre sharer in your field. Looking at this from another angle, the competition is getting much stiffer and stronger than ever before. So, getting noticed and having more followers may be harder to achieve. To help you with this, keep reading below.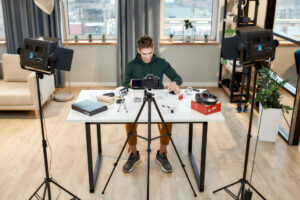 Essential Tips Before Starting a Blog
Now, remember these ten essential tips before starting a blog
1 | Get Started
So, if you know you've got what it takes to blog, this is the best time to start. You need to get going. And you are going to learn a lot along the way. Don't you worry about not being perfect yet. In the beginning, understand that nobody or just a handful may be reading your blog. But go over it to discover what more you can do and improve for your blog to be better. You have to figure out a lot of things like what you have to focus on and what platform you want to use. It would help if you also access websites that would teach you how to start writing different kinds of blogs and tips and strategies.
2 | Be Clear with Your Reasons for Wanting to Create Blogs
Relax and analyze the reasons you want to go into blogging. Be clear with your purpose, goals, and objectives. This is something you want to explore and identify.  Anticipate and prepare for what might happen and the struggles you would have to deal with. What's important is that you're learning, getting more confident and hopeful, and also enjoying the preparation in creating the first website that could give you fulfillment and a better future.
3 | Identify Your Niche
Decide what to write about and stay focused on that niche. Figure out how to make your blog stand out from the others. Choose topics that you are passionate about and do not go beyond those. Make sure you continually add to the list so you won't run out of ideas to write about. Don't forget to make them more comprehensive and to keep them updated. If possible add interesting and novel insights that other writers have not touched on. Make your writing tighter, more engaging, and more inspiring. Try to strengthen your article by linking to other related ones from your website.
4 | Go for Quality
Make sure that even if you are starting and figuring things out, you are determined to create well-thought-out content. Put extra care and effort into the images you include and in writing compellingly/well.  Always aim for perfection or at least excellence. Explore well-conceived websites and take note of the things they have done well. Then try to implement them on your own website. so you can see what are the best practices you can use for the future. You can learn from them and use them in the future.
5 | Consistency in Quantity
Don't put up a post every day only to stop after a month or two because you burned yourself out. That's not going to make visitors enthusiastic to follow you. They would conclude they're not going to get much content from your website. They would get disappointed and may end up not following you anymore. If you find yourself having to make changes in your posting schedule, let them know at least a week or so before.
6 |  A Blog Takes Time, Energy, Enthusiasm, Inspiration, and Patience
Sometimes it needs inspiration. Just like other kinds of work and employment. So, it can be very disappointing if you post a blog and nobody reads it. But that's life. You can't win them all, as the saying goes. But take it as a challenge to become a better writer. It doesn't happen overnight but the journey would be all worth it.  71
7 | Know Your Competitors
If your blog is for business or work, then check out some blogs or websites of your competitors. Try to analyze the keywords they are using that rank highest in the search engine. How many blogs are they posting weekly? These are some questions you have to answer to have your own blog.
8 | Choose a Blogging Platform
There are tons of blogging platforms you can use including WordPress, Tumblr, Blogger, and Squarespace. You can also consider using Facebook, Instagram, and YouTube. You might prefer to have your own server, which gives you more control over the features that your blog can offer.
9 | Build a Relationship with Your Audience
To get better at blogging, analyze your relationship with your readers and other bloggers. Blogging is a social activity that allows a blogger to engage with readers and other bloggers. Reply to the comments of your readers and try to connect to other bloggers and write guest posts for other blogs. It helps to get the word out about your blog, get noticed by influencers in your niche, and make new connections along the way. Think of your blog as being a kind of conversation with different people. Interacting with your visitors in the comments section helps to further the connection between the blogger and the reader. That will help you build a dedicated audience who loves your blog posts and regularly share them with others!
10 | Pay attention to Image Copyrights and Licenses
Sometimes beginners just copy and paste some images on the Internet. Pay attention to that because you might pay later for image copyright infringement fees. The owner can report your page display and the worst is they can ask Google to remove it from the search results. However, some websites offer free photos that you can upload since you are just beginning your blog. These images are free to use on your website. If you are just new to blogging, some websites offer free photos that you can upload and publish. These images are free to use on your website.
Learn how to search for the keywords. Some bloggers have engaging and informative posts, but they are not discoverable because they are using keywords. They help you to be on the top of the search engine and increase traffic.
Remember to ignore haters and trolls, and avoid distractions. As your blog starts increasing, you will get a bunch of positive feedback and motivation from your audience. You could also get negative ones from which you can learn and improve. Nevertheless, you will also get some haters who will denounce you and try to put you down. Disregard these haters and do not waste your energy and time on them.
To make sure you don't get distracted and affected, consider turning off the comment box and disabling the new comment notification.
Takeaway
Besides the 10 essential tips before starting a blog, there are others you can add to make your blogs even better. Those are a few things to carry out on your checklist for starting a blog. As a beginner, you can start reading the blogs of others. Then decide what's best for you. Be consistent with what you are doing and strive to get better every day. If you're not disciplined, then it's easy to slip and this is how most blogs die. You need to keep yourself motivated and don't get distracted from your goals. On the other hand, don't be too harsh on yourself. You want this to be a pleasant journey.
To sum it up, the effective component to be a successful blogger is passion for your topic. Blogging is about conveying your understanding of the world. Writing about things that you are passionate about makes the procedure of beginning a triumphant blog so much more comfortable. As long as you are writing about things that you are genuinely curious about, your devotion will shine across and keep your visitors curious.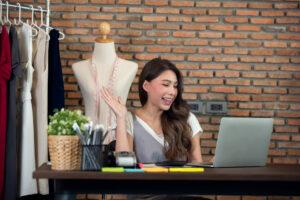 READ MORE