==================
A Caveat and Affiliates
First off, a little caveat: within my articles you will find affiliate links, meaning if you buy them, I get a small commission. Your cost is not affected. In addition, I am an Amazon Associate and I earn from qualifying purchases on Amazon.
And yes, if I say that I recommend a product here, it means I truly believe it is a good product. I refuse to recommend any product that I have not researched and believe to be a good value.
Even better, I provide you with a very clear picture of the product, it's use, and the probable value.
Earning your trust is important to me. I run this website myself and the commissions and donations help support the site.
Sound reasonable and fair enough? Let's continue to the article.
==================
Earn money successfully in 2023 using these 24 affiliate marketing tips. As you probably know, affiliate marketing is a lucrative industry with promising potential. In this article, we will explore advanced strategies essential for multiplying your affiliate revenue. But, before we begin, let us take a look back at how the industry performed in the previous year.
Learning the various affiliate marketing tips as well as the industry's past performance is vital for fruitful returns. Through these, you'll know what you're getting your hands on and what to expect. So how successful was affiliate marketing last year? 
Last year, in the US alone, the average annual pay for affiliate marketing was $154,98. For a quick calculation, that's about $74.51 per hour—equivalent to $2,980 per week or $12,915 per month. 
Based on affiliate business 2022 statistics, the market has a value of $17 billion with an estimated spending of around $8.2 billion U.S. dollars. It's also worth noting that 8 out of 10 businesses in the US earn 30% of their online revenue from affiliate marketing. Additional demographics:
Affiliate marketers work from home 54.28 percent of the time and in offices 19.21 percent of the time.
In most affiliate networks, around 10% of marketers account for approximately 90% of revenue.
Affiliate marketers can make anything from $10.000 to $400.000 per year.
The rate at which a website load has a substantial effect on revenue.
The figures above show how big the affiliate industry will get in the future. Affiliate marketing is projected to grow by nearly 50% by 2024. Nonetheless, it's time to brush up on your knowledge of affiliate marketing. Refreshing your affiliate marketing strategy is a wise way to maximize your partnerships. Here are the top 25 tips for affiliate marketing success.
25 Effective Affiliate Marketing Tips
1. Focusing on one niche is among the effective affiliate marketing tips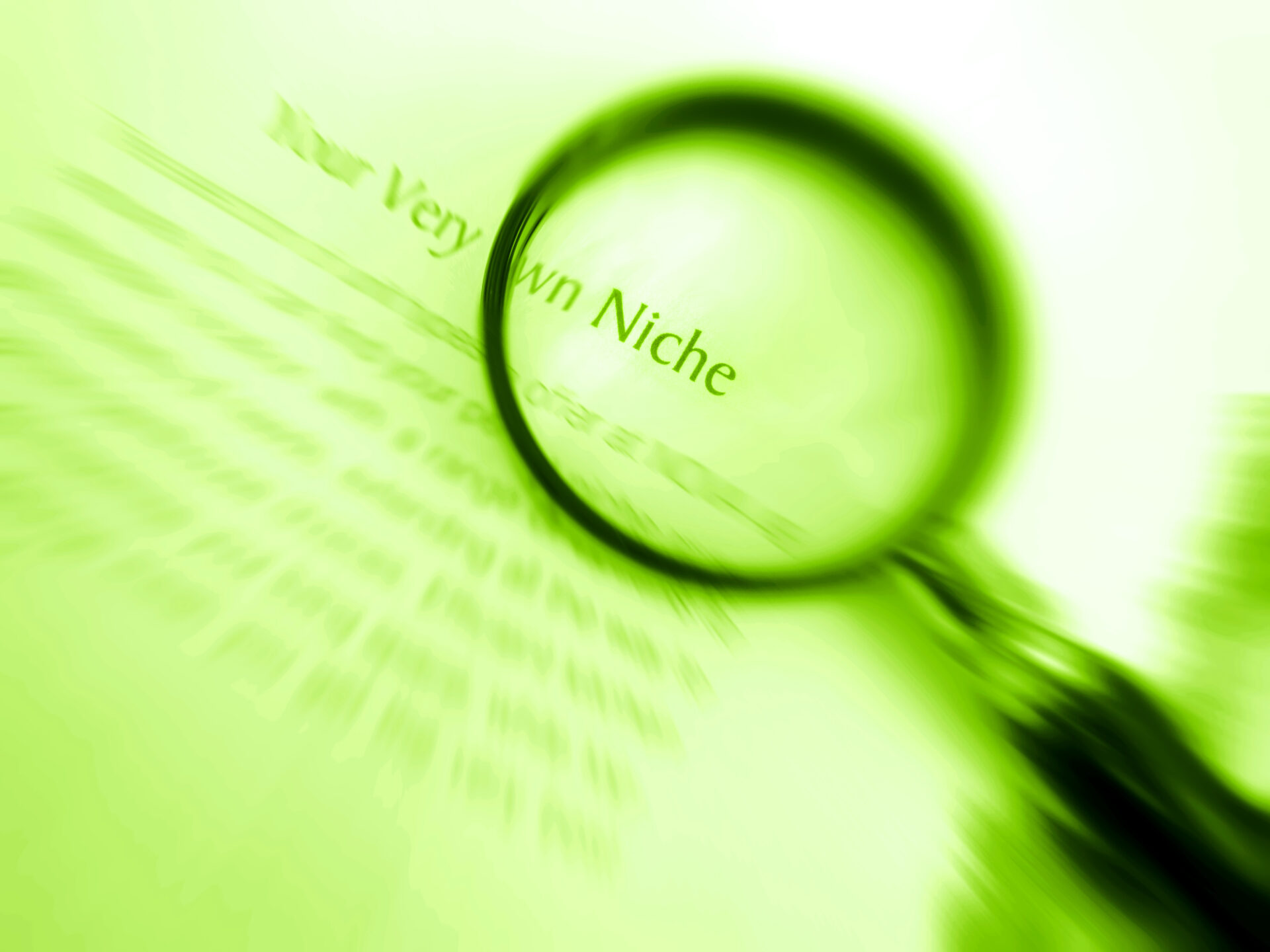 More often than not, affiliate marketers adopt a haphazard approach, acquiring and selling as many products as possible when they should be concentrating on their primary interests and niche-related products. 
Stick to one niche if you want to build a successful affiliate marketing site. You can always build different sites for different niches, but don't narrow yourself, since this will result in thin content sites.
Also, consider how an affiliate product might assist potential clients to address their problems before selecting one to offer. We also advise affiliates to do their homework on possible affiliate partners.
2. Familiarize your affiliate products
Being familiar with your affiliate products can boost your confidence when offering suggestions to your target audience. With this, they will perceive you as an expert in your industry. Unfortunately, many affiliate marketers continue to promote items solely for profit.
Although growing sales is important, failing to give relevant information on the products' intricacies will hurt your sales. For this reason, testing the product yourself before promoting a certain product is crucial. Additionally, participating in the affiliate niche's forum discussions or subscribing to industry-leading blogs will keep you updated.
3. Produce valuable content
Creating solid content will supplement your affiliate marketing income. Content can be in any form of communication. That is why you must be familiar with both informative and transactional calls to action, as well as have the ability to write in a comprehensible manner. Your material should be easy to digest. Provide answers and detailed information understandably and engagingly. 
Put yourself in your target audience's shoes to understand their needs. A search box is a wonderful way for visitors to have quick access to what they're looking for. Make writing a commitment so that you can produce new content regularly.
4. Launch your affiliate site using prepared content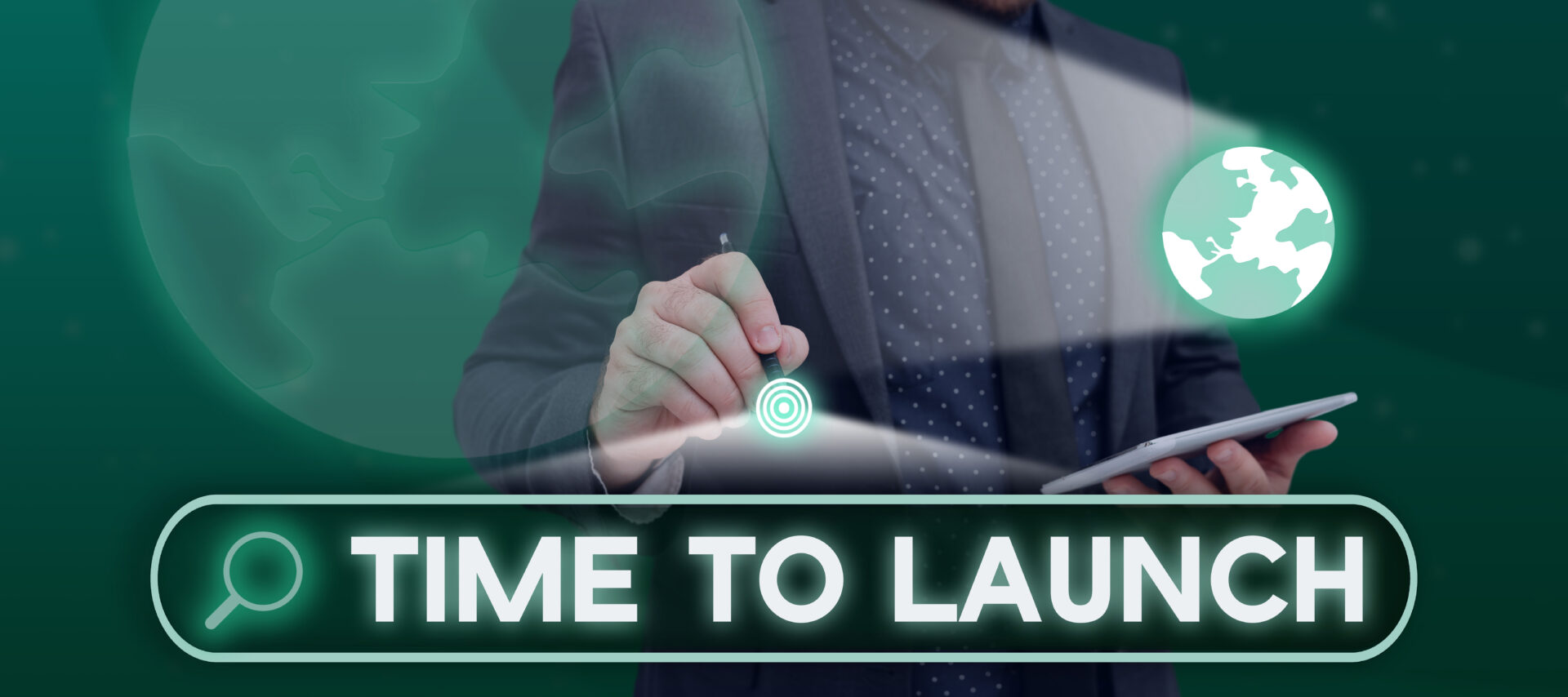 While affiliate marketing is an excellent money-making tool, it would be silly to expect that a new website can roll in income immediately. Your audience must first believe that the things you promote are truly good. So, resist the urge to publicize your new affiliate website before it is complete.
Expert affiliate marketers suggest preparing over 20 pieces of content before putting a website live. The rule of thumb is to compile a long list of researched and written content pieces ahead of time so that materials can be included in your site's debut. 
5. Consider search intent
Keyword research helps you decide what subjects to write about on your affiliate website. Find out the user's intention when searching for a particular term in addition to monthly search volume and keyword competition. Do they want to be entertained? What information are they looking for? Are they ready to make a purchase? Do your best to match affiliate content with that search intent to increase visitors and, eventually, affiliate money.
6. Showcase your expertise using blog posts
Recent research shows that bloggers and review sites are the most popular affiliate marketing channels. Bloggers alone make a lot of money with affiliate marketing, generating 64.48% of commissions for affiliate marketers.
Speaking of blogs, demonstrating expertise in affiliate products through blogs is one of the simplest affiliate marketing tips to convert traffic into money. And you can accomplish this through product reviews, how-to guides, and product comparisons.
Product reviews. Like most online buyers, you've probably looked into what other people think about the product you're considering. Reviews assist buyers in making the ultimate decision about whether or not to purchase a product. Review articles, on the whole, are natural, non-salesy pieces of material that serve as vital social proof statistics. Furthermore, you will have the opportunity to establish yourself as an authority in your field.
Comparisons of products. Most of the time, your audience finds your affiliate product by querying relevant keywords. Product comparison articles often cover the advantages and downsides of numerous products as well as the pricing. This helps customers save time when making purchasing decisions. Thus, ensure that you conduct thorough research and write more specific comparisons than your competitors.
How-to guides. Guides and reviews collaborate. Try it if you use it as an advantage to show how your affiliate product works. Congratulations if your product is not as evident. Begin with A and conclude with Z. Divide the essay into basic steps, use photos, be as clear as possible, and don't overlook vital facts.
7.  Affiliate links Disclosure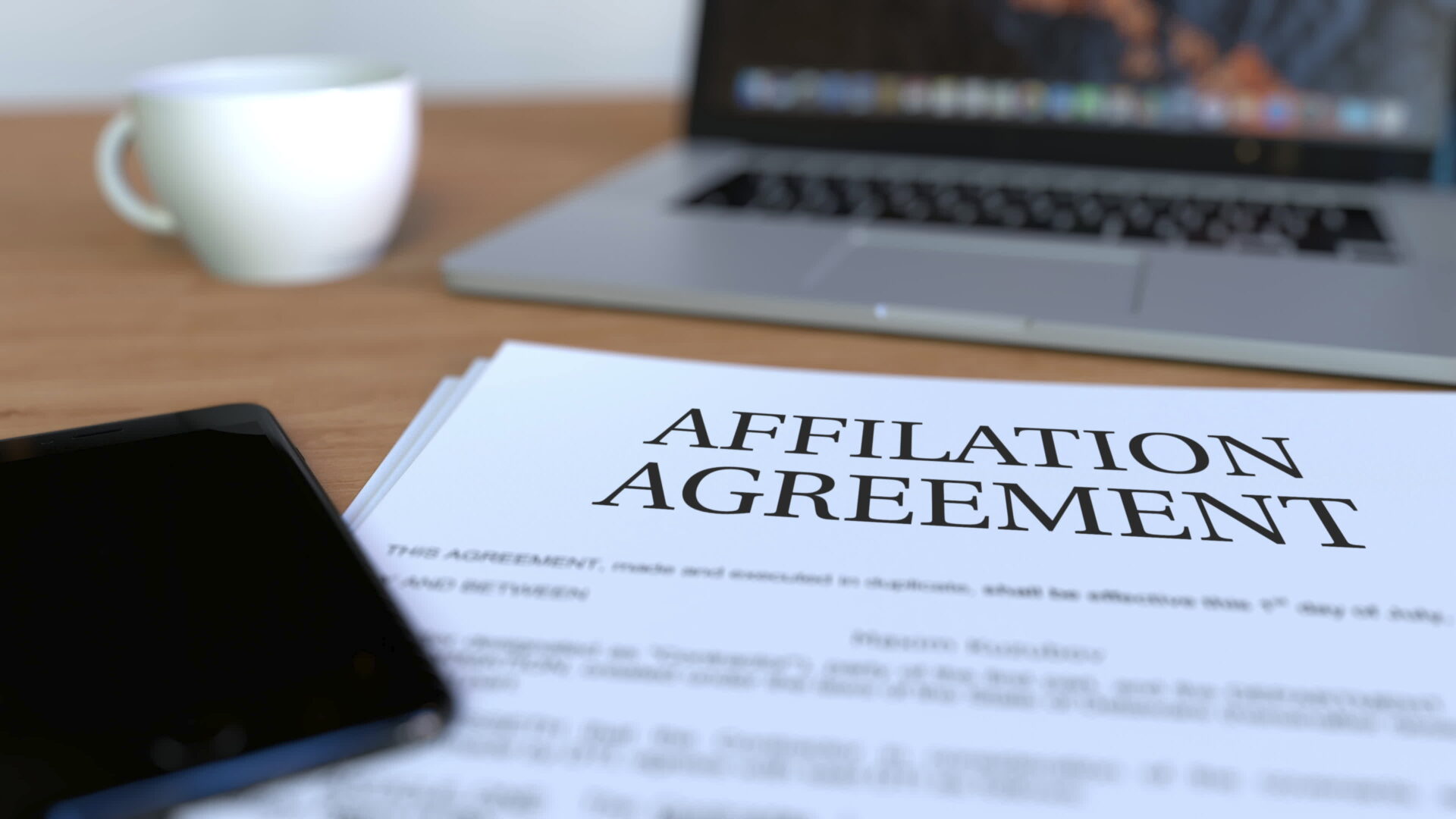 Sincerity isn't technically affiliate marketing advice, but it's something you should be aware of when suggesting things in exchange for a fee. Customers will not buy from persons whose advice they do not trust. If you don't reveal the fact that you're collecting a fee for promoting a product, but they find out elsewhere, their faith is shattered.
You risk losing more than simply your audience's trust. The Federal Trade Commission (FTC) has strong product endorsement guidelines in place to prevent affiliate marketers from deceiving customers. You must state any affiliations you have with a shop, including any items you are paid to sell.
8. Connect to a localized landing page
The advantage of having a successful affiliate marketing firm is that you can reach clients all over the world as long as your partners distribute merchandise there. 
Global buyers have unique needs that must be satisfied throughout the shopping process. What is the most important? Prices in their local currency are required by the great majority (92%) of international customers before purchasing from a multinational online retailer.
Use links to translated landing pages to get around this. Many affiliate networks will do that for you on the dashboard.
9. Dedicate a Place Strategy
A distribution strategy encompasses marketing activities aimed at ensuring that items or services reach their intended market. This method is affiliate marketing allows you to choose which platform to publish your unique affiliate link on.
Content marketing can be the answer to a successful distribution plan. This technique entails producing and disseminating high-quality information such as blog articles, infographics, podcasts, and videos. These marketing materials will then assist marketers in attracting, engaging, and retaining customers.
Affiliates, however, can combine additional marketing channels, such as social media platforms, in addition to a search engine-optimized blog. Finally, using multi-channel marketing to advertise affiliate links allows them to reach a larger audience and earn more money.
Affiliates may save time by repurposing existing material into social media posts, email marketing texts, or YouTube videos. However, be sure to create an affiliate marketing center where you can organize and keep all of your material in one location.
10. Create an IG affiliate shop
Not all affiliates require a website to begin earning money. Social media networks, like Instagram, are introducing new capabilities to assist affiliate marketers in receiving payment.
Instagram announced in June 2021 that it would begin testing a new affiliate tool to assist creators in making a living: "We'll begin testing a native affiliate tool that will allow creators to discover new products available on checkout, share them with their followers, and earn commissions for the purchases they drive—all within the Instagram app."
Instagram affiliate shops are now in beta testing, but they should be available to qualifying creators in the United States before the end of the year. Prior to that, focus on growing your audience. You'll have an existing audience to test your affiliate businesses on when they do start.
11. Use TikTok to increase your audience
This interesting platform is attracting an increasing number of companies, influencers, and affiliate marketers. TikTok has nearly achieved Instagram's level of fame, but most marketers are neglecting TikTok's potential, so the affiliate market here is far from saturated. It's important to note that TikTok isn't only for teenagers. Millennials and Generation X are also significant user demographics.
However, you should still monitor who your material is attracting. If the majority of your followers are in their twenties, work with items that cater to this group. TikTok material is authentic, hilarious, and really innovative. Its consumers want amusement and knowledge, and they like interacting with fascinating material.
When it comes to promotion, companies and affiliate marketers frequently capitalize on popular trends and add their own spin to them. Get ideas from TikTok makers that have made a name for themselves by selling comparable things. Note that you must convert to a business account with at least 1,000 followers. If you're just getting started, you may promote affiliate items through TikTok paid advertising.
12. Leverage with FB ads
Facebook is still the most popular social network on the planet. With billions of people looking through Facebook advertising each month, it's well worth studying them. You may use Facebook advertisements as an affiliate to target certain audiences who are likely to be interested in the product, you're marketing. There are four categories of Facebook ads: (1) a single image, (2) a single video, (3) a slideshow, and (4) a carousel.
Facebook dark posts, which come under the single picture category, are a very efficient means of contacting clients who may be interested in your affiliate items. A Facebook dark post is a targeted sponsored advertisement. Because the post functions as an organic post, it provides a middle ground between sponsored advertising and organic content.
This form of an ad does not display on the affiliate's Business Page or feed immediately after publishing; instead, it appears only on the feeds of targeted consumers. In Ad Manager, you can create dark posts and choose how to distribute them. The great thing about dark posts is that they allow you to incorporate a call-to-action button (text with a link to the product e.g. Get yours today). Furthermore, dark postings provide space for content and huge pictures.
13. Make a YouTube learning course
If you're not afraid of the camera, sharing your affiliate marketing skills on the most popular video platform might be a lucrative new business. It's a brilliant method to deliver more value to your audience while also making money.
You might even go all-in and build a thorough affiliate marketing guide and then add more ideas and tutorials as you go. You might also make movies containing material regarding your company's specialty, whether it's an eCommerce store or something else. Share relevant information on how you got great outcomes, and encourage your audience to give it a try.
14. Build an audience relationship another tip for affiliate marketing success
Building a relationship with your audience is one of the easiest affiliate marketing tips. This strategy will lead to a loyal and engaged audience—a status that's difficult to achieve if you don't have targeted campaigns.
For this reason, most affiliate marketers use social media platforms as their first port of call. Yet, relying on these online channels may not be ideal for several reasons:
Many algorithms discourage organic social media posts while encouraging marketers to buy ads.

Accounts are prone to hacks and deletions that can cause the loss of an entire audience.
Reduce these risks and maintain a direct channel of connection with your audience by including them in your email list.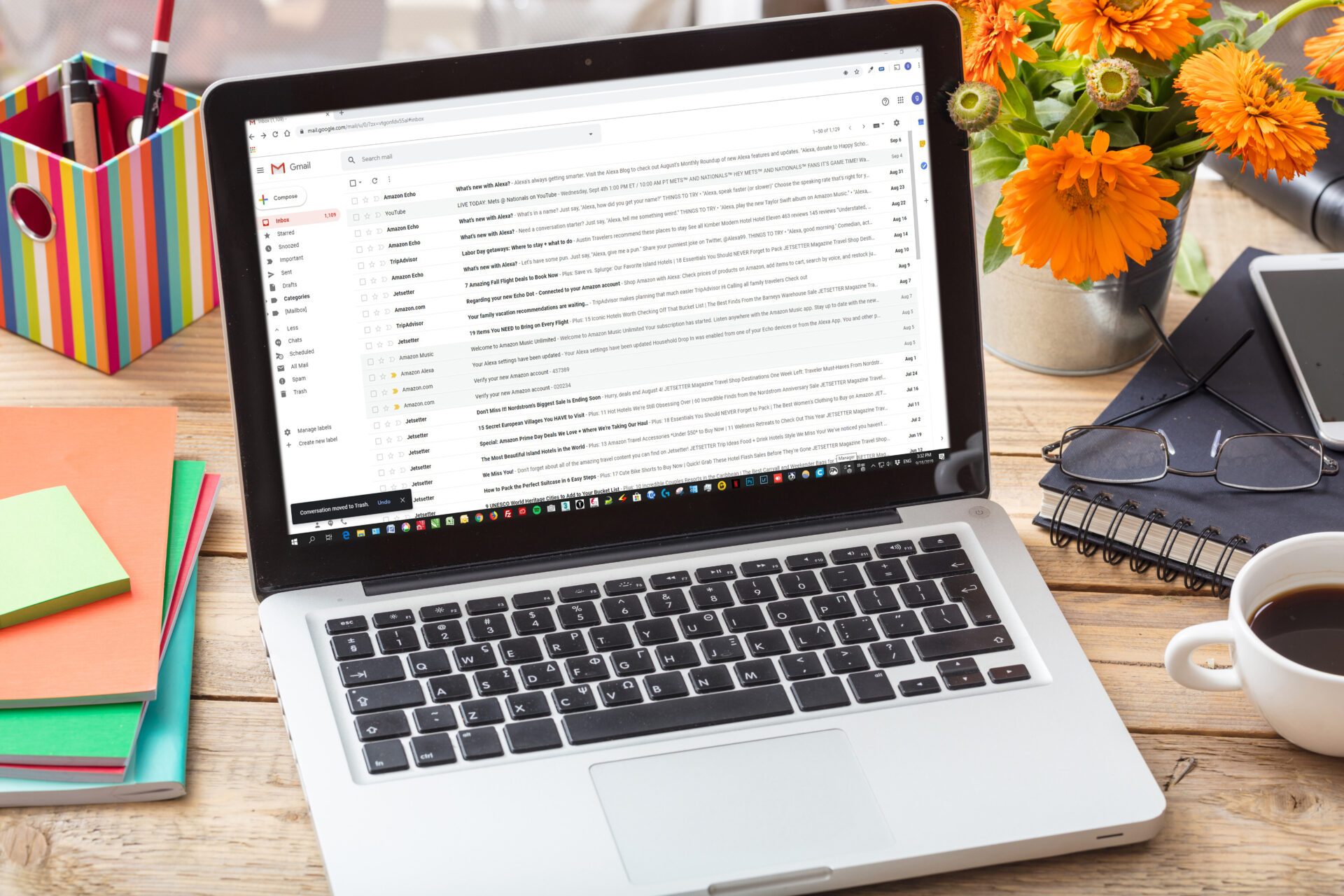 An email or mailing list is a collection of email addresses acquired from visitors to a website. Marketers often utilize an email list to send promotional emails informing readers about products, content, and campaign updates. With this information, you may include email marketing in your online affiliate marketing approach. Some of the advantages of email marketing include increasing web and social media traffic, growing leads, and boosting affiliate ROI
You can begin collecting contact information by including a pop-up contact form on their websites. Visitors' names and email addresses are requested using a simple contact form. It may also include other fields such as the first name, surname, and message box.
The most critical thing to put on a contact form is a check box that invites visitors to join the email list. Affiliates comply with the GDPR for email marketing by obtaining visitors' consent as to why they acquire visitors' data.
16. Engage with the audience
Engagement is one of the major keys to successful affiliate marketing. One way is to let your readers comment on your blog. This opens the opportunity to have a conversation with your readers. Of course, you'll have to filter out the spam, but if you respond to the majority of your comments and start conversations, there's a huge possibility that they will reply.
At the end of a blog post, you can also pose CTA questions, such as: What additional considerations should be considered? Would you like to learn more about this subject? And please share your thoughts! 
This will aid in the development of community involvement. When responding, wherever possible, mention the commenter's name. The more your audience perceives your site as a community of like-minded individuals, the more likely they are to revisit and grow your conversion rate.
17. Win your audience's trust
Affiliate campaigns will only thrive if you build trust with your audience. Remember that frequent visitors are one of an affiliate marketer's most valuable assets.
Trust contributes to a positive affiliate-audience relationship, an engaged community, and increased sales. From the audience's POV, trust enables them to make more informed purchasing decisions.
It does not, however, happen overnight and may require time and effort. That being said, the following practices will help you gain and keep your followers' trust:
Find a company that provides services and products relevant to your niche.
Work with a brand that relates to your values.
An affiliate disclosure is included.
18. Try audience-recommended products
Becoming an affiliate for merchandise your target audience recommends is fantastic. With this, you'll have the chance to make your audience happy while simultaneously generating passive cash.
Peak Freelance co-founder Michael Keenan achieved this with his freelance writing community. He saw that members were searching for a new customer relationship management (CRM) solution, so he put several popular choices to the test. Bonsai won, and Michael joined their affiliate marketing program, earning money for recommending a tool he already enjoyed and that his audience was looking for.
19. Offer affiliate discount codes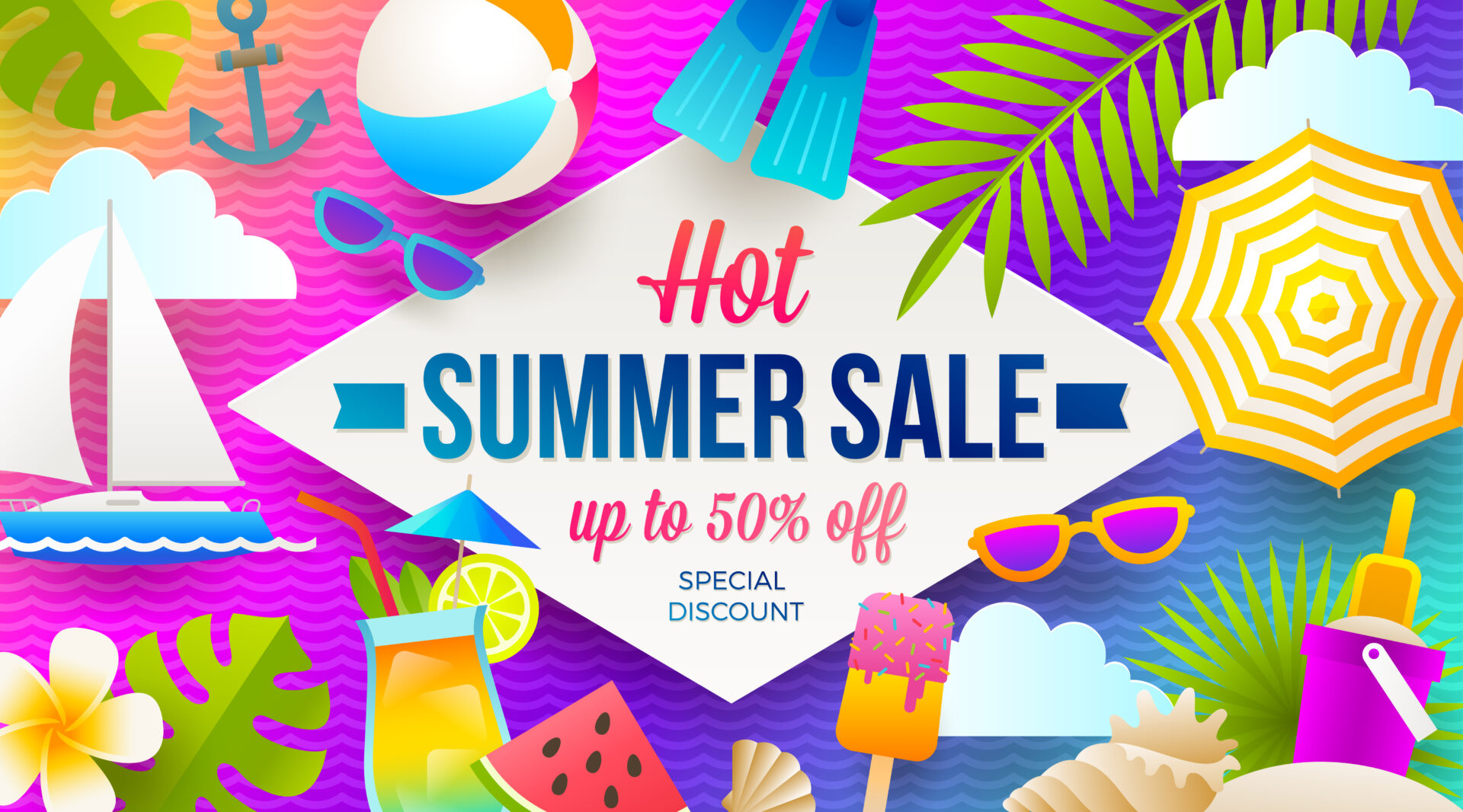 19. Offer affiliate discount codes
Using promo codes for marketing purposes might generate a profit from sales while providing your clients with the promised product discounts.
However, excessive use of promotional coupons might reduce the initial product value over time. The best times to run promotional campaigns are when a product has just been released or when there is a special occasion, such as the winter holidays or the start of a major shopping season. When you have a discount code to share with your audience, let them know by:
Sharing it on social media with direct affiliate shopping links

Sending an email to your list directing them to the sale

Adding the discount code to any affiliate-related website content.

Including the word "discount" in the meta description of your review pages helps entice searchers to click.
When providing promotional codes, always remember to make it obvious to your audience what the usage conditions are. You can also mention promo code expiration dates or have them set up for transactions that surpass a certain amount. 
20. Additional reasons to click on your affiliate link
Even though affiliate marketing appears to be straightforward, most marketers find it difficult to convince consumers to click on their affiliate links.
One of the reasons for this is that affiliates do not provide additional benefits to clients. Even if a buyer learns about a product via an affiliate, he or she can bypass the affiliate link and purchase it directly from the brand's website—not to mention the intense competition in the affiliate marketing industry.
Because of this, affiliate marketers must consider things that will make their offerings special. Offering incentives is a great way to give affiliates an advantage and increase clicks on their affiliate links. Bonuses may be anything as long as they are enjoyable to the target market and related to the product you are selling.
Affiliates may use a customer persona to better understand the aspirations and issues of potential consumers. Support, free templates, eBooks, and software are some of the most popular affiliate marketing benefits.
21. Run ads during peak shopping seasons
Even if your affiliate marketing business does not include selling your own items directly to customers, it is still an internet business. You get a commission on the items from another store, and the end goal is the same: produce income. Take cues from successful eCommerce marketing methods and the time your affiliate promotions coincide with peak purchasing seasons.
If you have the funds, invest in social media advertising, pay-per-click (PPC), or A/B testing during this period. While customer acquisition expenses rise during competitive seasons, it's an excellent strategy to increase your chances of growing an audience—and your email list—at a time when customers are actively seeking things to purchase.
22. Have more than one Affiliate Marketing Program
You may participate in several affiliate marketing schemes. This is an excellent potential since affiliates will never know if their partners refuse to pay out or reduce affiliate income.
However, managing several campaigns can be difficult, particularly for novices. Joining three affiliate marketing networks is an excellent place to start. They provide more earning possibilities while remaining manageable.
You may also join an affiliate network, which gives you access to thousands of valuable affiliate marketing programs.
As a minimum, no one affiliate program should account for more than 50% of your entire earnings. That way, if the firm discontinues its affiliate program, you won't be completely out of cash.
23. Follow Ethical Standards—one of the most important parts of affiliate marketing tips
Another fantastic affiliate marketing tactic for gaining the audience's confidence is to keep ethical standards. Integrity and accountability are two essential values that ethical standards encourage.
Affiliate marketing scams are unfortunately rather widespread. Affiliate marketing scammers take advantage of the system to increase their earnings by using strategies such as:
Cookie Stuffing. 

URL appropriation

Ingenuine leads

Click fraud
Failure to abide by ethical standards in order to increase sales might result in a slew of sanctions for phony affiliates. As a result, in order to secure long-term success, you should use a legal and ethical affiliate marketing plan.
24. Track your affiliate marketing progress
Constant success necessitates knowledge of what has worked in the past. While you don't want to set it and forget it, understanding how people interact with your site is critical. Obviously, search ranking, as well as social sharing, will have an influence. To discover more about your visitors, you should employ visitor analytics.
Having said that, you should always strive to enhance your method. The duration of the test, the use of schema, the variety of art, and other elements all have a role. Affiliate marketing, like any other learning process, is a continuous process. While many of the procedures outlined above may be applied right away, you should learn and grow over time.
25. Set reasonable expectations on all affiliate marketing tips
Frankly speaking, you will not make a million dollars in a month. You must set reasonable expectations. Many affiliates commit to a fixed period of time to build out their initial website, then a lesser amount to continue adding material while launching a new site. Set goals and strive toward them, whether you have a single site with focused continuing development or a collection of initially smaller sites.
Why are affiliate marketing tips important?
In light of what was previously mentioned, the sector is now worth more than $12 billion globally, yet many content providers are still struggling to increase their affiliate income. Many people are losing out on money-making chances due to a lack of copywriting abilities, SEO (search engine optimization) competence, solid email practices, or social media understanding.
While the principle of affiliate marketing has not changed, the industry has evolved over the previous three decades. Affiliates must stay up in order to retain a presence in this multi-billion-dollar sector. Taking this into consideration, the 25 affiliate marketing tips you've learned will aid your journey into the industry; this year and even up until the next five years.
Affiliate marketing tips recap
It is clear how affiliate marketing is considered a method of profitably generating revenue from visitors and leads. But like most money-making tools, affiliate marketing requires an ongoing effort to become successful.
Thankfully, you have these affiliate marketing tips to help you out. All you have to do is focus on a single niche and become familiar with it. Produce valuable content by considering users' intent and experimenting with different written materials. 
Setting a designated place for your affiliate products using multiple social media channels. As well as, building a strong audience relationship and offering valuable lead magnets. And lastly, track your progress while maintaining ethical standards and having reasonable expectations.
Related Articles: