==================
A Caveat and Affiliates
First off, a little caveat: within my articles you will find affiliate links, meaning if you buy them, I get a small commission. Your cost is not affected. In addition, I am an Amazon Associate and I earn from qualifying purchases on Amazon.
And yes, if I say that I recommend a product here, it means I truly believe it is a good product. I refuse to recommend any product that I have not researched and believe to be a good value.
Even better, I provide you with a very clear picture of the product, it's use, and the probable value.
Earning your trust is important to me. I run this website myself and the commissions and donations help support the site.
Sound reasonable and fair enough? Let's continue to the article.
==================
Grab The Benefits Of Affiliate Marketing
People pursue the benefits of affiliate marketing even if the activity entails challenges. According to a
website
, almost 10,000 affiliate services are around the globe. The payoff for doing it is lucrative and satisfying when everything goes right. Also, the outcomes grant advertisers and businesses attention and income. But it's risky and can be arduous. In a nutshell, it involves bloggers endorsing items on their pages for commissions. But it isn't as simple as it sounds. So it's a subject worth exploring due to its technicalities and favorable incentives.
Strategy, effort, persistence, and patience with this performance advertising can monetize a website. Yet it isn't complicated once you get the details. This post discusses what it is and how anyone can get started. It includes the various advantages people can have with its successful implementation. Hence, stay tuned if making money through your website using this method appeals to you.
Why The Benefits Of Affiliate Marketing Matter
People describe it as performance-based marketing. The method helps affiliate bloggers affiliates enhance and maintain their websites. Its nature allows a website to be a source of profit. Companies save in advertising costs and take on fewer risks because of it. Still, consumers discover trustworthy pages and businesses to address their needs. Hence, it does matter a lot in the grand scheme of things.
Companies may not need to fork over huge sums of money for ads when they are willing to trust affiliates. They only need to pay for specific customer actions that benefit their business. This marketing style helps content creators keep their websites up and active. Business partners also get to have sources of passive income. Still, it becomes easier for people to find goods and services online. High-ranked niche blogs owned by affiliates can be on the top web queries. It's like everybody wins with this marketing strategy.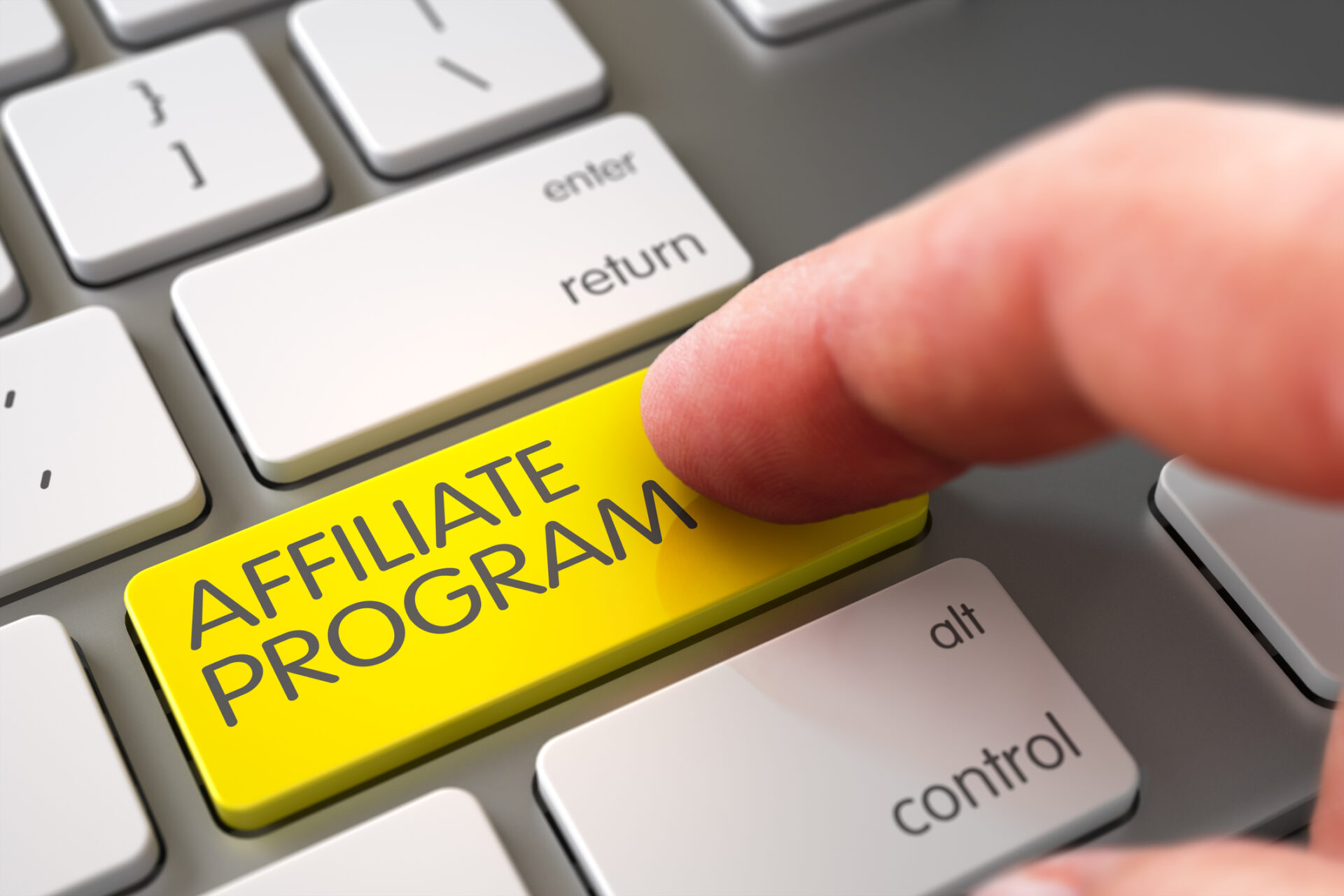 How Affiliate Marketing Works
Understanding how the process works also explains the benefits of affiliate marketing somehow. This arrangement involves a direct or indirect partnership between affiliates and merchants. They work for revenue but don't have to have an exclusive business relationship. A company or affiliate program rewards a fixed fee or sale percentage. There is payment when someone makes a referral on behalf of an affiliate network or business. Thus we can say third-party publishers make money via sale percentage or cost per action. Companies take the big cut since they have the goods and services to offer.
Bloggers contact affiliate networks or businesses to experience the benefit of affiliate marketing. They establish a solid arrangement. It can be the other way around too. Companies also search for affiliates to hire. When there's an agreement on the payout, publishers get to work by various means. Some use blogs and social media platforms to post affiliate links. People promote things upfront or put ads leading to the offers. Others place
display ads
together with these for more income. Still, some distribute informative and instructional videos with the said URLs. Several more use e-mails to get their links clicked. Many use techniques such as
search engine optimization
to draw people too. After describing it, this marketing takes time and involves trial and error. So it requires planning, trying a few things, and tenacity.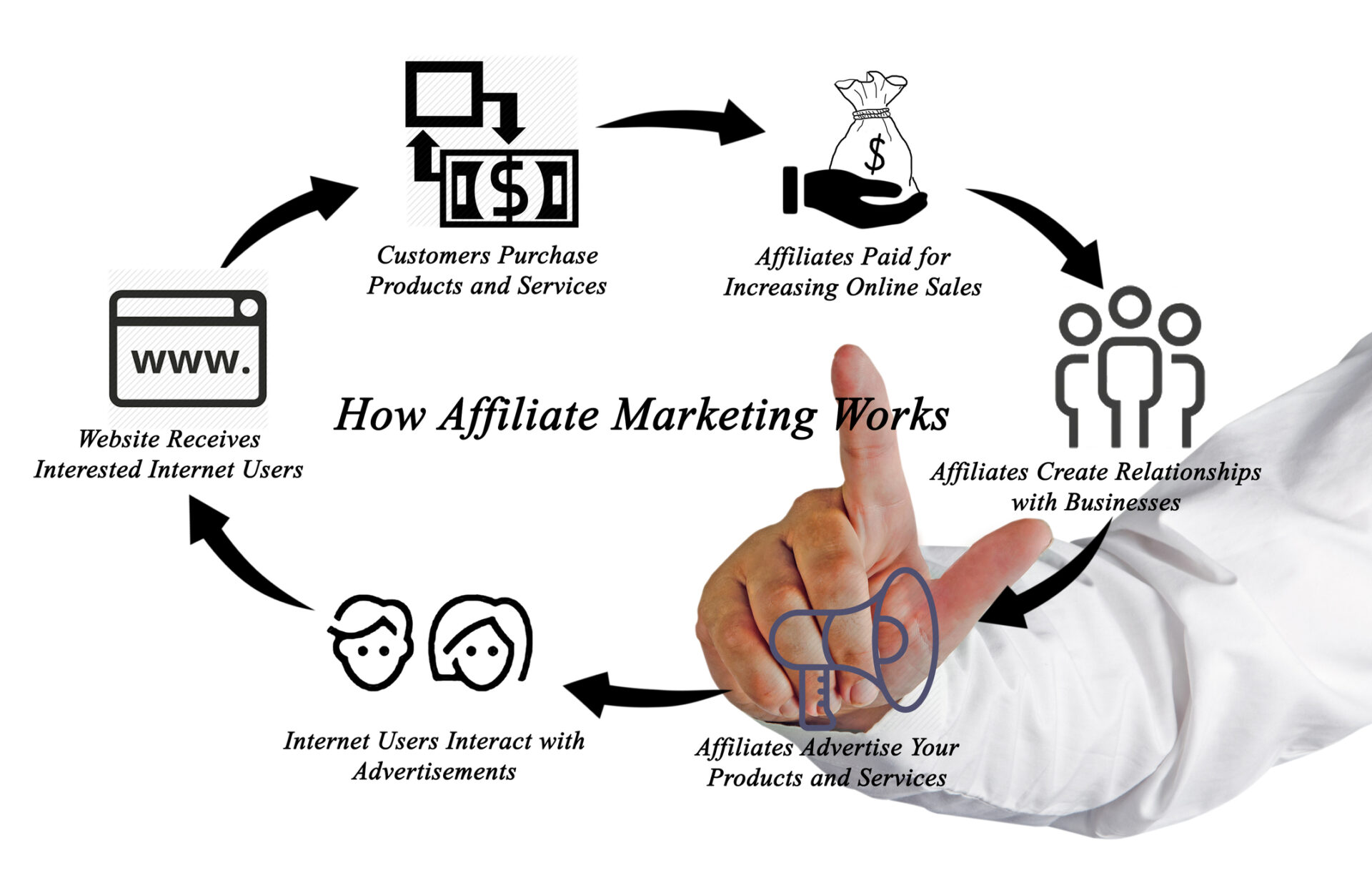 Various Benefits Of Affiliate Marketing
More than one benefit of affiliate marketing is up for grabs. When successful, a person can earn thousands of dollars per year. According to
Glassdoor
, as of December 2021, an affiliate marketer can have a total pay of $78,517 yearly. It isn't surprising since blogs get plenty of views monthly. If an average page gets 4000 views per month, you get about 130 views daily. Of that number, even one visitor alone may give you a high income. The cost-of-action alone may generate around $8 to over $50. A person's transaction may lead to a significant earning via percentage from sales. Hence, it's possible to make a hefty sum of money in affiliate marketing.
There's no guarantee of having a high and steady income stream. But the earnings can be huge when you get compensated by a company. That is for leading people through their links. Below are other advantages publishers can enjoy when getting into this affiliate marketing.
Benefit Of Affiliate Marketing To Businesses
Merchants can experience the different benefits of affiliate marketing when all goes well. It isn't only that affiliates can make advertising cheaper. Consider that these publishers can be influencers. If that's the case, they can connect folks to their network. The websites and content of bloggers are also up always and every day. It means merchants don't have to compensate advertisers working in shifts. Still, you get what you pay for with affiliate marketing. It's performance-based, and you only need to settle when you get desired outcomes. Thus it explains why many companies trust affiliates.
If you're a merchant who wants to have a massive audience, getting an affiliate can help too. In doing it, you could start identifying the characteristics and needs of a target market. See how your partners communicate with your audience and know how to reach out. So getting their help also means figuring out their styles.
Flexible Marketing and Recurring Revenue
Outlined here are the benefits of affiliate marketing to business associates. Some affiliate networks allow affiliates to use referral links on e-mail messages. Though many use instant messaging to chat nowadays, folks still send e-mails. Those who do so often read their inbox daily. They can click affiliate links, and that can generate income already. Other networks permit using social media. Sites like Facebook, Instagram, and Twitter allow posting these URLs. A
website
says that about 68% of affiliate bloggers use these platforms. Thus affiliates can advertise with ease and without feeling limited. This flexibility allows for promoting links via public posts and private messages.
Still, some offers, like subscriptions, provide recurring profits. For instance, you get this benefit when a site visitor subscribes to a service through your link. The person doesn't have to go through the URL you posted for you to earn once more. So it's understandable why this marketing method appeals to many.
Other Profitable Benefits Of Affiliate Marketing
Business partners can ask companies for better payment. Because there's an arrangement involved in affiliate marketing, parties can discuss matters. A good relationship between an affiliate and a merchant can form a better agreement. It's for the benefit of all parties involved. A business owner may get a long-term partner, and an associate may receive more income. So it's attractive to many because negotiation can become an option.
Having a flexible payout is another benefit of affiliate marketing. This aspect is on the part of the publisher. The person can decide to use links from various businesses at once. Also, choosing the service you'll get paid for becomes a possibility. You can receive earnings for every specific action site visitors take. Plus, bringing in a lot of money is possible after making a sale. Thus there's plenty of room to generate income with this form of advertising. It's the reason why many also consider it an excellent way to get passive income.
Disadvantages Of This Performance-Based Advertising
The visibility of the affiliate page influences the success of this marketing strategy. The sites publishers make are profitable only when they show on Google and other top sites. Websites on search engine results pages often have unique content. Authorities get them indexed after confirming their authenticity. Marketers create reviews or product demonstrations for this issue. Hence, affiliates may need to buy products or services first. Business owners might also have to provide funding for that. Thus there's the risk of spending on items that may not produce a profit.
Commissions may fluctuate, and partnership programs could be gone without warning. Affiliate networks may make adjustments to their terms and go out of business. It gets worse when the initial income may not be steady and plenty for fresh bloggers. Still, when the competition is thick, creating a lot of unique content may not be enough. Yet these are mere challenges that many businesses and advertisers surpassed. Pushing on when issues surface and improve to survive in the marketing industry. So there's no reason to feel discouraged about these points.
How To Get The Benefits Of Affiliate Marketing
Anyone of legal age with the relevant skill set and determination can do it. Take note that the benefit of affiliate marketing is accessible. Partnership programs are open, and people can choose from the
various platforms
. Amazon Associates Program, eBay Partner Network, and Walmart Affiliate Program are examples. Commission Junction and ShareASale are also there. It may involve registering to either these platforms or other networks. But bloggers can contact merchants upfront to come up with an arrangement. Once everything is ready, marketers can use whatever marketing tactics they know. Hence, it's a flexible way to advertise.
Publishers can look for items or services they can promote and get to work. Yet it would be wise for bloggers to select things relatable to them. It's for them to post links for these items and then convince people to try them. You can often persuade folks to do things when they see you as an expert. Thus affiliates should try to promote only a few things at a time to their audience. Choose what the target market can associate with your website image as much as possible. When endorsing something new, product reviews may be necessary. Come up with excellent content via writing or audiovisual production too. It's so you would have areas where you could place your affiliate links.
In Closing
Many appreciate and go after the benefits of affiliate marketing. When affiliates work for merchants, they drive more buzz and income. Companies get more site traffic and earnings. Advertisers get paid for their efforts with reasonable to high profits. Even though affiliate marketing comes with many benefits, it's not without cons. But, as with anything risky, it's very lucrative with success. So it makes sense why many find it appealing and essential.
We hope you found our post about affiliate marketing enlightening and practical. If you have ideas to contribute to our entry, please don't hesitate to contact us. We are open to getting input from our readers. Thanks for reading, and good luck with your online marketing pursuits!