==================
A Caveat and Affiliates
First off, a little caveat: within my articles you will find affiliate links, meaning if you buy them, I get a small commission. Your cost is not affected. In addition, I am an Amazon Associate and I earn from qualifying purchases on Amazon.
And yes, if I say that I recommend a product here, it means I truly believe it is a good product. I refuse to recommend any product that I have not researched and believe to be a good value.
Even better, I provide you with a very clear picture of the product, it's use, and the probable value.
Earning your trust is important to me. I run this website myself and the commissions and donations help support the site.
Sound reasonable and fair enough? Let's continue to the article.
==================
How to Boost a Facebook Post
Ever wonder why some posts on Facebook get really popular, really fast? A lot of times, their authors get those posts boosted. It's not exactly complicated but there are things you need to know about how to boost a Facebook post. Though it should be said that you need to answer a few questions first: when should I boost a post? Is it expensive to boost a Facebook post? Lastly, what are good reasons to boost a post?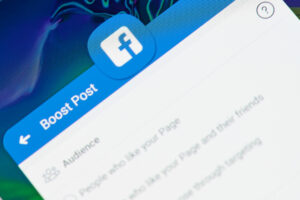 Social Media: Facebook
Facebook, now called Meta, has been up and running for years now. It started way back in 2004 and has since become one of the most visited and used social networking sites up until the present. Some may argue that it lost a lot of users over the years but you can't deny that it's still used by a majority of people worldwide.
What is Boosting?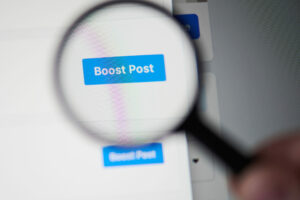 Boosting has been a way for a lot of startup influencers to get their view counts up and their fanbases started. The gist of boosting means turning a post into an advertisement. Facebook makes this transformation fairly easy since you just need to push a few buttons.
When your post gets boosted, you can reach people outside the scope of your friends or their friends list. There are two modes to boost your post, the paid and unpaid versions. According to the official guide regarding boosting pages, the only visual difference between the two would be the "Sponsored" label on paid boosted posts.
Reasons to Boost a Post
Being an influencer or simply gaining popularity on the internet has been a thing for a lot of people. Nowadays, doing so on the internet will not only give you popularity but also a source of income. For some, the whole thing even becomes a very lucrative or well-paying career path. Gaining popularity is only one of the reasons to boost a post.
Aside from gaining popularity, posts often get boosted because people need or feel obligated to spread a particular message. It can be something profound or intellectual that you would want others to know. It can also simply be to spread awareness about a particular news or topic. People have often boosted posts about missing things, pets, or even persons or family members.
What are Trending Posts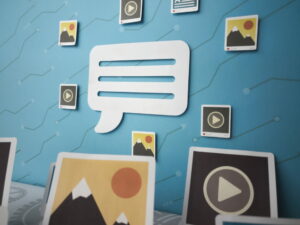 Your Facebook post will be seen by more people when you get it boosted. Depending on the type of post you made, you may have created a trending post. This type of content typically attracts more visitors and opens the door for more people to regard you as a social media poster or even influencer.
Trending posts are easy to define. But they are extremely difficult to create and get an assurance they would trend. They refer to popular posts that almost everyone will hear about and read. The popularity reaches other people and they also start doing, posting, and sharing that "trending" post. Recently, a lot more trends have been surfacing because of the pandemic. That's because a lot of people have been forced to stay indoors. And they used the extra, unused hours to dabble in social media platforms like Facebook.
A simple example of a typical trending post would be about quotable quotes from celebrities or other famous people in the field of literature. Quotes about life in general and ones about self-love have been the staple trends for quite some time now. The main target that posters aim for in trending posts would be to connect or have a lot of people relate with the post.
A lot of teens, young adults, and even the elderly have been shown to post dance videos. These videos often become a trend. Posters often use songs that are not copyrighted so that whatever revenue or money they get, aside from the popularity, won't be affected.
The dances usually involve so simple moves that the people who see their posts can easily copy or follow the dance steps. It can also involve moves that are meant for higher or professional dancers.  Either way, easy-to-follow dance trends have recently become very popular due to the pandemic.
DIY or Do-It-Yourself trends have always been popular. Recently, however, numerous cooking trends have surfaced. Personally, I love cooking trends since they are fairly easy to follow and, depending on the trend, can become my favorite recipes.
These three trends are just some of the more common posts you might see on Facebook and other social media platforms. Though Facebook has been around for quite some time now, it still has a fairly large user base. Because of this, the amount and type of trending posts can't easily be determined.
How to Boost a Facebook Post?
As mentioned earlier, Facebook provides a fairly easy way for users to boost their Facebook posts. Most of the "How to Boost a Facebook Post" guides online are straightforward and require only two steps. I'll do my best to give a clear and informative one myself.
Requirements in Boosting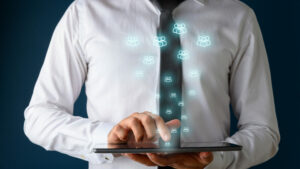 First, you need to have your own Facebook Page. Usually, people have Facebook Pages for their businesses, hobbies, or other specific content. Next, make sure that the Page role you have will allow you to advertise. Of course, if you aren't the creator of that Facebook Page, then make sure that you're a page administrator to make the necessary changes.
How to Boost a Facebook Post: First Step
You can boost your posts in two ways.
First, through the "Boost Post" button

This button can easily be found on the lower right portion of the particular post you want to boost. It is typically right above the "Share" icon or button of the post.

Second, through the "Promote" button

The "Promote" button can easily be found on the lower left portion of the screen. It is under the options found on the left choice bar and usually under the "Community" button or before the "Manage Promotions" tab.
After pressing the "Promote" button, a pop-up page will show up and give you a number of options. Choose the "Boost a Post" option and pick which post or posts you want to boost by clicking the "Boost Post" option on the right side of the particular post or posts.
Set Your Boosting Goals
After choosing which post to boost, you need to set your goals. Facebook provides the necessary choices that you can easily select from. They range from immediate or day-to-day goals to long-term goals, depending on the duration you choose for or the boosting.
How to Boost a Facebook Post: Last Step
After setting your goals, fill in the rest of the needed details for the post boosting. Facebook automatically uses the images and text from the post to be boosted. However, you can also choose a different image and ad text by clicking the "Ad Creative" in the choices.
You need to specify the people you want your post to reach or that you are targeting. You can also define, name, and set the age range and general location of the people you want your ad to reach. Lastly, set your daily budget, duration, and payment method. Remember, always make sure to review the options you selected so that your boosted Facebook Post will be very effective.
Page boosting may sometimes be unavailable to certain posts. Facebook has provided a number of reasons this may be the case. You'll know the reason when a "Boost Unavailable" message appears and explains why the post cannot be boosted.
When Should I Boost a Post?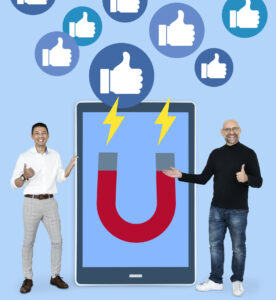 This question is one of the most important things to answer before considering boosting a post. People usually boost their posts because they want to gain popularity. Depending on the boosted post, you are guaranteed to get more views, messages or comments, and even shares from a lot of people.
However, you need to consider that boosting a post will cost money. It isn't much but it never hurts to be thrifty and wise about spending. If you think you'll get the most benefits if you do boost a post then by all means go for it!
Is It Expensive to Boost a Facebook Post?
Costs in boosting a Facebook post vary per post and the goals you set. The official pricing set by Facebook can be as little as a dollar or $1USD a day. The higher the amount you set, the more people the boosted post will reach.
How Often Should I Boost a Post?
Your purpose and reasons for boosting a post are your goals, users that you have engaged, and current trends. Setting aside a bigger budget for particular posts is for the best. You need to properly evaluate whether a particular post you have will give high levels of interest and engagement.
Boosting all of your Facebook Posts wont necessarily give you the estimated or predicted views, comments or engagement. Keep in mind that engagement from other users depends on a lot of factors. People who are fond of cooking might not necessarily like or engage in a boosted post about your cooking.
Good Reasons to Boost a Post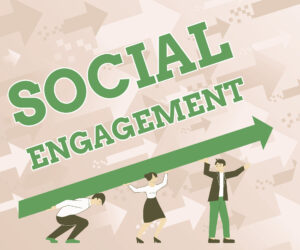 A solid reason to boost a Facebook post is that you are confident the post you made can easily catch a number of people's interest. And if you are bent on wanting to spread awareness or a particular message to a large group of people. In short, good reasons to boost a post entirely depend on your goals.
Final Things to Note
Boosting Facebook posts can help you reach more people. It can get the interest of people who don't currently follow your page or have not heard of your page. Lastly, the best thing about it is that you don't need to know about ads to set one up.
I hope I was able to answer the earlier questions on how to boost a Facebook post, when I should boost a post and reasons to boost a post. If you want to learn more about social media strategies like boosting Facebook posts, read Social Media Strategy for More Visits.
Read More