==================
A Caveat and Affiliates
First off, a little caveat: within my articles you will find affiliate links, meaning if you buy them, I get a small commission. Your cost is not affected. In addition, I am an Amazon Associate and I earn from qualifying purchases on Amazon.
And yes, if I say that I recommend a product here, it means I truly believe it is a good product. I refuse to recommend any product that I have not researched and believe to be a good value.
Even better, I provide you with a very clear picture of the product, it's use, and the probable value.
Earning your trust is important to me. I run this website myself and the commissions and donations help support the site.
Sound reasonable and fair enough? Let's continue to the article.
==================
Does finding topics to write about for blogs make you scratch your head? Researching topics for a blog can be challenging. Occasionally, you'll run out of ideas relevant and exciting to your audience. This problem can cause low organic visibility and a lack of audience conversion. Even the help you might find online can only lead to unmethodical insights.
So, the question is, how can you find topics to write for your blogs?
Worry no more. For today, you'll learn the best ways of choosing blog topics that will promote and increase organic traffic to your website.
#1 Develop a content strategy  
A content strategy includes determining your blog's (1) purpose, (2) persona, and (3) objective.
Purpose—Why find topics to write about
Determining your blog's purpose will help you set clear goals for all your blog content and when finding topics to write about. Depending on the business, a blog's purpose can be traffic, leads, conversions, or product promotion. To help you figure out your blog's purpose, ask yourself these questions:
What's my blog for?

How will my blog improve my business?

What results do I expect after my audience reads my blog?
Once you find your blog's purpose, you won't have a problem finding suitable topics for each of your web pages. Understanding how these topics apply to your final blog strategy will, in turn, guide your potential buyer's journey.
Fun facts: CMI reports that 31% of B2B and B2C marketers consider blog posts as the best way to build brand awareness. Hubspot also reports that B2B marketers with regular blog posts get 67% more leads compared to those who don't.
Persona
Create a blog persona by thoughtfully researching your target audience or prospective customers. This can help define your target audience in a more specific way. With this, it is easier to research topics for your blogs, emails, and product promotions.
Methods for gathering the needed information for developing personas are as follows:
1. Building contact database. A contact database can help uncover what your leads find interesting in your content. One effective way of gathering important information is through lead forms. A lead form can be a contact form, a registration form, or a newsletter signup.
The information you'll acquire will serve as the basis for your content persona. For instance, if your personas differ in company size, ask leads for company size information on your forms.
2. Communication. Communicate with your team if you're working with one. Take notes from your team's feedback about your current leads. Or, interact with your leads personally, if you are working on your own. Doing this will give you useful data about your current and potential leads.
Now, how will you utilize these pieces of information? This time, you'll use them to identify your leads' common backgrounds, interests, and behaviors to create a primary persona. Though you can always add more personas later on.
Defining Your Objectives when finding topics to write about
A clear objective is a stepping stone toward profitable revenue. Set a goal that is specific and attainable. Your objective can include but is not limited to:
Obtaining more links

Ranking higher on SERPs

Educating your audience

Increasing social media presence
Track and observe your blogs' progress. It will be best to choose a goal-setting framework that works best for you. With a well-defined goal, it will be easier for you to come up with the best ideas to write about.
#2 Conduct keyword research when researching topics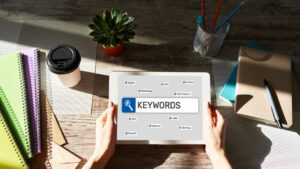 Doing keyword research for your blog topics is great since you'll be able to find an actual searched topic. These topics are what users often want to find out.
There are many ways to do keyword research. For starters, you can use a keyword research tool. A keyword tool is the easiest way to find the keywords you need. To use a keyword too effectively, just insert your topic and wait till the suggested results show. Results include a list of various, most search keywords that are synonyms or relevant to your topic.
Another way is by typing a topic on Google search. Auto-suggestions down the search bar will show as you type, on people also ask, and below related searches. 
#3 Identify your primary topics
By identifying your primary topics, you can get a glimpse of your future editorial plan and when finding topics to write about. Having 5-10 primary topics is ideal, and then improvising them using various data sources.
You can improve the quality of your blog topics in two major ways: (1) topic clusters and (1) pillar posts.
Cluster Topics
Topic clustering focuses on the blog's topic rather than on keywords. This tactic helps:
Enhance web architecture

Easier Google indexing

Improve search engine visibility
Create a topic cluster by publishing several pieces of cluster content that focus on a certain long tail keyword. Clustering boosts organic traffic on all cluster pages even if the well-performing page is just one.
Pillar Topics
A pillar page is about a general topic and uses high-volume keywords. The ideal core pillar topic is 1200 to 6400, though this may depend on a case-to-case basis.
In this tactic, you'll have to write a blog about your target audience's pains and how you can help them systematically. To identify your pillar topics, think of them as they relate to your service or product. Start by analyzing a certain feature of your offer that can solve a user problem.
#4 Use content tools to find topics to write about
Content tools are excellent for finding blog topics that work and boosting content strategy. They also help writers and content marketers automate subjects for interesting, accurate stories. Take the SEMrush topics research tool, for example. The tool is user-friendly but you'll have to sign up for an account with SEMrush to use the tool.
Once you are signed in, enter your broad topic and the URL of the site where you desire to publish your content. The tool will also offer you an option where to publish your content, to avoid duplicating it. To improve your topics further, you can enter your target city and state.
#5 Research popular blogs in your niche to find topics to write about
Look for top blogs in your industry and use them as references. Never copy the actual blog. Instead, use what's on the blog as an inspiration or pattern to come up with a better one. Examine every high-ranking blog post to find your starting point. Add on some original topics, or improve and update old articles.
You can even use the viral news about your industry as a topic. No matter what niche you are in, there should be something going on at times. Recent news is usually what most consumers are interested in. As you find out what's banging, create fresh content around it. Creating content around it may help you attract potential clients or customers.
You can even check topics from both your direct and indirect competitors. Keep an eye on what topics drive the most organic traffic and what you've been missing. Remember that even though your competitors don't sell products like yours, they'll have some topics around your circle.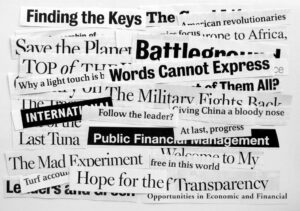 Think of some user-related topics and show your target audience how you can help them. But first, ask yourself how your customer search for items and solutions for their issues. Then relate to these pain points and make this an opportunity to introduce your service or a product you are selling. Think of their most asked questions and use them as headlines.
Doing this will keep your organic position high since your blog posts match user-search-intent. Once you understand your target audience's intent, you can create a headline format that would lead to search engine queries on your blog. Search intentions for queries differ from informational, commercial, and transactional.
#7 Organize your blogs accordingly
When finding topics to write about, it is great to have an organized blog category. Here are a few ideas on how you can organize your article publication:
According to Cluster Topics. Choose a cluster that talks about a certain audience issue and then create posts around it. Selecting a cluster that promotes higher visibility is the best option. Then create a pillar page and begin writing blog clusters based on your keyword research.
You can as well create cluster topics focusing on less competitive keywords. This can help you gain some visibility on a topic, and then after, use a pillar page to expand it to a high-volume topic. Less competitive topics that can rank well are linked to a high-ranking pillar page.
According to New Product or Feature Releases. Aware and update your customer about your new releases using blog posts. This is also another way of supporting your products. A good practice is by serving optimized content at every stage of your buyer's journey. Make sure the blog posts are properly interlinked so that the buyer's journey does not get interrupted.
According to Trends. Publishing your blog posts should be as regular as it should be. Schedule how frequently or how many blogs you should post each week. Though covering trending topics won't let you create a content plan within a specific time, you can still produce evergreen content to boost organic traffic.
Summary
Researching topics for your blog post will strengthen your overall marketing strategy. By developing a content strategy, conducting keyword research, and identifying your primary topics, you'll have a clear idea of what to write about.
Doing competitive research, organizing, and using user-related headlines will also attract the volume of traffic you wished for finding topics to write about.