==================
A Caveat and Affiliates
First off, a little caveat: within my articles you will find affiliate links, meaning if you buy them, I get a small commission. Your cost is not affected. In addition, I am an Amazon Associate and I earn from qualifying purchases on Amazon.
And yes, if I say that I recommend a product here, it means I truly believe it is a good product. I refuse to recommend any product that I have not researched and believe to be a good value.
Even better, I provide you with a very clear picture of the product, it's use, and the probable value.
Earning your trust is important to me. I run this website myself and the commissions and donations help support the site.
Sound reasonable and fair enough? Let's continue to the article.
==================
BEST HOME OFFICE CHAIR FOR SHORT PEOPLE
If you're a small person, you know how difficult it is to find a suitable office chair. Petite people, including those who are smaller or heavier than the average body, have difficulty finding a chair that suits them properly. If you're sitting in an uncomfortable chair, you're likely to experience back pain, poor circulation in your legs, and possibly pain in other areas. An ergonomic chair is a must-have if this fits you. In this post, we have chosen the best home office chair for short people.
Small chairs can be tough to come by. If you're looking for an office chair for a tiny or petite individual, look no further, we have put together a list of best home office chairs for short people we think are good choices. We consider 5′ 6″ and under to be short. These chairs all have smaller proportions than regular office chairs.
We recommend reading several essential points to remember while searching for these seats, which we have mentioned below. This data will assist you in the quest for a new office chair. It also helps to understand why we picked these chairs on this page.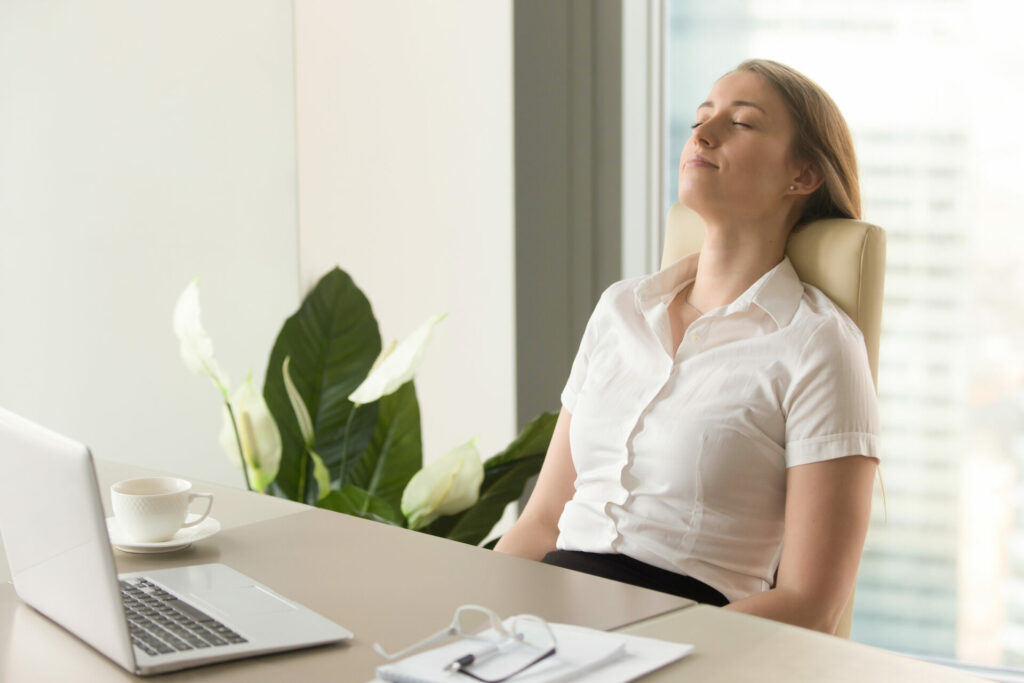 Is it worthwhile to invest in ergonomic office chairs?
You might wonder about this question if you need an excellent ergonomic office chair. The answer is yes: It is. We have seen many people who suffer from severe back pain, even though they sleep on high-quality mattresses and have comfortable sofas at home.
Since you work, you are apt to forget that you are feeling discomfort or even pain. And it's too late until you've felt the pain. You may also create irreversible spinal injuries. As a result, the investment in a good office chair will be worthwhile.
Furthermore, it also helps you feel better and more comfortable. If you fill yourself with positive energy and feel relaxed, you will accomplish more work and feel happier.
Things to Consider When Looking For the best home office chair for short people
Chair height
The seat height of your office chair is the first consideration. Your knees should be at 90 degrees, and your feet should be flat on the concrete. The seat height of most office chairs would be between 15 and 20 inches. For people who are under five feet six inches tall, this would be too tall.
If you're five feet tall, you'll need a chair with a minimum seat height of 16 inches, and if you're five feet two, you'll need a chair with a minimum seat height of 15 inches. If you are under five-foot-two, you can look for a chair that can recline as low as 14 inches if you plan to sit with your feet flat on the floor.
Footrest
A footrest can be a beneficial addition to your workstation. Instead of pushing your chair to go down to the floor, a footrest helps you to lift the bottom to your chair. It will make achieving the 90-degree knee angle much more accessible and allow you to use chairs with higher minimum seat height ranges. Most of the people in our workplace, including me, use a footrest.
Height of desk
Another critical consideration is the height of your desk. Your typing height should be about 8 inches higher than your seat height. If you choose to use a 16-inch chair, your desk should be able to go as low as 24 inches to allow for an ergonomic position.
There are a few options available to assist you with this. The first choice is to use the footrest mentioned earlier. By getting your chair height closer to a standard height desk, you can close the distance by a few inches. The second choice is to purchase a height-adjustable desk that is lower than the regular desk height. The final option is to install a keyboard drawer or keyboard tray to reduce your keyboard.
Armrest
The chair's armrests should be completely adjustable, especially in width, to bring them closer to your body. It might seem self-evident, but make sure they're also well-padded. Cubital tunnel syndrome can cause by rough armrests pinching the ulnar nerves in the bony portion of your elbows over time. Here are the best office chairs for short people that meet the bulk, if not all, of the requirements, including proper armrest.
Arm height
When it comes to armrests, height is the second factor to consider. It would help if you ensured that the chair's arms want to have a convenient range of motion for you. To obtain a 90-degree elbow angle, people under the height of five feet six inches can raise their arms about 9 inches above their seat.
Seat depth
Since your legs would be hanging off the floor and applying unnecessary pressure to the soft underside of your thighs if a chair's seat pan is too deep, it may cause circulation issues for short people. We suggest a seat depth of 18″ or less for shorter people. It should also have a depth change to allow for more customization.
Headrest
We've learned that headrests are often in an uncomfortable place for short people. Many headrests accommodate the curve of your neck. If you're too short of using them correctly, the back of your head will be pushed forward by the headrest.
On chairs with more traditional headrests, the same thing can happen. The chair will not be comfortable if you are too small to reach the expected headrest because it is not built to suit you properly.
Top 10 Best Home Office Chairs for Short People
1.   Herman Miller Aeron Ergonomic Chair
Our first pick in the best home office chair for short people is the Herman Miller chair. Herman Miller focuses more on ergonomics than aesthetic appeal when it comes to construction, but this is by no means a bad-looking chair. The mesh seat and back are primarily for comfort, but they also add a relaxed, ultra-modern feel to the chair, which creates a unique look and feel when combined with the arched backrest and waterfall edge seat.
The best aspect is that the chair is available in three different colors. The chair's white-like mineral color gives it a light, modern feel, while the graphite and carbon options highlight the ergonomic design features and ensure it blends in with any modern workspace. The Herman Miller Aeron is available in three sizes, A and C, with the smallest C being the largest.
The mesh design has a smooth, sensitive feel that adapts to your stance and offers full-body support while still allowing for plenty of suspensions. Moreover, this not only boosts circulation but also increases overall comfort.
Pros
Basic upkeep is required.
Comfortable for long periods
Options for adjusting
The stylish and simplistic design
Cons
Here is the link: https://cutt.ly/2xqTChz
2.   Steelcase Amia Task Chair
The Steelcase Amia job chair is suitable for small people. Because of the obvious reasons, this chair is well worth the price you pay for it. Steelcase's Amia chair was the first to feature adaptive bolstering. As your posture changes, this function helps the seat cushion adjust to your body shape and provide dynamic support.
Adjustments in the advanced synchro-tilt mechanism enable users to fine-tune their recline settings. It means that when you lean back, the seat and back are connected and tilt at the same time. The mechanism is related to Amia's 3D adjustable weapons, allowing users to recline however they want while remaining centered on their work. This way, if you're sitting upright, reclined, or somewhere in between, you'll have proper forearm support.
There are different shading plans to browse, all of which will help you customize your home office. Furthermore, the fabrics used in the chair's upholstery are smooth and cool to the touch. There are several adjustability choices in terms of comfort. The arms may adjust to your preferences, and the seat edge is adjustable. For prolonged use, the latter relieves pressure on your back.
Pros
Great warranty
Adjustable arms
Flexible seat
Cons
Here is the link: https://cutt.ly/txqSOSf
3.   Amazon Basics Office Desk Chair
The Amazon Basics low-back computer chair is another excellent choice for the short businessman or woman. This chair has many good features, making it one of the most valuable things on our best home office chair list for short people. The chair is well-padded, and it may use for hours without causing pain or discomfort. The chair has a 2-inch thick cushion that provides adequate support. Furthermore, it offers sufficient lumbar support, which helps to avoid spine injuries.
The back of the office chair is short. That's a positive thing because it helps to stabilize your lower back. The form is very well-suited to the shape of your back. When you relax, the end of the seat enables you to maintain proper posture. It also helps you keep your back straight when you work. Moreover, if you're prone to slouching, this chair might be able to help.
Another critical factor that influenced your decision to purchase this chair is its cost. It cannot use in conjunction with luxurious ergonomic chairs. It is, however, as dependable as a chair can be. If you're on a tight budget, this is one of the most cost-effective choices.
Pros
Easy maintenance
Breathable mesh back
Simple design
Cons
Here is the link: https://cutt.ly/TxqJW4E
4.   Flash Furniture High Office Chair
The Flash Furniture High Back office chair is perfect for those who enjoy extra comfort. Great for those who are small in stature. For those who spend long hours in their offices and need the most comfort, this model has proven to be of exceptional value. If you're looking for total relaxation, the Flash Furniture high-back leather chair's pressurized lumbar support feature allows you to customize your level of satisfaction.
The lower back spine is known as the lumbar spine. The lumbar region must be helped for a fully restful sitting and lying down position. You can relax when working thanks to the pressurized lumbar support. Moreover, with this office chair, you can finally say goodbye to back pain!
The chair's arms are also flexible, which adds to its appeal. You can lift it if you want to alleviate tension in your arms, hands, or wrists, or lower it to allow your arms to relax for a while. However, just like any other product, Flash Furniture could benefit from some additional features. Moreover, we would have liked to make the arms flexible forwards and backward for more custom options.
Pros
Simple design
The headrest and footrest are comfortable
Great value for money
Cons
Require regular maintenance
Here is the link: https://cutt.ly/HxqNEU5
5.   Office Star Mesh Back 
The Office Star mesh back chair is an excellent choice for someone who wants to sit in their chair and feel like a boss while doing so. The Office Star is a worthwhile investment as a chair for shorter people. Furthermore, the mesh style is combined with several attractive features to produce a chair that will fit any manager's needs.
You can easily lift or lower the chair thanks to a simple pneumatic seat adjustment mechanism. The One Touch device uses a button within the user's reach for fast and easy height changes. The mesh back has built-in lumbar support that gives your lower back structure and reduces aches and pains from sitting for long periods.
Greengard certification applies to each chair. It suggests that the chair's materials and production process are all within reasonable limits for accreditation. It would help if you bought this chair knowing that it is environmentally friendly.
Pros
Synchro-tilt that can be adjusted
Good Ergonomics
Flip arms with padding
Back that is easy to breathe
Cons
Only two colors are available
Here is the link: https://cutt.ly/gxq1EoH
6.   Alera Etros home office chair
The Alera Etros Series Petite is a surprisingly comfortable and flexible little chair, and it's an excellent choice for anyone looking for a low-cost, highly customizable mixed mesh/fabric office chair. Specially built for small people, but it's flexible enough to cater to a wide variety of people. The tilt chair provides firmness and breathable comfort. With this feature, you won't have to worry about sweating during the summer, even if you spend the entire day at your desk.
Height changes, tilt lock control, and lumbar support are among the other features that can change whenever you want. Alera made this chair very mobile by using a 5-star base with casters. Its sleek design and compact profile also works in its favor, as it saves room and is simple to navigate under desks. GREENGUARD Indoor Air Quality has accredited it as being very environmentally friendly.
Pros
Comfortable for extended use
Stable seating
Adjustable lumbar support
Quiet Casters
Budget-friendly
Cons
No cons as such
Here is the link: https://cutt.ly/Zxq9jol
7.   Office Master PT Collection Chair
The Office Master Paramount Petite is another chair on our list of best home office chairs for short people. While this chair has the lowest starting price on our list, it still represents excellent value. The chair makes of Chinese and Taiwanese materials. Office Master then constructs and assembles it in the United States. Moreover, it has a seven-year warranty, with the foam and fabric protected for five years.
The Paramount Petite has some of the tiniest measurements on our list. Furthermore, the seat can modify to a depth of 14.3 inches and the arms to a depth of 4.65 inches. In terms of height, this chair is comparable to the top two chairs on our list, and it costs a fraction of the price.
Even though it is inexpensive, it is also jam-packed with modifications. It has tension control and can tilt in the middle. Moreover, Seat width, seat angle, and forward seat tilt can all be adjusted. It has an adjustable backrest angle and a variable back height. It will be challenging to find a more flexible chair at this price point, particularly with two-way weapons.
Pros
Price is low
Good ergonomics
Cons
Here is the link: https://cutt.ly/zxwfMcN
8.   Serta My Fit Executive Office chair
Serta's My Fit Executive Office Chair is a compact, comfortable, and ergonomic office chair with unique features. One of the best office chairs for short women is this chair. It also has a waterfall-style seat and ergonomic armrests that can't be tweaked or modified somehow.
However, the most crucial aspect of this model is its most potent ergonomic function. If you're not sitting back with your back pushed against the seatback, the seat will roll forward, almost as if it's looking for you to provide lumbar support.
It's a cool feature, but users either adore or hate it. Many users have expressed their frustration with it, and getting used to it takes some time. On the other hand, people who adore it swear by it and say they will never buy another office chair.
Furthermore, with a seat height adjustment range that begins at just 16," the chair is suitable for shorter users. However, while many models have a wide seat height adjustment range that allows the chair to fit a wide range of user body types and sizes, this one is not well suited to more extensive, taller users.
Pros
waterfall-style seat
Excellent design
Cons
Some people complain about lumber support
Here is the link: https://cutt.ly/Rxwh83M
9.   Rimiking Home Office chair
Rimiking has designed a sleek, elegant task chair with a thin, modern profile and plush fabric upholstery that may not win any ergonomic awards but is especially suitable for petite people. Since the height range will go as low as 14.5″, you shouldn't have any problems with your legs hanging off the floor.
With 360-degree swivel capabilities, this chair provides a wide range of motion. It facilitates multitasking and smooth mobility from one work area to another when combined with sturdy casters and a lower seat height. Unfortunately, there aren't many other choices, such as backrest tilt or recline. Moreover, this chair would fit the needs of a short person looking for simple-straightforward comfort to complete basic tasks.
Although the seat depth isn't adjustable, it's just 17.3″ that helps petite people maintain proper posture. Unlike all other chairs she's tried, one owner believes the chair is incredibly comfortable and goes low enough for her tiny desk.
Pros
Easy to assemble
Comfortable,
warm fabric upholstery
Cons
Here is the link: https://cutt.ly/fxwQXKb
10. Boss Office Fabric Task Chair
If you're searching for the ideal ergonomic chair for short people, Boss Office Fabric products will surpass your standards. This brand is known for high-quality fabrics with several integrated functions that provide consumers with the most enjoyable experience possible. Furthermore, this recliner has a weight capacity of 250 pounds and a lightweight design and simple assembly, making it the perfect office chair for short people.
The way the seat cushion and back frame are coated in durable fabric to maximize softness and comfort is one of our favorites. Despite their strict structure, these fibers can effectively absorb sweat and extract humidity from clothing.
Last but not least, a nylon 5-star foundation will withstand the entire weight of the chair and its customers. The office recliner has double-wheel casters that allow it to travel efficiently without leaving scratches on various surfaces. The chair also comes in a range of colors, allowing us to choose the colors we like.
Pros
Thick cushions cover the seat and back.
The chair has lumbar support and waterfall seats.
This chair makes up of durable tweed fabric.
Cons
Here is the link: https://cutt.ly/hxwOsvQ
Conclusion
For petite and short people, the selection of office chairs may be minimal. There won't be as many choices as regular office chairs, but you can do things to expand the options. Footrests and keyboard trays, for example, can be handy. For several people, an electrically height-adjustable desk may be a game-changer. The seat height would be less of an issue as a result of these.
No matter your preferences, if you select the best home office chair for short people from our list, you will buy a product that will give you the value of your money in sound and flexibility of quality.
Read More: