==================
A Caveat and Affiliates
First off, a little caveat: within my articles you will find affiliate links, meaning if you buy them, I get a small commission. Your cost is not affected. In addition, I am an Amazon Associate and I earn from qualifying purchases on Amazon.
And yes, if I say that I recommend a product here, it means I truly believe it is a good product. I refuse to recommend any product that I have not researched and believe to be a good value.
Even better, I provide you with a very clear picture of the product, it's use, and the probable value.
Earning your trust is important to me. I run this website myself and the commissions and donations help support the site.
Sound reasonable and fair enough? Let's continue to the article.
==================
Best Office Chairs for Big and Tall People
Whether it's clothing, shoes, or even furniture like office chairs, shopping for something takes a little more effort for big and tall users. The average office chair is built for people weighing less than 300 pounds and standing less than 6 feet tall. Everything about the chair and back support dimensions to the hydraulic piston and cushioning design functions efficiently and safely within the specifications that ensure user comfort. However, selecting the best office chair for big and tall people is still challenging.
You're probably used to sitting in office chairs with your knees flexed or a good portion of your thighs exposed past the seat's edge if you're tall. Although being in this anatomically incorrect role for hours on end can seem to be more of a nuisance than anything else, it may cause severe health and productivity problems.
If you're a big and tall guy, you already know how unsupportive and awkward the average office chair is. Moreover, you may think that an office chair shaped like a tank is needed for you. Although there is an extensive range of office chairs available, there is a shortage of the best office chair for big and tall people in the market.
In this detailed guide, we examine the primary considerations for tall people when selecting an office chair, as well as our recommendations for the best office chair for big and tall people.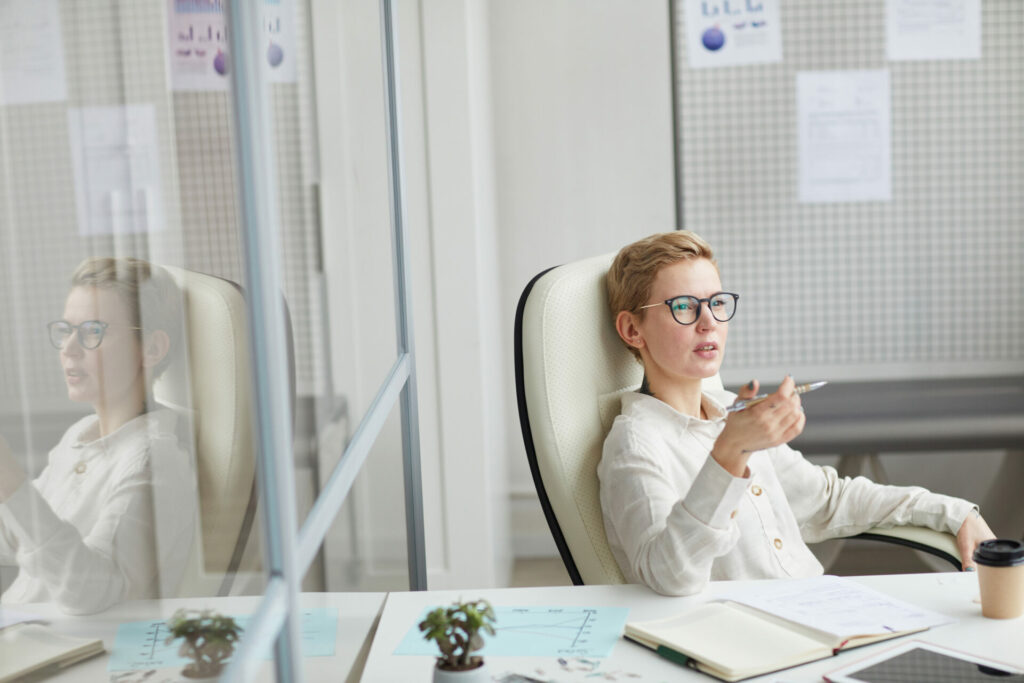 How important is a comfortable office chair?
If the chair you're in doesn't suit you well, sitting in it for long periods can be awkward and uncomfortable. If you're tall or heavy, things can get more painful. A good office chair will make your workday go more smoothly and help you avoid potential health issues. So, if you're a big and tall guy, you should consider buying a comfortable office chair for yourself.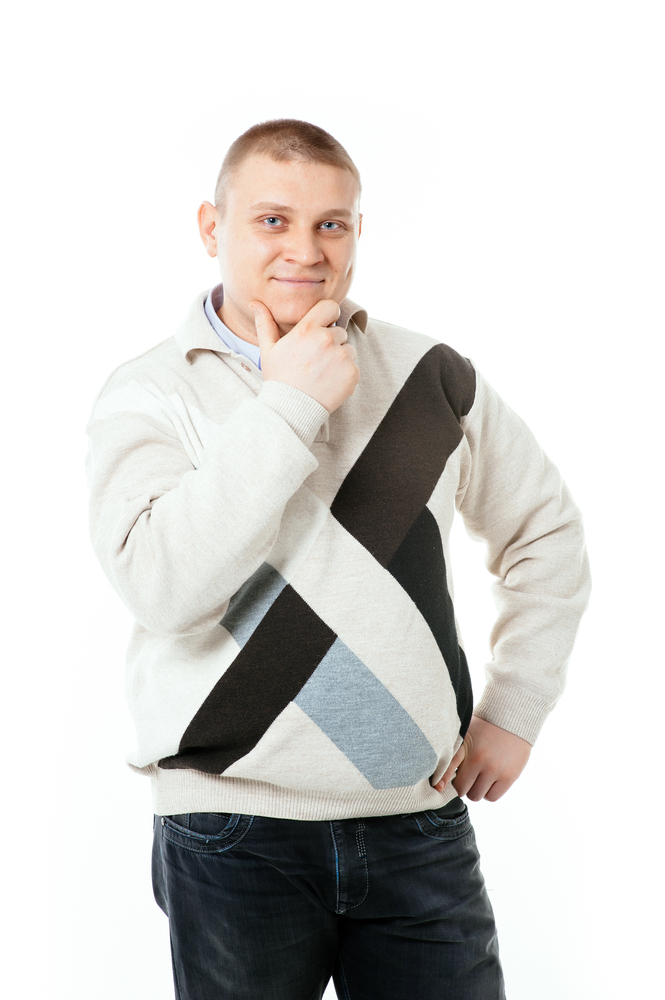 Factors to consider while buying the best office chair for big and tall people
Are you tired of your old, cramped office chairs and want to upgrade to an oversized, tall chair that will provide you with maximum comfort during the day? A chair built for a larger or taller individual might be essential for a better, more comfortable work environment. Before you make your final decision, here's what you should know:
1.  Weight-bearing capacity
When selecting the best office chair for big and tall people, weight capacity is the most crucial consideration. You know you need something more substantial than the average office chair to help you if you're bigger and taller than the average person. All you need is a massive and magnificent chair.
Ensure your large and tall office chair can hold at least 400 pounds, depending on your weight. Moreover, you can rest assured that any office chair you choose from this list will provide you with the help you need.
2.  Cushioning
There are two aspects to this. First and foremost, if you're going to be sitting for long periods, you'll want to be relaxed. When you're working at your desk, there's nothing worse than getting the wrong cushion.
Second, you'll want something that will last for a long time. Many of the office chairs we've tried initially feel fantastic, but after a week or two of use, the fabric wears out, and you feel like you're sitting on wood. With this in mind, please search for a chair with a high-density foam cushion that will retain its structural support.
3.  Width of chair
After calculating your weight power, you'll want to look for an office chair with a broad back. The width of the seat, in particular, is essential. A wider seat would provide the required seating comfort for more significant users, while the long seat base accommodates people with longer legs.
If you're a taller man or woman, make sure the chair you buy can suit you properly. If you don't want to be numb all the time, make sure your chair is big enough for you to sit in for hours. Make sure it isn't too wide, though.
4.  Construction and base
When you're taller, you put more pressure on your office chair. It simply accumulates if you sit at your desk for the majority of the day. As a result, you'll want to make sure your new chair is designed to accommodate a large and tall human. So, always consider buying that chair with a good base and is well-constructed.
The foundation is one of the most critical things to consider. A 5-star base made of reinforced resin or heavy-duty metal can provide the best support. Smooth dual-wheel casters that can swivel 360 degrees are also recommended for tall people.
5.  Supportive Backrest
Your back, too, needs adequate support. You'll need an office chair with a tall backrest if you're taller than the average person. Not only does your lower back require sufficient support, but so do your neck and shoulders. The suitable backrest should provide complete back support.
We made sure that every chair on this list is taller than other office chairs to fit taller people. A lumbar (lower back) support is also included in each chair to encourage a neutral sitting posture. A tall backrest and lumbar support are more than sufficient to complete the task.
6.  Ergonomic design
It is crucial to pick a chair built with ergonomics in mind. The word ergonomic refers to a chair design to allow for natural human movement. Since you meant to sit for long periods, an ergonomic chair can balance your spine naturally as you sit; moreover, every large and tall office chair on this list is designed with proper ergonomics in mind.
The lumbar support should include in any good office chair because it's essential in a big and tall chair. The S-shape frame in the back that mimics a spine is what you should look for in a chair. Moreover, additional support often hides behind a mesh or extra padding.
Top 10 best office chairs for big and tall people
1.  SPACE Seating Big and Tall Air Grid
Take a look at the ever-popular SPACE Air Grid Big and Tall chair if you want to combine the breathability and airflow of mesh with the advantages of a chair built with big and tall customers in mind. This sturdy chair has a clean and straightforward design and a 400-pound weight capacity, making it ideal for larger customers.
It also has larger dimensions than the regular office chair, with a 20-inch-wide, 18-inch-deep seat and a tall backrest. It is suitable for taller customers in the 7 foot and up the range, thanks to its expanded dimensions.
For a chair of this size, the Air Grid has a substantial range of adjustability choices. The lumbar support, for example, can be adjusted to fit tightly against your lower back. You may also change the width and height of the armrests. It's reasonably priced and meets the basic requirements of comfort, adjustability, and support. The customer service is also outstanding.
Pros
Durable metal base
Power of 400 lbs.
Adjustable lumbar support
Large and wide dimensions
excellent breathability
Cons
Armrests only height adjustable
2.  Sadie Big and Tall Office Computer Chair
The breathable mesh back is a standout feature of this HON big and tall office chair, ideal for preventing sweating in a hot office or house. This mesh back often stretches to alleviate pressure points. But there's another aspect that stands out. This broad and tall chair looks just like every other black office chair. The benefit is that the person does not feel singled out as having a unique chair designed only for them, which is ideal for a colleague concerned about their weight.
It also has a hard rock metal base that is incredibly sturdy and supportive. Unlike cheaper standard office chairs, this one has adjustable lumbar support that molds to your back and provides the help you need when sitting.
The seat has a waterfall edge that won't dig into his thighs in front of your knees as the cheapest chairs do. It has all of the features of standard modern office chairs, including a fully adjustable seat height, 360-degree swivel capability, and nice castors.
Pros
Breathable mesh back
Ability to carry up to 400 pounds
The back of the seat easily stretches.
The foundation built of heavy-duty alloy
The seat height is completely adjustable.
Capacity to swivel 360 degrees
Castors that move smoothly
Cons
3.  Vinsetto Big and Tall Ergonomic Office Chair 
While you're searching for a fabric chair for large and tall customers, look no further than this Vinsetto chair. The majority of chairs in this collection are made of leather or a mix of mesh and synthetic textiles. Finding a chair like the Vinsetto Big and Huge, which decorate in fabric with a dark or light grey linen finish, is a breath of fresh air.
This chair can also accommodate up to 500 pounds. As a result, it has a position on this chart. The Vinsetto, surprisingly, does not allow you to lean back into a locked position. With this chair, you can rock back and forth and change the rocking resistance with a tilt tension adjustment knob, but you won't be able to tilt back into napping mode.
Despite its appearance, this is a genuine work chair. The Vinsetto assisted by a five-star metal base and comes with a heavy-duty gas lift for seat adjustment. So, overall the best office chair for big and tall people.
Pros
Upholstery in a soft fabric with a classic linen finish
Armrests with thick padding
Extra-wide seat with a 500-pound weight range
Cons
Little bit expensive
4.  CLATINA Big and Tall Executive Chair
Take a look at the Clatina Big and Tall Executive chair if you're looking for a low-cost office chair that can accommodate up to 400 pounds. Although there are limited adjustability choices, this chair has a clean, clear, and modern appearance. For example, it has tilt stress, but you can't lock it into place in a reclined position. Besides, the armrests can only adjust in height.
It is also a high-quality chair equipped to fit more significant users. You get plenty of airflow with the mesh backrest. Besides, the Clatina has a thick and dense seat cushion with a soothing passive front lip. All of this adds to a modern-looking chair with plenty of room and stability. Moreover, it has no other additions like extra cushions.
It also has a reliable pneumatic lift, just like any good office chair, so you can easily change the height. It can also be adjusted in size by more than 3 inches. The Clatina comes with a four-year limited warranty and an 80-day money-back guarantee.
Pros
At a reasonable price, you can get a modern-looking big and tall chair.
Seat width and weight capacity are both high.
Breathable mesh
Thick seat cushion
passive front edge
Cons
The design may be too simple
5.  Oak Hollow Furniture Aloria Series Office Chair
Our pick for the best office chair for tall people is the Oak Hollow Aloria. It is one of the most solidly constructed, flexible, and comfortable chairs you'll find on the market today if you're under 7'1″. In terms of ergonomics, we award the Aloria high scores. The Aloria's lumbar support can also travel up and down to target the region of your lower back that requires the most help, in addition to the adjustable seat width.
The armrests are 4D and can rotate in and out, particularly useful for tall people with broader shoulders. Finally, to alleviate back pain, the backrest will tilt and recline. Oh, and it has a pivoting neck rest that moves up and down to support the head at different angles.
When combined with an adjustable seat depth that can adjust up to 22.25″ wide, this meets the two most critical requirements for tall people who are also significant to feel comfortable: adequate seat height and depth.
Pros
Adjustable seat depth
lumbar support
4D armrests
Excellent build quality
lifetime warranty on components
Cons
6.  Bowery Fully Adjustable Management Office Chair
The high-tech Bowery Management chair can find in the offices of many businesses, with a breathable elastomer backrest that flexes to support your back in any place. The excellent height range and adjustable seat depth make this chair a perfect choice for tall people. The highlight of each chair is the rubber elastomer backrest, which contours to the form of your back as you sit to provide continuous support while staying breathable.
It's probably safe to conclude that the Bowery Management Chair's style is a bit of an acquired taste. While the tapered, rubber elastomer backrest is eye-catching and will undoubtedly become a talking point in your office, it does appear to be the most welcoming chair in the world.
The Bowery's one flaw is the height of the backrest. It just falls short of providing some head support for taller people at 22″ high. However, when used as a mid-back chair, the height is suitable for not obstructing your neck as you sit. However, overall the best office chair for big and tall people.
Pros
Contemporary design
A backrest that offers continuous back support
Adjustable seat depth
Cons
The cushion is relatively firm
7.  Ergohuman High Back Swivel Chair
The Ergohuman High Back Swivel Chair is ideal for tall people who need an office task chair with many ergonomic features. It has a fully adjustable back angle, tilt tension, seat height, back height, arm height, and seat width, as well as a "synchro-tilt feature" to keep you relaxed during the day. The chair also has a nylon caster base and a robust polypropylene/chrome base for versatility.
But it's the elastic lumbar support that reacts to your movements while you work that sets this chair apart. It won't take long for you to get used to this fantastic feature; all you'll notice is a reduction in pressure on your lower back.
Many who care about the environment would appreciate that it consists of 98 percent recyclable materials. The majority of people who purchased this chair are satisfied with how well-built it is and its lumbar support and adjustability. Overall, they say it's a decent investment.
Pros
Adjustable headrest
98% of recyclable materials
Synchro-tilt feature
Cons
8.  Harwick Evolve Heavy Duty Drafting Chair
If you're tall and need a drafting chair, this chair is one to consider. The Harwick Drafting Chair has a plethora of unique features that make it stand out. It has a gunmetal frame, pneumatic seat height adjustment, a 2-to-1 Synchro tilt, tension control, a tilt lock feature, and a waterfall set edge that relieves leg pressure.
The chair swivels 360 degrees and provides proper ergonomic support, allowing you to sit at your desk for long periods. The best drafting chair, in our opinion, is this chair. The Harwick Evolve Heavy offers a slew of support features, including adjustable armrests, a curved mesh back, a curved cushion, and an integrated footrest. It was created with full-body support in mind, making it an excellent option for office use.
Many customers praised the chair's superior quality, ease of assembly, solid foundation, comfortable seating, and affordability in their reviews. However, some customers complained about misaligned parts that make assembly difficult and that although the foundation is robust, some of the components are of low quality.
Pros
This chair can handle up to 325 lbs.
Adjustable seat height
Cons
For those on a tight budget, the price may be prohibitive.
9.  Steelcase Gesture Chair
This Steelcase chair for tall people comes in a wide range of postures, technologies, and sizes to suit a wide range of users. Because of its 3D Live Back functionality, which automatically imitates the contour of your spine, you'll be doing your back a favor by sitting in this chair. The chair's adjustable armrests, backrest, and seat help both postures. With its soft seat edge, you'll be able to stay relaxed all day in a variety of positions.
Everything about this chair has stood the test of time, from the back support to the high-quality fabric to the sturdy adjustment knobs. The Gesture also has the most material and other finishing options of any of the chairs we tested, allowing you to tailor it to your specific workspace.
Moreover, Steelcase gives a 30-day money-back warranty on all seats. There are no restocking costs and free return shipping. The chair must return in new condition and in its original packaging to obtain a complete refund.
Pros
High-end build quality
Good seat comfort
Excellent warranty
Cons
The back doesn't lock upright
10. Flash Furniture Office Chair
The Flash Hercules is one of the industry's most common big and tall chairs, with a weight capacity of 500 pounds. This chair easily meets the requirements for ample occupant seating, thanks to its higher weight capacity and 22″ broad back. Thanks to its exaggerated waterfall front seat lip, extra-thick padding at the headrest, and countered back style, it's also reasonably priced for what you get.
The upholstery on this model makes of PU leather with mesh trim. While this type of leather is long-lasting, soft, and simple to care for, it is not for everyone. Some also claim it devalues the chair's overall appearance. The Hercules features a simple pneumatic height rise, tilt lock, and tilt tension controls, to name a few features.
The chair is available in several color schemes, so if you have a particular color choice, this chair will most likely meet your needs. Finally, if you need a heavy-duty executive-style high-back office chair, but don't have a considerable budget, the flash Hercules chair is undoubtedly worth looking to buy.
Pros
500 lb. weight capacity
wide seat dimensions
Padded headrest
Cons
No cons as such
Conclusion
While there aren't as many choices on the market for more extensive and taller users as there are for smaller and medium-sized users, there are still enough heavy-duty chairs to offer you a range of options. However, we are sure that the chairs on this list reflect some of the best office chairs for big and tall people with minimum weight capacities of 400 lbs., extra-large and tall dimensions, and the right combination of comfort and adjustability features. No matter your preferences, if you select an office chair from our list, you will buy a product that will give you the value of your money in sound and flexibility of quality.
Read More: