==================
A Caveat and Affiliates
First off, a little caveat: within my articles you will find affiliate links, meaning if you buy them, I get a small commission. Your cost is not affected. In addition, I am an Amazon Associate and I earn from qualifying purchases on Amazon.
And yes, if I say that I recommend a product here, it means I truly believe it is a good product. I refuse to recommend any product that I have not researched and believe to be a good value.
Even better, I provide you with a very clear picture of the product, it's use, and the probable value.
Earning your trust is important to me. I run this website myself and the commissions and donations help support the site.
Sound reasonable and fair enough? Let's continue to the article.
==================
Find affiliate products to market to earn passive income. But take note of a few tips if you're new to the subject. After all, it'll be more systematic and efficient when you have the right strategies. Also, there are many ways to find products. Remember that the offers may suit your audience and come with high commission rates. For instance, joining an affiliate network is one way to get started. These networks can access a wide range of products and merchants. You can also contact companies whose products you'd like to promote and ask if they have an affiliate program.
This post will cover recommended methods for selecting and promoting affiliate items. It only covers some things but has many valuable points that can guide anyone interested. Through them, you can earn commissions and expand your business. So please have a look at what we have for you.
Ideas To Find Affiliate Products To Market
Publishers need to find affiliate products to market to achieve profitable blogging. Appropriate goods and services help focus on a niche and serve a target market well. To earn online by blogging, it matters which products to sell to a specific group. Knowing where to look for things to endorse is crucial too. After all, there must be attractive and helpful merchandise and customer support. It's to have items to sell for reasonable commissions. A blog needs to be strategic to be lucrative. So putting in the effort to research, think, and try things matters considerably in affiliate marketing.
This post has tips for new and experienced bloggers to make affiliate marketing work. I've included for you the ways to discover products to endorse and how to promote them. It also covers suggestions for websites offering partnership programs. After all, there are places where to find affiliate products. So stay a while to get helpful information about the subject.
Where To Find Affiliate Products
Inspirations to know which things to provide an audience are everywhere. It's a matter of thinking about what people may find helpful and fascinating for the most part. It means you can find affiliate products to market in your home or online. You can sell the items you use because you are familiar with them. As a user, you know which attributes make things worth it. Several websites also show people's interests. Some pages provide visitors with information about shopping trends, current events, and such. Communities helping people in need may also guide marketers on what to offer. Still, affiliate ad networks already have recommendations to try.
Visiting niche blogs can help get ideas about what things to promote too. Seeing what your competition does will allow you to figure out what to do. Sometimes, it requires a struggle to discover what works best. Niche blogs with ads often show information to repost. They also have marketing strategies to emulate. Hence, visiting other niche sites has its benefits. Going to e-commerce pages is sensible for the same reason too. They may seem overwhelming, but seeing them becomes productive with objectives. Visit them while posing as a potential customer for it or your preferred niche to learn. So doing some observation can lead to marketing success.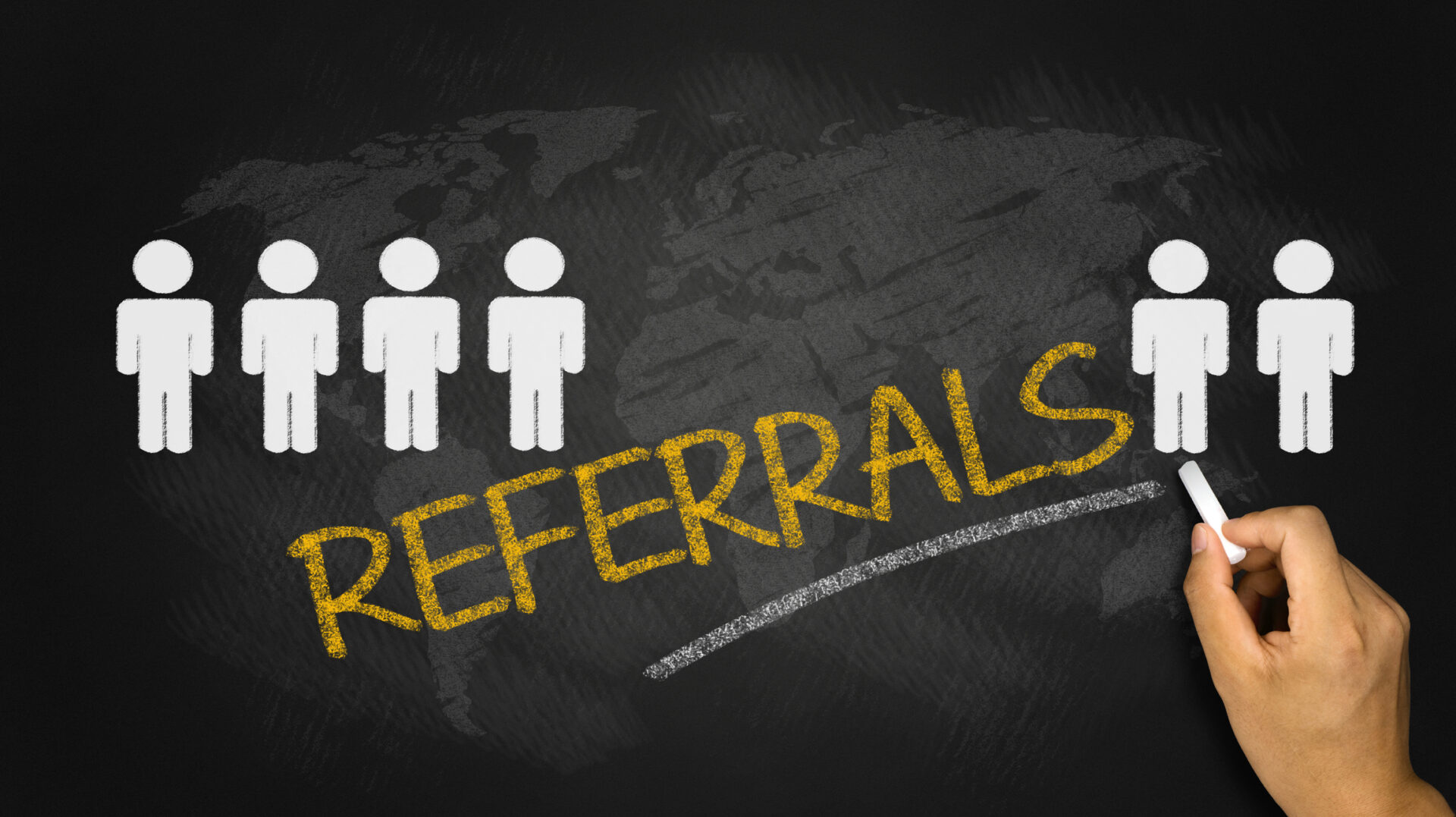 Affiliate Products To Promote
It matters to find affiliate products to market to get everything to work. Yet they must be goods or services that resonate with customers. They should address wants and needs. That way, they will bring in plenty of sales and high earnings. It becomes possible to convert online sessions into profitable traffic because of them. So affiliate marketing is more than having links to get leads and customers. It involves product research, testing, and more.
Below are some of the regular products various audiences appreciate. They don't always cater to everyone, but many look for them during online sessions.
These are the goods to try if you wish to find affiliate products to market that may be profitable. Partnership programs online like Aerogarden allow for this. It can let affiliates sell physical goods and gain more than 7% sale commission. Many want to try gardening because of the high price and scarcity of plants. It's to save on food via crops, decorate with flowers, and eat fresh plus organic meals. It explains why homeowners and some businesses invest in plants and gardening tools. These items provide opportunities for self-sustenance. For instance, folks are looking for an indoor gardening starter kit. Many also try hydroponics systems. Hence, people are always searching for gardening supplies. It's due to the various unique outdoor landscaping and interior design requirements.
Still, others try
46 & Spruce
to gain at least a 10% commission on the sale of decorative items and more. Weddings and other events call for plants and accessories to adorn them. Thus homeowners, event organizers, and florists are regular customers and often need these. Others with limited space also get terrariums and supplies to keep plants alive. So affiliate marketing is also ideal for gardening enthusiasts. Plenty of options where to find affiliate products to sell are available.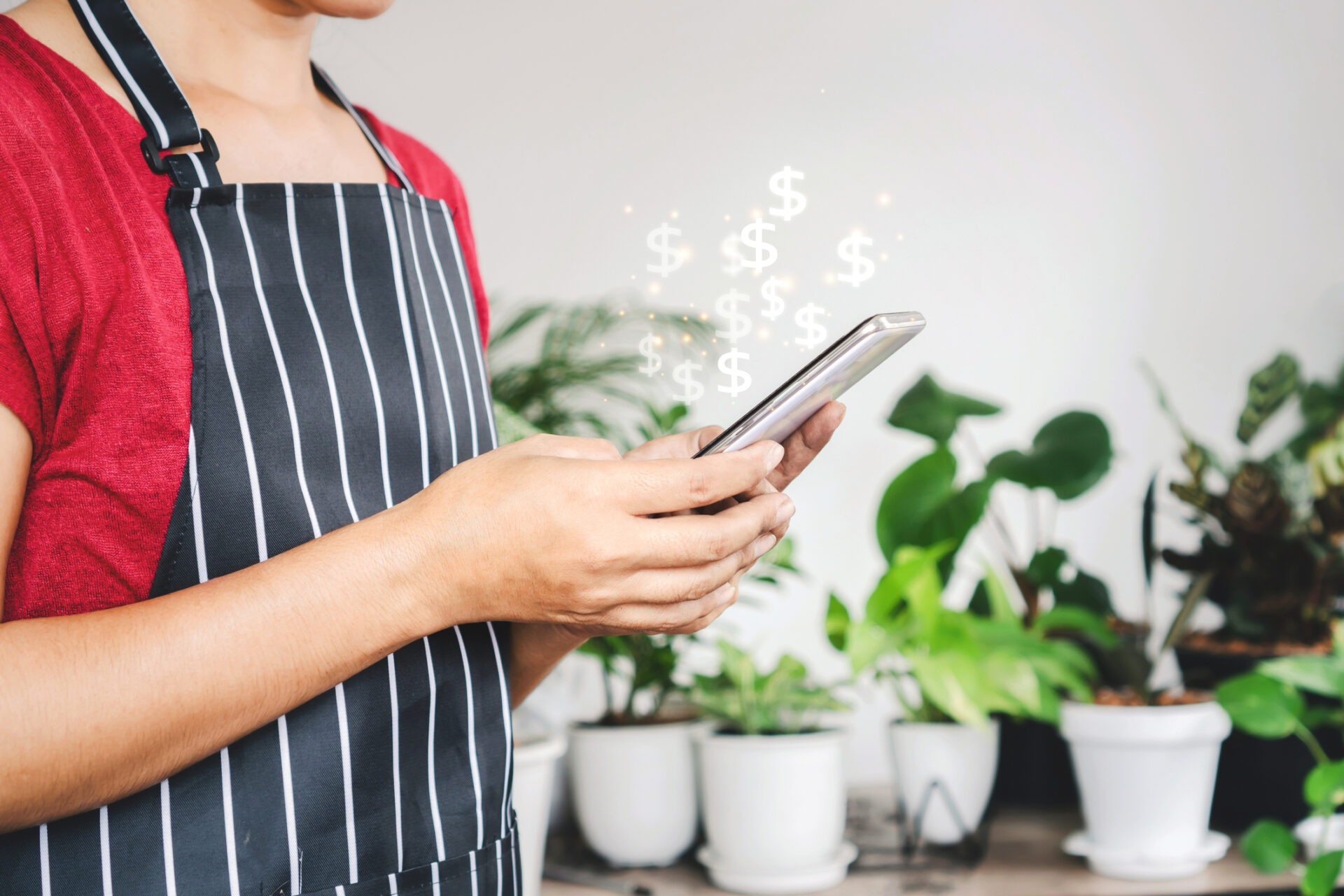 Travelers also have chances to find affiliate products to market. Offers, like the Booking Affiliate Program, provide over 20% to 30% booking commissions. Upon a successful reservation, an affiliate can earn a lot of income. It's because trip accommodation rates are high. So it matters less that the cookies for these partnership ad programs don't last long. Travel offers appeal to a global audience. Tourists also stay in places for days, weeks, and months. Plus, they may avail of amenities that make their trip cost more. Thus you can try this if you know places well and persuade others to travel there.
Travelers have temporary stays in hotels, inns, and other lodging places. But they also book to access transport vehicles and services.
Rentalcars Affiliate Partner Program
gives publishers a chance to have a 6% commission. After all, a travel blog may give people the option or encourage them to rent a vehicle. Yet, one of the downsides to tourist bookings is it's susceptible to cancellation. Such may affect one's earnings. Also, high profit may be a seasonal thing. Remember that most travelers leave during the holidays. But people across the globe travel to different places. So an influx may happen at any time. Still, travel bloggers can cater to niches or specific trip requirements. So trip guides should only search where to find affiliate products for profit.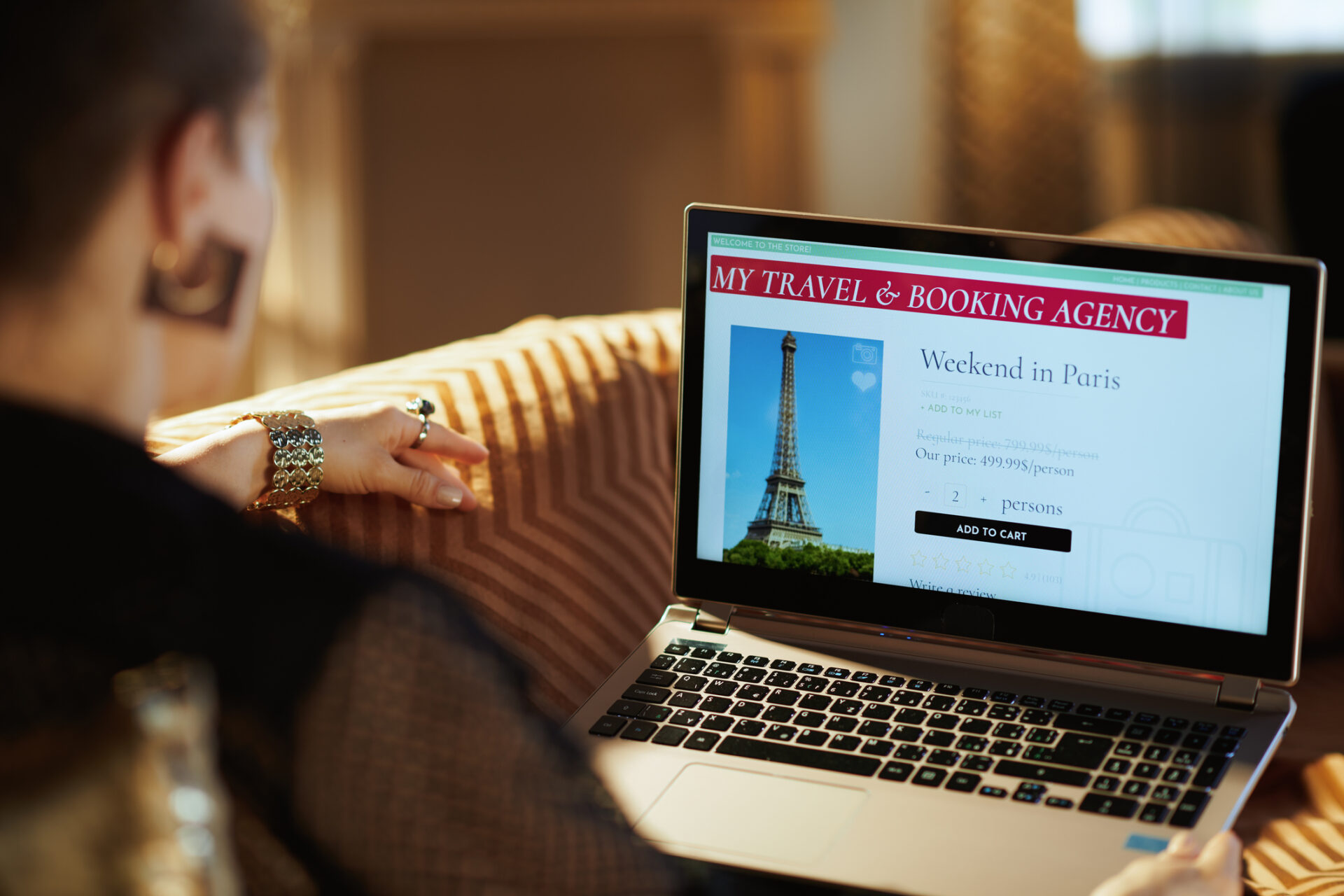 Find affiliate products to market that relates to handling finances. People need help saving their resources. They also look for investments to make sound financial decisions. Thus folks look for products that can help them manage their money. It means they look for opportunities to have checks, savings, loans, mortgages, and more. Some search for courses to get brokerage tutorials and financial advice. So among other pursuits, many ask for credit cards, pay for insurance, and attend seminars. Finance publishers should see where to find affiliate products that offer these. After all, networks with ads that help people with money matters are attractive.
Companies like
Credit Karma
can compensate marketers $2 per sign-up. They also provide cookies that last for 30 days. It means potential customers can get tracked even if they veer off the membership page at any time. If you have financial expertise, you can be a publisher that displays ads for money matters. But drawing attention as a financial publisher may mean catering to specific groups. A site that has exhaustive information on finances may overwhelm people. So a site that caters to a few folks can be more beneficial. For instance, you can focus on providing loan advice and skip the benefits of savings.
Practical Tips To Find Affiliate Products To Market
It is easier to discover where to find affiliate products when you know what to endorse. Millions of merchant offers are up for grabs. But not all are ideal for everyone. It's because marketers are humans. They have unique interests, preferences, and skill sets. Some people can describe and tell stories about things better than others. Because of that, advertising involves choosing what you can discuss. They should be relatable and fascinating goods and services. But it's while you consider factors like web traffic potential, competition, and lucrativeness. So affiliate marketers should think about themselves, their target audience, and their niche. After that, it's time to find out where to look for affiliate products.
As mentioned, so many affiliate networks are available. It's practical to check a few and compare them through their various features. For instance, some known sites or networks have attractive offers. They have many branded and generic products and cater to different niches. They also allow users to select from known or new merchants. Some services offer a longer browser cookie duration for tracking too. These pieces of data promise successful referrals that may equate to earnings. Others offer steady and high payouts plus diverse commission rates. It's while allowing users to get payment through different channels. Still, most affiliate programs sites also have dashboards to make tracking marketing efforts. So it's ideal to see what affiliate ad networks offer to pick which site to use.
Before You Find Affiliate Products To Market
A publisher must have a few favorable traits when marketing. It's before thinking about where to find affiliate products. Anyone can put up content on the internet to draw people. Yet not all have what it takes to get people's attention and persuade them to buy products. After all, the profitability of affiliate marketing depends on people's performance. Marketers earn when they convince an audience to check and pay for endorsed things. So skilled bloggers must publish honest, informative, and persuasive content. Money comes to publishers who know where to find affiliate products too. But it's when selling merchandise and support results in significant income. Even if ad programs pay advertisers, not all offer steady and remarkable compensation. So bloggers must consider putting up quality content to have a revenue stream. They must also discover beneficial merchant offers with high commissions.
Sustainability is an issue in performance-based marketing. Because of it, passion, consistency, and resilience are essential. Publishers must have a genuine interest in helping customers get wants or needs. They must keep delivering quality information about goods and services too. Blogging requires continuous updating, even if it's a passive way of earning. Also, posting ads on a website for people to see, click, and buy is not enough. Promoting on various networks is helpful and crucial to have a stream of income too. A website can only get so many visitors and perform specific tasks. Reaching out to different avenues makes marketing diverse. It allows room for more ad views, clicks, and customer purchases. Hence, endorses must be clever, diligent, and flexible to succeed.
Good Luck Finding Affiliate Products To Endorse
It takes effort to find affiliate products to market. Online consumers have varied interests. Yet this shouldn't discourage advertisers at all. It's considering that target audiences may be supportive and niches can be profitable. Putting up content and displaying ads for income may turn lucrative with diligence. Also, there's the matter of where to find affiliate products. Different merchant offers on ad networks are usable. But only some can produce significant income through commissions. Hence, it pays marketers to research and compare websites.
We hope you discovered what products to endorse after reading this post. Once you know what to sell, it is often convenient to search networks where to get affiliate links. Make an effort and stay resilient when advertising to achieve success. Thanks for reading, and we'll see you in our next post.
Frequently Asked Questions
How do I find affiliate products to promote?
One of the easiest ways to find affiliate products to promote is to join an affiliate network. Affiliate networks connect publishers (i.e., affiliates) with merchants. They help people who have products to sell. Some popular affiliate networks include Amazon Associates, Clickbank, and ShareASale. Another way to find affiliate products is to search for them on Google or social media platforms like Instagram or Twitter. You can also reach out directly to companies. After all, these organizations also have appealing products to promote. You can also ask them how to inquire about their affiliate program.
How do I choose the right affiliate products to promote?
When choosing affiliate products to promote, you should consider a few things. For instance, you can think about your target audience and their interests. Advertising products that are relevant and useful to your audience helps a lot. The said strategy can aid you in increasing your chances of persuading people to buy. Also, you can convince folks to purchase through your affiliate link.
Additionally, you should consider the program's commission rate and payout structure. Still, consider the reputation of the merchant and the quality of their products. It's also essential to consider product competition and market saturation.
What are some tips for promoting affiliate products effectively?
To promote affiliate products effectively, you should focus on creating valuable content. Still, it would help if you made everything relevant to your audience. This strategy can include blog posts, social media content, email newsletters, and more. Make sure to disclose your affiliate relationship. That is to say; you must be transparent with your audience about any products you are promoting.
Additionally, you should track your affiliate links and track your performance metrics. Do that to identify what's working and what's not. This information can optimize your campaigns and improve your conversion rates. Finally, consider leveraging tools too. Take advantage of SEO and paid advertising to increase your visibility. After all, it may lead you to reach more potential customers.