==================
A Caveat and Affiliates
First off, a little caveat: within my articles you will find affiliate links, meaning if you buy them, I get a small commission. Your cost is not affected. In addition, I am an Amazon Associate and I earn from qualifying purchases on Amazon.
And yes, if I say that I recommend a product here, it means I truly believe it is a good product. I refuse to recommend any product that I have not researched and believe to be a good value.
Even better, I provide you with a very clear picture of the product, it's use, and the probable value.
Earning your trust is important to me. I run this website myself and the commissions and donations help support the site.
Sound reasonable and fair enough? Let's continue to the article.
==================
Today, you will learn how to write a good review for affiliate products. It will help you write a meaty analysis of a particular product. But before we start, let us talk a little about what is an affiliate product review. 
About affiliate product review
An affiliate product review is more than just a review. Unlike short, general customer reviews, affiliate reviews are meaty and cover many important things. Affiliate marketers and bloggers wrote them to educate possible buyers about product pros, cons, and selling points. Considering a product review has a lot of benefits, like:
Gives valuable insights

Inform readers

Improves trust and transparency

Increased conversion

Provides social proof
Although product reviews help boost income, writers ensure honesty when discussing details, benefits, and issues. Also, an affiliate product review is only beneficial if it is well written. But how to write a good review? 
A good review of a product will depend on the product or service itself, the readers of the affiliate website, and the target consumers.
How to write a good review
A product review post is a crucial part of an online buyer's research. A good review post will help them decide whether they should buy something or not. For affiliate websites, developing precise, consistent, and good reviews is a stepping stone to success. Below holds the key secrets to how to write a good review.
Research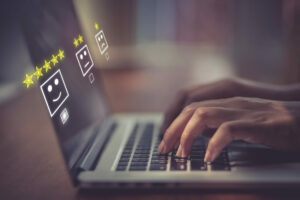 Before writing a review, thoroughly research first. Check the product's history, developer, or any previous version if it has. You should also look up its customer satisfaction ratings. 
Do positive reviews outweigh negative ones? Did it pass quality checking? Is there any common complaint that hasn't been addressed yet? 
Cover opinions that mostly stand out. Read the product's description, specifications, and unique selling points for affiliate reviews. What is the product's purpose? What feature can be a reason to buy? 
Be careful though. Refrain from overly relying on the reviews of others and not personalizing them to your readers. You do not want your review to become merely a copy of what others are saying. The goal is for you to inform and not to sway.
Obtain the product to write a good review
One way to write a helpful product review is to relate to it yourself. Obtaining or using the product personally will result in a detailed and in-depth study. It will also help you provide more genuine reviews to your readers. 
If you are an established reviewer, try to reach out to the developer company to test their product. Reach out via email and tell them you want to review their product. Include credentials such as the size of your follower and web visitor. It will help convince them to let you try their product.
When testing the product, here are the things you should take note of:
Descriptive examples.

Include a narrative and usage examples in your review. This means assessing whether it feels like what is being advertised or not. How is the product distinct from others of the same type? What about the ease of use? You can also describe the materials used.

Provide product usage tips.

For instance, give some simple advice on how to fix minor issues you've come across, or mention a unique usage. Just anything that you find helpful and the things that readers want to know in your review. 
Test the product yourself to write a good review
As you test the product you want to review, make sure to read and follow usage instructions. It is important to use the product as it should be and use it in its designed conditions and circumstances. If you find that the product does not perform as described, include it in your review.
‍Avoid common mistakes, like attempting to stress test a product in circumstances it is not designed for. This will obviously cause the product to not perform well as well as skew readers to make an unfair and negative conclusion about the product. 
Answer key questions to write a good review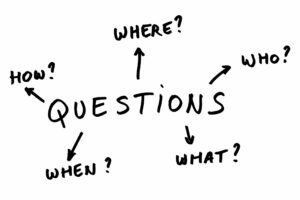 Remember that your review will help readers make informed decisions. That is why providing them with all the info they need is crucial. Start by answering supplementary questions like how, why, what, and where.
When reading your review, your audience wants to know how the product can solve their problem. So aside from giving the main reason why you are reviewing the product, tell readers what they want to hear.
Add media
Images and screenshots are essential elements in writing a good review. Studies show that reviews incorporating well-written text and imagery increase visitors and engagement. Even if you are not a professional, take the time to ensure your visuals are of the highest quality possible.
However, relying on the images provided by the product's developer might not be enough. It's best to take photos on your own when testing the product. It will give extra credibility and visual support to your review. You can also add a video, GIFs, and infographics showcasing every detail of the product.
Pros and Cons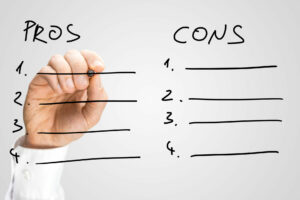 Provide honest insights as much as possible. One usual way of doing this is by using pros and cons. The pros and cons of a product list its advantages and disadvantages. This will enable readers to consider carefully so that they can make a sensible decision. With them, you can write an unbiased review, since it forces you to include a particular downside. 
No need to worry about sounding like a simple "buy it" or "don't buy it" type of review. As long as you give the readers all the details they need, they will know whether or not they should buy the product.
Verdict

‍
Last but not least is giving your ultimate verdict as a finale. Remember that a long text isn't appealing to anyone. Since all needed information is already given, there's no need for large text. So, make your conclusion short, readable, and easy to understand. 
Epilogue
Review posts are pieces of content affiliate websites can't afford to miss out on. With a good product review, you can provide a legitimately valuable service to your readers. Talk about what is most relevant to your target audience in an easy-to-understand format. Through this, you can help them make an informed decision. 
But they immensely provide benefits not only to readers but also to affiliate businesses. Writing a good review will probably see your conversion rates soar. In this post, we've discussed what is a review post and outlined the best ways on how to write a good review. Now it is time to use what you have learned to your advantage.
Learn More