==================
A Caveat and Affiliates
First off, a little caveat: within my articles you will find affiliate links, meaning if you buy them, I get a small commission. Your cost is not affected. In addition, I am an Amazon Associate and I earn from qualifying purchases on Amazon.
And yes, if I say that I recommend a product here, it means I truly believe it is a good product. I refuse to recommend any product that I have not researched and believe to be a good value.
Even better, I provide you with a very clear picture of the product, it's use, and the probable value.
Earning your trust is important to me. I run this website myself and the commissions and donations help support the site.
Sound reasonable and fair enough? Let's continue to the article.
==================
Jaaxy Review: Does Jaaxy Work?
If you are wondering if does jaaxy works, then you're in the right place. The easiest way to explain Jaaxy is that it is a keyword research tool that assists you in ensuring that your articles stand out in search engine results. It makes researching keywords and competitors a snap! Jaaxy is a keyword research platform that provides tools for keyword research as well as competitive keyword analysis. For beginners, it is simple to understand and navigate, and the interface is straightforward. Jaaxy's customer service is excellent, and they provide comprehensive training on how to utilize the software. Follow along as I go through my Jaaxy Review.
I rely on Jaaxy for my keyword research. It's simple to use, and the information it gives is reliable. Its user interface is very easy to work with, even if you are not techy. It does not need the installation of any software. It has helped me monitor how my website ranks on various search engines.
In this Jaaxy review, I'll go through the different features of Jaaxy and how it compares to the competition. Finally, in this Jaaxy review, I'll summarize and respond to the essential question: "Does Jaaxy Work?"
What are Keywords?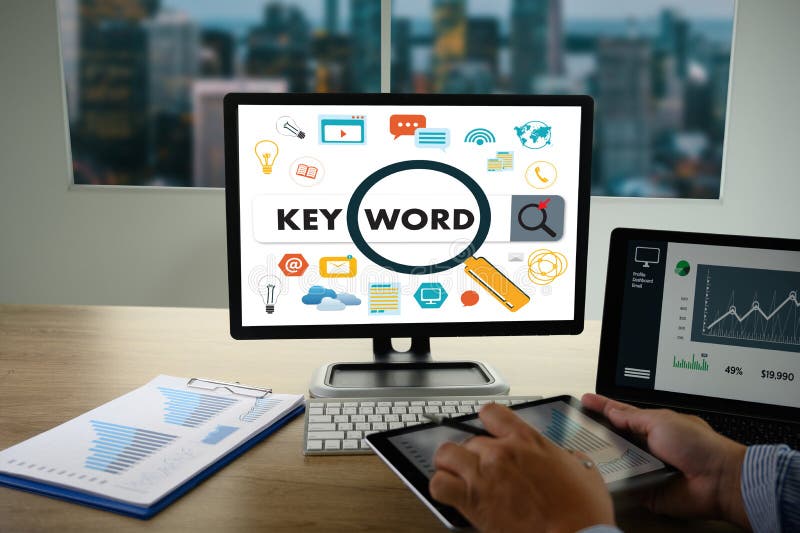 Before I begin this Jaaxy review and delve into the topic, I think it is important to discuss some terms that we will often use later. Do not worry since I will only be discussing the important ones so that the article won't be too long. The first term would be "Keywords."
Keywords are the fundamental components of all internet companies. It is so vital that it may make or destroy websites. Specific people can take care of the legwork for you by managing the website and even hiring advertising specialists to sway the audience in your favor. However, suppose your website lacks strong keywords. In that case, you can expect your work to be buried under the millions of other websites available.
Keywords are concepts and themes that define the subject matter of your work. They're the words and phrases that people type into search engines, often known as "search queries" in SEO. Search Engine Optimization or SEO is the process of improving the amount and quality of visitors to your website via organic search engine results.
Targeted Marketing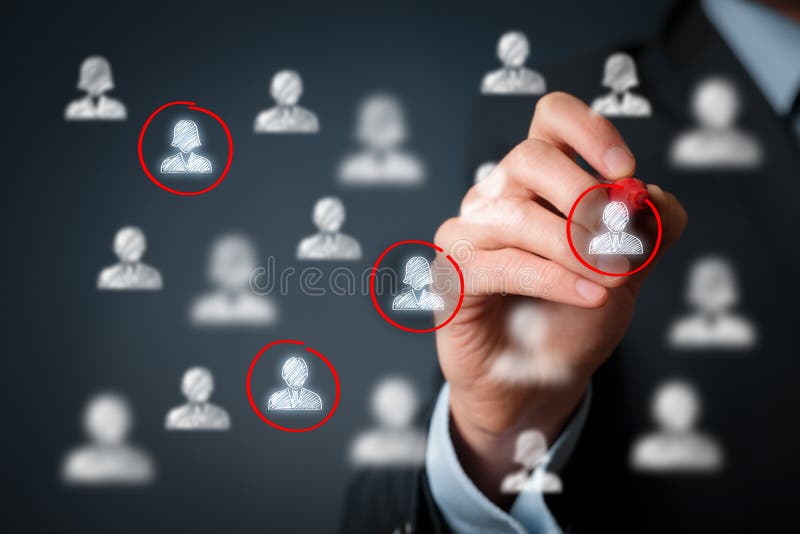 SEO is the process of taking measures to improve the ranking of a website or piece of media content on search engines. It refers to the process of enhancing your website to improve its exposure when consumers use Google, Bing, Yahoo, and other search engines.  It involves optimizing a piece of online material to rank towards the top of a search engine's page when someone searches for something.
SEO is a critical component of digital marketing. People perform insane searches every year for commercial purposes to discover information about goods and services. The higher your pages' exposure in search results, the more likely you will draw attention and attract new and current customers to your company. When someone searches for a keyword in your sector, a better position boosts your brand's online exposure.
Why is it Important?
The need for your postings to appear in internet search engines (such as Google, Bing, Yahoo, and others) so that potential buyers may discover them is vital. While many factors affect where you rank, there are two primary things you should be doing right from the start. One is a continuous publication of high-quality and exciting content, and the next is appropriate keyword selection. 
My Experience with Jaaxy
At present, I believe Jaaxy is one of the best and most accurate keywords search tools available. I would strongly suggest this tool to all marketers and anybody who utilizes SEO tools regularly. I believe Jaaxy is undeniably accurate, and the advantages include more and higher search engine ranks. It's simple to keep track of how your articles are doing at any given moment.
For beginners, Jaaxy is simple to grasp. The user interface is straightforward to use. Jaaxy's customer service is excellent, and they provide comprehensive training on how to utilize the software. Jaaxy's accuracy and several of its features, such as Alphabet Soup, Keyword Lists, and Brainstorm, are among my favorites. The site rank and search analysis feature help determine how my posts rank on the different search engines and how my competitors' articles rank.
It was made to help you outrank your competitors. After all, that's why you're employing keywords in the first place. With it, you receive the world's most sophisticated but practical platform for keyword, website, competition, and market research management. Having a keyword tool that can provide precise traffic, competitiveness, and domain insights into billions of keywords is critical. In addition, it will undoubtedly save you a significant amount of time.
Jaaxy Keyword Research and Management
It is a keyword explorer. According to the supplier, when over 500 million new phrases are searched every day, you need a strong tool to capitalize on such an opportunity. Jaaxy knows where to get all of the best content recipes. The user interface is simple, and all you have to do is type a seed word into the search bar to obtain the results you need. You'll get immediate search results that show you which keywords have minimal competition.
There are essential metrics from Jaaxy keywords, but I will focus on ones that I think are critical. 
This metric represents the total number of monthly searches for a specific term. Keep in mind that this figure includes traffic from Google, Bing, and Yahoo combined. If a particular term is your primary focus, you should aim for 40 to 50 monthly searches.
Web traffic is measured in visits, which are sometimes known as "sessions." It is a popular method to assess an online business's ability to attract customers. Suppose your website appears on the top page of Google's search results. In that case, this metric will show the anticipated monthly traffic it will get. Keep in mind that this is the lowest anticipated traffic, so there's a chance that more may arrive.
Quoted Search Results or QSR shows the degree of competition you may anticipate for the term. It shows you how many other websites use the same terms in their content. When it comes to keyword targeting, this is a beneficial tool. The less competition there is, the better for your site.
You should notice a list of keywords closely related to your search phrase on the right side of the results. This metric offers you additional keyword suggestions. You may also use this section to come up with new keywords depending on your content.
While the metrics provide a complete picture of how a term may perform in your content, Jaaxy can also be used for other areas of keyword research. These are more concerned with providing you with access to competition analysis and locating helpful information about your rivals.
You can brainstorm
The Brainstorm is another key element of Jaaxy. It is located at the rightmost tab under the search option. It will give you all you need to know about the keywords currently dominating a particular area, topic, or niche. Not just in Google and Yahoo, but also in Twitter Trends, Amazon Bestsellers, and Alexa topics, you'll get a peek at the most popular terms.
These keywords may be added to your Brainstorm Queue list, which will lead you to the research area for that specific term. You may also manually add words to your Brainstorm Queue if necessary. It enables you to switch between idea creation and search results while multitasking.
Identify New Niche Opportunities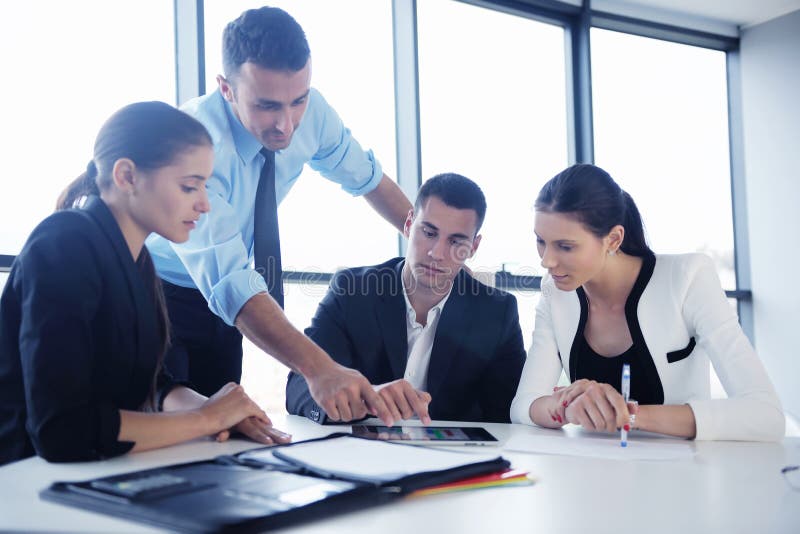 A niche website focuses on a common, particular interest and caters to a tiny portion of a big market. Jaaxy has a specialized research function that is touted as one of its main features. Having the ability to identify new niche opportunities will provide you with the required insight and knowledge on how to profit from a category and maximize its potential.
As I previously discussed, Brainstorm may propose several current hot topics. You'll get new results and a slew of new product, specialty, and category ideas every day. All you have to do now is add them to your Brainstorm Queue so you may investigate the idea later. You may conduct more keyword research and limit down your specialty options.
Alphabet Soup enables consumers to find niches quickly and easily. It does this by identifying important patterns in unusual queries. Thus, you'll be able to develop fresh new specialized ideas every day, depending on what your target audience wants.
Based on your search phrase, you may choose your preferred platform to get a list of available affiliate programs. The Affiliate Program's main goal is to link you with various affiliate opportunities that you may take advantage of. Linkshare, Digital River, Commission Junction, and Click Bank are four well-known sites that Jaaxy uses to search.
Instead of doing separate searches on Google or other search engines, this Jaaxy feature makes it simple to locate affiliate goods. Another method to take advantage of the Affiliate Program is determining which goods are ideal to utilize as the foundation for your content. You may then choose an affiliate program and do keyword research on the product. You'll then find out how many others are looking for the same or similar goods.
Monitor your Site Rankings
Analyzing whether your efforts are successful or not is an essential element of any keyword research approach. However, determining your position inside the search engine may be difficult.
Site Rank is one of Jaaxy's most effective tools for analyzing your website's performance and rating. You may use Site Rank to get information on how a website performs in terms of ranking by entering any keyword or website address. Jaaxy will do an instant anonymous search and inform you of your position.
The results are shown in ranking order, indicating how highly you rank across all search engines. If the position is less than 50, your rank, according to Jaaxy, works well. In addition, Jaaxy will inform you which page your results are most likely to appear on. You may look at the Google, Bing, and Yahoo rankings.
Here's where the platform's sophisticated feature comes in, which evaluates how the page has performed over time. Users may also choose how frequently Jaaxy should monitor a particular term and website. You will be immediately notified inside the platform if the website rank changes. As a result, you may use past ranking patterns to understand better and manage SEO.
Find Lucrative Affiliate Products
Affiliate marketing recommends a product or service through a blog, social media platforms, or a website. When someone purchases anything via the unique link connected with their suggestion, the affiliate receives a commission. Affiliate marketing entails receiving a commission by recommending a retailer's or advertiser's product or service. 
It would be a pity if a website didn't have its affiliate program for a platform that profits from them! Jaaxy offers a simple affiliate program through which you may earn money by referring others. Your Jaaxy package determines your commission
Version Differences
Jaaxy is a very inexpensive tool. They offer a fantastic optional affiliate system, which is particularly beneficial to pro and enterprise customers.
Starter Plan
The free version of Jaaxy is very restricted. The starter plan is precisely what it says: a free trial with 30 free searches. However, you have the opportunity to test the product before purchasing it and acquire a feel for it. This plan is ideal for trying out Jaaxy's features.
The Starter bundle gives you access to all of Jaaxy's major features, but only allows you to do 30 searches. As a result, no payment information is required. Instead, all you have to do is establish an account. Lastly, the Starter Plan's results are sluggish. 
The Pro Version
The pro version is more than enough. As I said earlier, it is user-friendly. You get 3x quicker search results and unlimited keyword searches with the Pro Plan. When it comes to Alphabet Soup and Site Rank, you also have a far more significant number of options to have.
The Pro Plan provides you access to everything you need to keep your company operating smoothly. Bloggers and small business owners that wish to optimize their content for organic searches should choose the Pro model. Experienced marketers, on the other hand, may profit from the strategy as long as they are not working on numerous sites at the same time.
Enterprise Plan
The enterprise version is the best. You get automatic QSR and domains, as well as 50-letter searches in Alphabet Soup. You should choose enterprise if you want to get the most out of Jaaxy. In comparison to the Starter Pack, you also receive 5x quicker results.
The Enterprise Plan is designed for the seasoned internet marketer who requires unrestricted access to data across many domains. You may automate keyword and domain searches here, in addition to the capabilities of the other two tiers.
Small Problems
The navigation on Jaaxy is clean and uncluttered but a little boring. However, this also means a less crowded screen. Jaxxy is ideal for someone just starting or running a modest internet company. In addition, Jaaxy, in general, is also a bit buggy. If you want precise monthly searches estimates and the best keyword analysis, Jaaxy is a little unreliable. 
Does Jaaxy Work?
Yes, Jaaxy works. It works very well. There is no ultimate "one all, be all" type of application, at least not yet anyway. I use Jaaxy and other tools for my work to be pretty efficient and effective. As mentioned earlier in this Jaaxy review, I use, like, and trust it for keyword research. Jaaxy has many pros and some cons, though it is apparent that the former outweighs the latter. All in all, I think that Jaaxy is a great app, and I recommend you use it as well. 
Read More: