==================
A Caveat and Affiliates
First off, a little caveat: within my articles you will find affiliate links, meaning if you buy them, I get a small commission. Your cost is not affected. In addition, I am an Amazon Associate and I earn from qualifying purchases on Amazon.
And yes, if I say that I recommend a product here, it means I truly believe it is a good product. I refuse to recommend any product that I have not researched and believe to be a good value.
Even better, I provide you with a very clear picture of the product, it's use, and the probable value.
Earning your trust is important to me. I run this website myself and the commissions and donations help support the site.
Sound reasonable and fair enough? Let's continue to the article.
==================
Top 15 high paying passive income ideas for 2023
Kickstart your year by learning the best ideas for passive income. In this blog, we will talk about money making, mainly passive income ideas. There are many exciting ways to generate passive income. Whether you aim to run a side hustle or have a main source of revenue—these passive income ideas will help you save more and build wealth even asleep. 
Exciting, isn't it? But before we discuss the various examples of passive income, let us first figure out what passive income truly means. By doing so, we will understand why this money-making opportunity is worthwhile.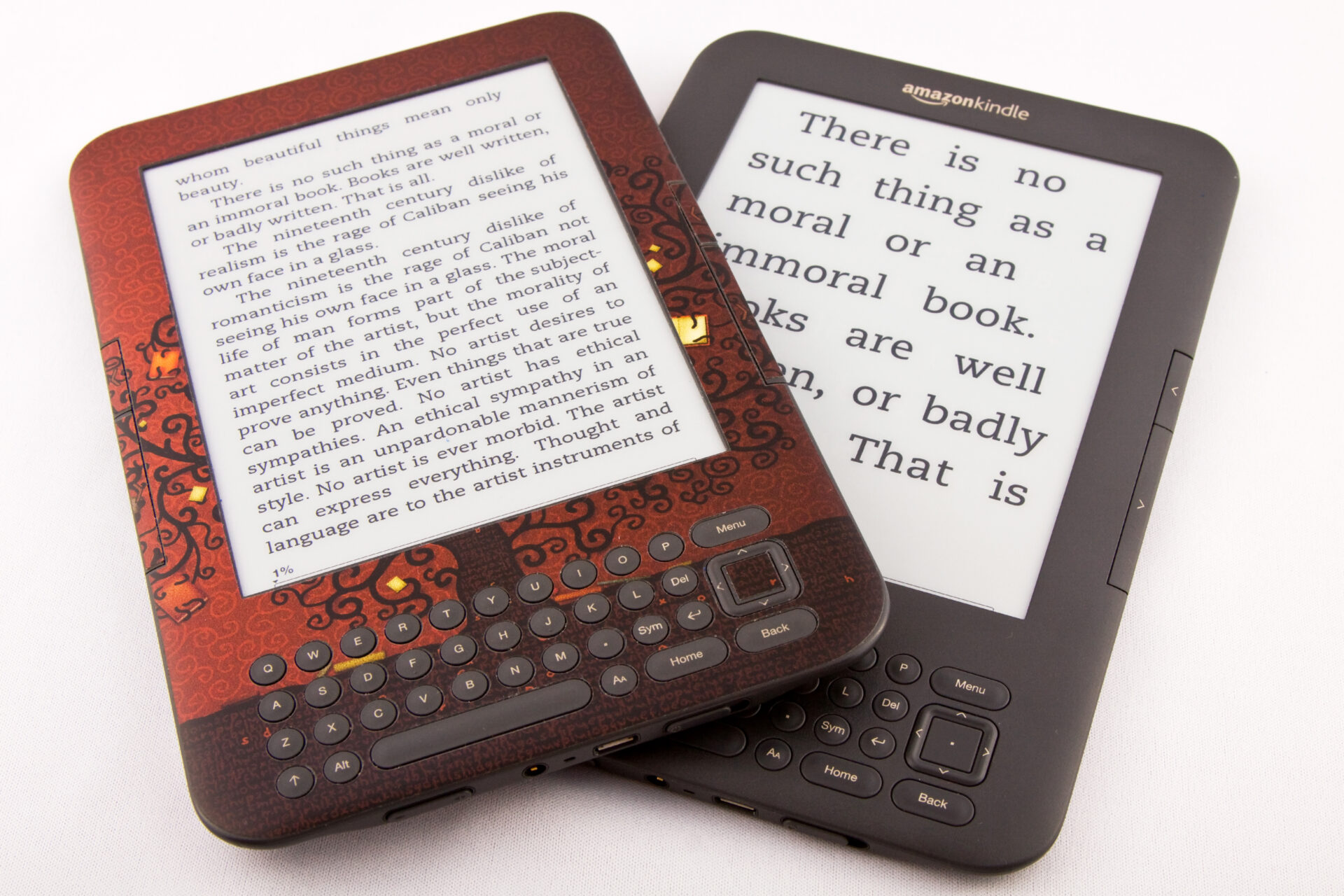 Passive income is a type of income stream commonly generated outside mainline work. It is the opposite of active income, chiefly because it requires lesser effort to earn or maintain (also the reason why passive income and residual income are sometimes used interchangeably). 
Although keeping your passive income flowing demands minimal effort, starting up still takes burning a candle at both ends. Eventually, your hard work will pay off when extra cash slides into your bank account casually. 
There are loads of passive income ideas to try in order to keep up with the never-ending inflation and rising unemployment rate. What's greater is that you can do this while pursuing a primary job or studies. Major examples of passive income ideas include:  
eCommerce

monetizing websites

earning interest through savings

cashback or credit rewards

bands

real estate

rental
What is not a passive income…
Generally speaking, any employment-related payment, salaries, or compensation—such as hourly or annual wages, tips, service fees, allowance, and commissions—cannot be considered examples of passive income. Even a second job does not count since you are still involved in employment. Also, non-dividing-paying stocks or assets like cryptocurrencies aren't going to give you residual income. And though passive income includes investments, it only covers those that pay dividends or interest. 
There are three main types of passive income, including self-charged interest, rental properties, and businesses in which the person has no material participation. 
Self-charged interest. When a partnership or an S corporation lends money to a partnership or an S corporation acting as a pass-through entity (basically, a business designed to reduce the effects of double taxation), the interest income on that loan-to-the-portfolio income can qualify as passive income.
Rental properties. With a few exceptions, rental properties are considered passive income. Any rental income you earn as a real estate professional counts as active income. Despite being not considered passive income, the landowner of leased land can benefit from passive income loss rules if the property loses money during the tax year.
No material participation. Investing a huge amount in a business with the understanding that the owners will pay you a percentage of the profits is considered passive income as long as you do not participate in the business's operation in any meaningful way other than making the investment. However, if you assisted the owners in managing the company, your income could be considered active since you provided 100 to 500 hours of material participation.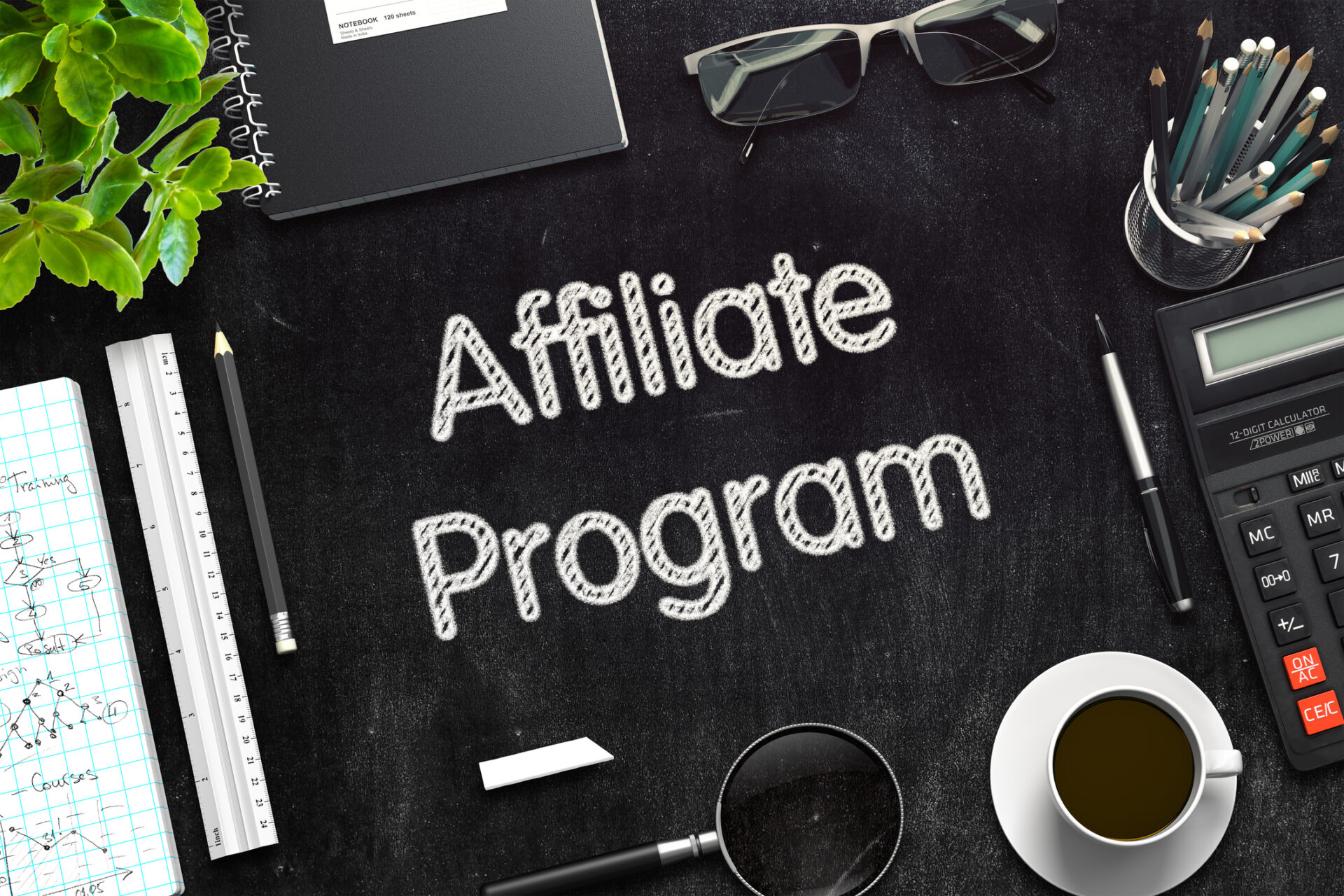 15 Best High-paying Passive Income Ideas
#1 Join affiliate marketing.
 One of the top-notch examples of passive income ideas is affiliate marketing. Affiliate programs allow website owners, social media "influencers" or bloggers to promote a third-party product using referral links. Exceptionally, the majority of leading brands have an affiliate program. Amazon might be the most notable, along with other big names like eBay, Awin, and ShareASale. Through them, you'll get some pretty decent products that will surely sell well. 
Affiliate marketing is considered passive because its principle involves earning money just by adding a link to your site or social media account. When an audience clicks on the link and makes a purchase on your affiliate partner, you'll receive a percentage commission. 
Blogging tends to be the most efficient way to make recurring affiliate commissions since you won't have to pay for ads. However, famous social media sites, such as TikTok and Instagram, also become platforms for those looking to grow their audience and promote products.
However, earning only when referral links make a sale can be a slight problem. Not all commissions are the same. Shopify affiliate, for example, offers up to $58 per referral, while online companies offer per percentage, around 5 to 20 percent, depending on the product. So, for starters, take time to create converting content and build traffic as well as find the right formula for attracting that audience. And don't forget to make sure to do some research about the best affiliate marketing programs available. 
#2 Start a dropshipping business. 
Like affiliate marketing, dropshipping is also among the most lucrative passive income ideas. Not only it is easy to establish but also easier to manage. It is one of the favorite passive income streams since it takes out the worry of spending high capital and warehouse costs. Together with shipping and inventory that come with starting a business. 
Dropshipping allows you to get your hands on trending merchandise in marketplaces like AliExpress, eBay, and Amazon to sell worldwide or in a target location. With this, you can take advantage of price differences between what you can find and what the average consumer may be able to find. 
As well as find valuable items from dropshipping niches that others may have disregarded. But instead of the usual accumulation of items prior to selling, products are purchased from a drop-ship supplier only when an order is placed. After that, your supplier will ship the product directly to your customer under your brand's name.
While sales can happen at any time, you'll definitely have to do the hustle of finding a reliable source of products. And might even need to hire some VAs along the way to help you run the business smoothly. 
#3 Flip or lease websites.
Website flipping involves buying and selling websites, particularly eCommerce websites. This promising passive income idea is highly advantageous for people with web development backgrounds. With such talent, along with some extra cash, you could buy or build a website and then optimize it so you could sell it for a higher value.
Another option you can choose is to offer a website for rent instead of selling it. This is much more practical for new businesses that are struggling to pay for an expensive pre-built eCommerce store. The idea guarantees passive revenue since it cuts your client a large amount compared to purchasing a website. Additional monthly fees can include technical support and content creation, which you can do automatedly.
#4 Market your books and courses online.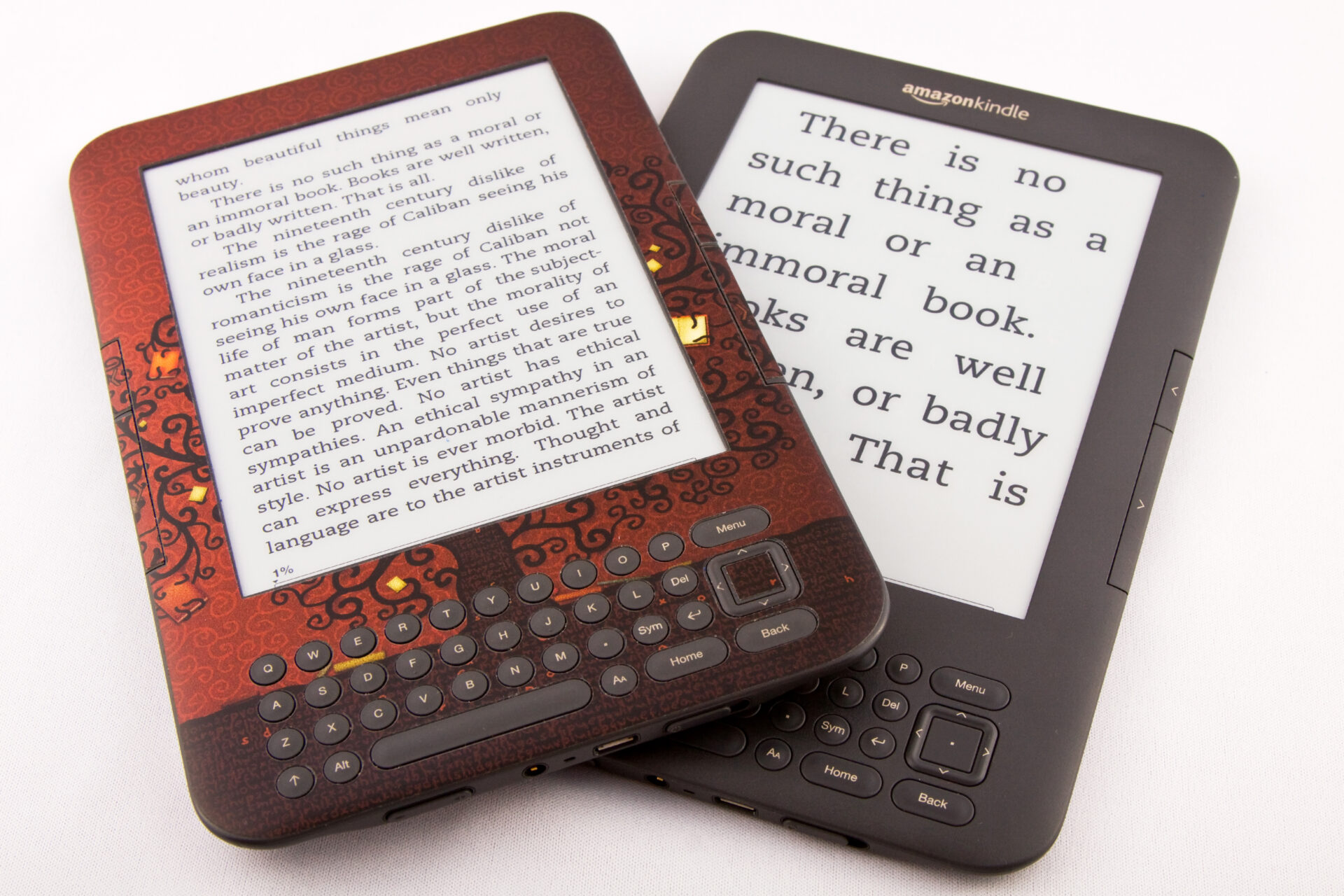 E-books and online courses are two of the most highly marketable passive income ideas. So, if you have some expertise and want to share your knowledge, write an eBook or create a series of online courses. 
An eBook is a perfect way to establish passive income streams based on your knowledge and expertise. E-books either have short or longer pages. But if you want to get the word out to as many words as possible, you can easily find freelance writers and editors that can help with the process. 
To upscale, you'll need to publish your manuscript through Amazon Kindle for worldwide distribution. Initial investments are proven to be profitable, as some authors made thousands of dollars after publishing. Passive income can come from page reads and Kindle sales.
Similar to eBooks, online courses are also perfect mediums for sharing valuable knowledge online. There are different platforms to explore, such as audio and video courses. 
You can also try a freemium model to hook your audience with free content and require an extra charge for more detailed information. Even though it'll take more time to create an online course compared to eBooks, the efforts are undeniably rewarding. Once people start signing up to avail of your pre-recorded courses, cash rolls into your pocket passively. 
#5 Sell valuable digital assets.
Aside from eBooks and online courses, you can also sell digital assets that you created yourself. Digital assets comprise a number of things: from media files like videos, artwork, and stock photos to downloadable documents like PDFs, templates, and plug-ins. 
Digital assets are highly profitable and are great examples of passive income ideas, having no inventory or storage costs incurred. What's more, is that you only have to make them once and sell multiple copies repeatedly. While there's no limit on the number of digital copies you can sell, you still have to make sure they are valuable and available online for a quick passive income.
#6 Own a rental property.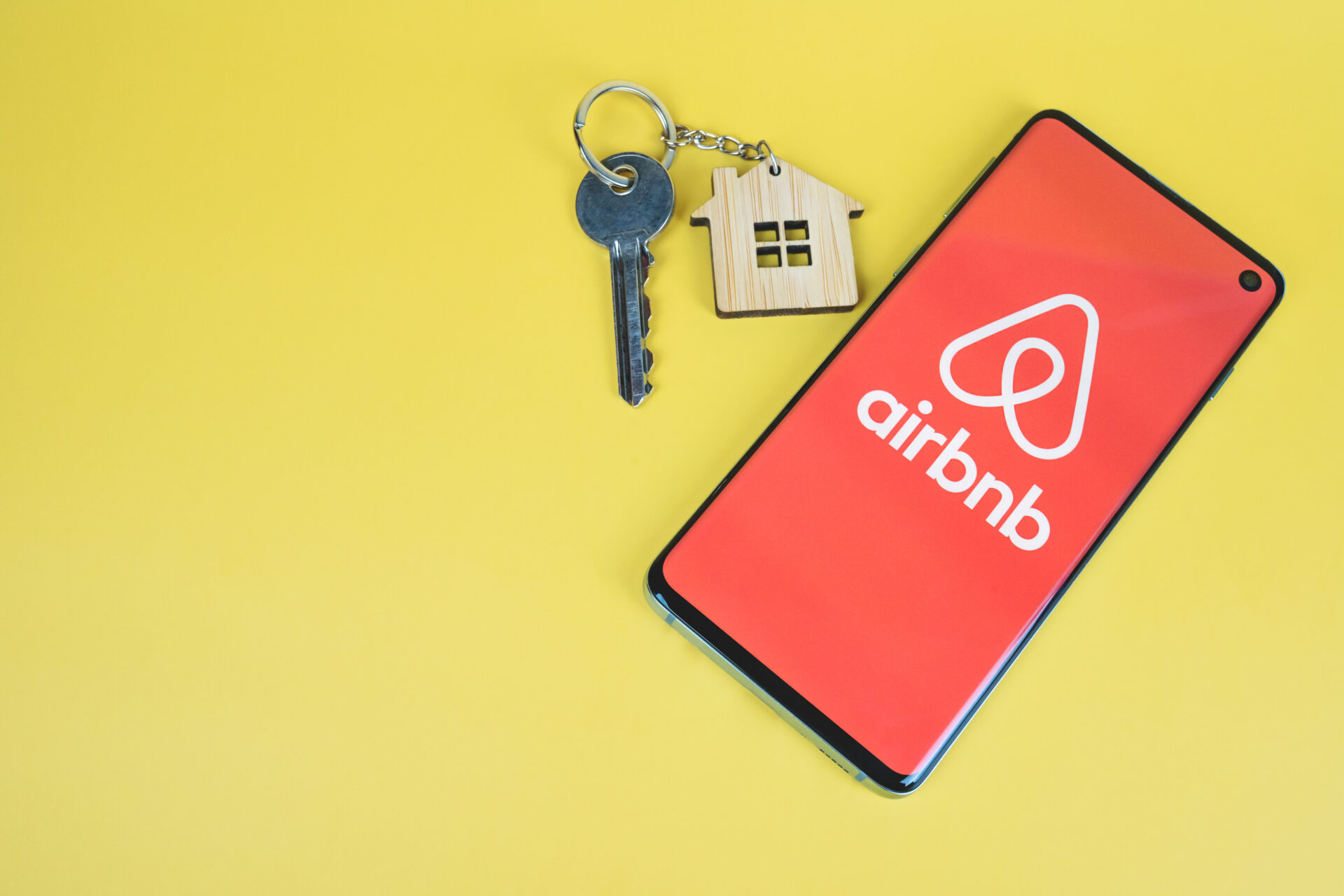 Takes advantage of space that you're not using and convert it into a money-making opportunity. Evidently, most passive income ideas are heavily influenced by leasing out a real estate property. An extra room in your house can be a rental space for a specific period. Since you'll be using your own property, you'll be free from many financial expenditures besides renovation and maintenance.  
Residence located near or within business districts is especially profitable since it appreciates value over time. If your vacant property is located in a tourist destination, you can turn it into a vacation rental. Many people prefer holistays over hotels due to their complete amenities such as a fully equipped kitchen.
Also, by listing your free space on Airbnb, connect you with people who are looking for a place to stay for a short while. To make it truly passive, you can hire a part-time property manager to create listings and look after your tenants and properties.
If you have an available room in your garage or even an extra parking space, 
you could trade that spot for some cash by renting these out simultaneously. Better if you have a larger area to fit several cars or that would be useful for multiple events or venues.
#7 Try investing in real estate crowdfunding.
If you want to avoid heavy loads (management, repairs, handling tenants, and more), another you can take is to invest in crowd-funded real estate. Real estate crowdfunding involves pooling investors' money to fund a real estate project or investment, often by a REIT company. 
Real estate investment trusts (REITs) are private companies that own, operate or fund properties that are already generating revenue. These companies offer easy options for those that considering real estate and earn passive income but don't have a large capital to buy a property. 
Private REITs can select a property and you get to decide how much investment you are comfortable giving. Of course, you'll need to pay an annual management fee to the company and have minimum returns of up to ten to tens of thousands of dollars.
#8 Open high-yield savings and time deposit accounts.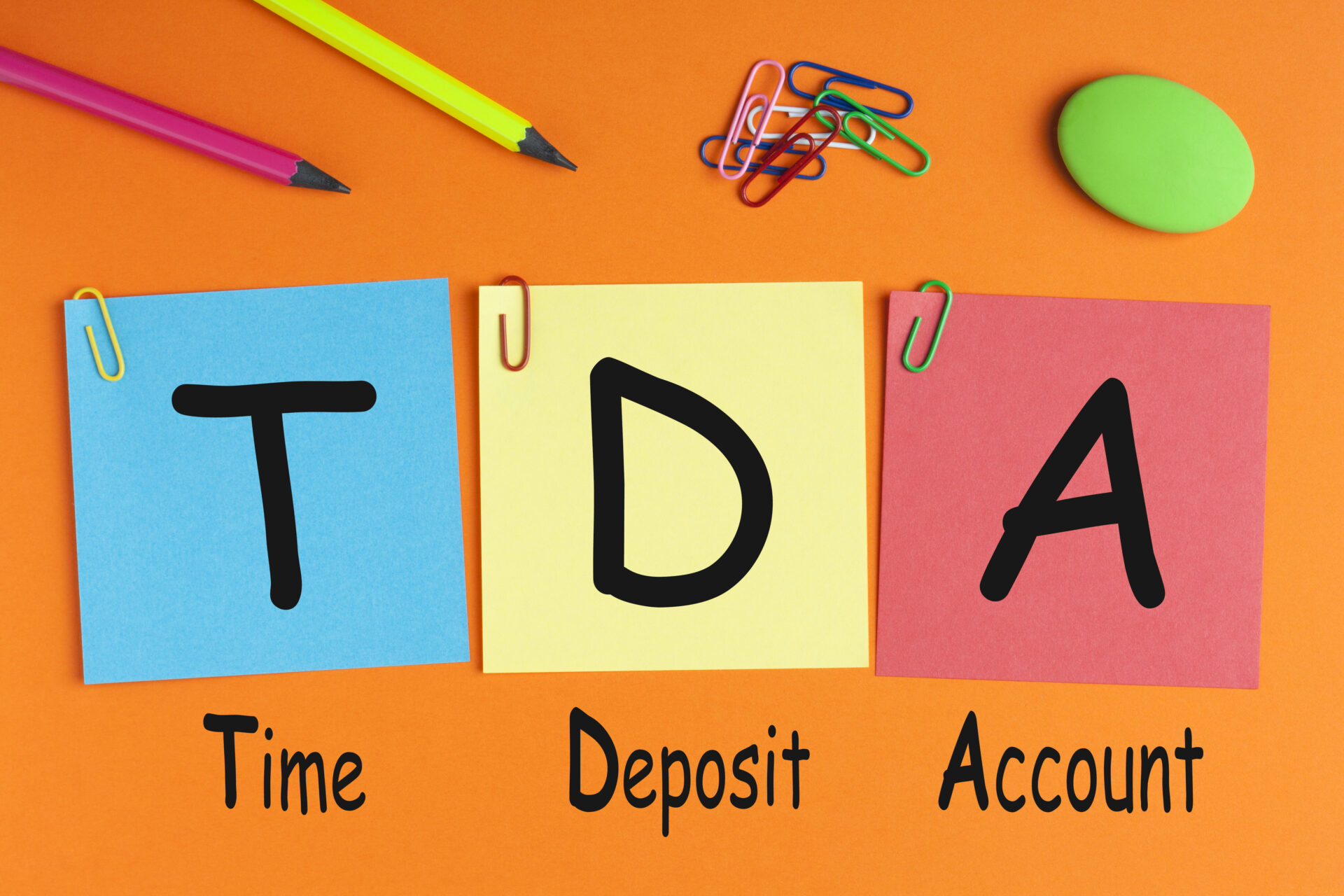 Both savings and time deposit accounts carry the "set it and forget it" principle of a passive income idea. Basically, a savings account is about letting your money grow in the bank over time—the higher the balance, the larger the interest will be. Most banks' high-yield savings accounts offer over 4% of interest per annum. 
As for time deposits, banks set specific periods for keeping your money. This varies from 30 to 360 days or from seven to 10 years, depending on the bank. A time deposit's return interest is usually higher compared to that of a savings account given. However, funds placed in a time deposit cannot be withdrawn before the specified term, unlike monies in a savings account that can be pulled out anytime.
Again, it's best to compare rates from different banks to find the best deal. Nonetheless, there's probably nothing that could be as easy and as passive of an income as these two.
#9 Consider peer-to-peer lending.
A peer-to-peer (P2P) loan is a personal loan transacted by two parties, the lender and the borrower facilitated through a third-party broker. In short, this type of investment is kind of like "easing up," though instead of earning from the lump sums, you earn from the interest made on loans. Often, peer-to-peer lending is mediated by online platforms. In this regard, it's important to start with smaller investments over multiple loans after you find one that offers the best terms and excellent yield for a passive income.
Companies with dividend-paying stocks make payments on a recurring basis to their shareholders. All you need to do to receive cash dividends from a company is to own the stock. Companies pay them out quarterly from their profits. The more shares you own, the bigger your payout will be because dividends are paid per share of stock.
Your value at your 9-to-5 job may not even come close to what you can make passively through stock investing. Owning dividend-paying stocks can be one of the most passive ways to make money because the income from the stocks is unrelated to any action other than the initial financial investment. Simply put, the funds will be deposited into your brokerage account.
Other examples of passive income ideas
#11 Develop an App
Software developers rake tons of money by building trending apps. If you have a talent for programming, why not try to develop an app that can generate passive income? 
Initial investments to create an app may allow you to reap the benefits later. Your app can be a game or a tool that makes it easier for mobile users to carry out complex tasks. How can your app generate passive income? By directly selling it in multiple app stores. Once your software is available to the public, users can easily download it and you can make money.
Ideally, your app's download and pre-run should be free, with special features only available through a one-time fee or a monthly subscription. You may also offer premium features, run advertisements, or allow in-app purchases. As users pay to unlock features, you receive passive income indiscriminately.
#12 Rent out or sell your unused household items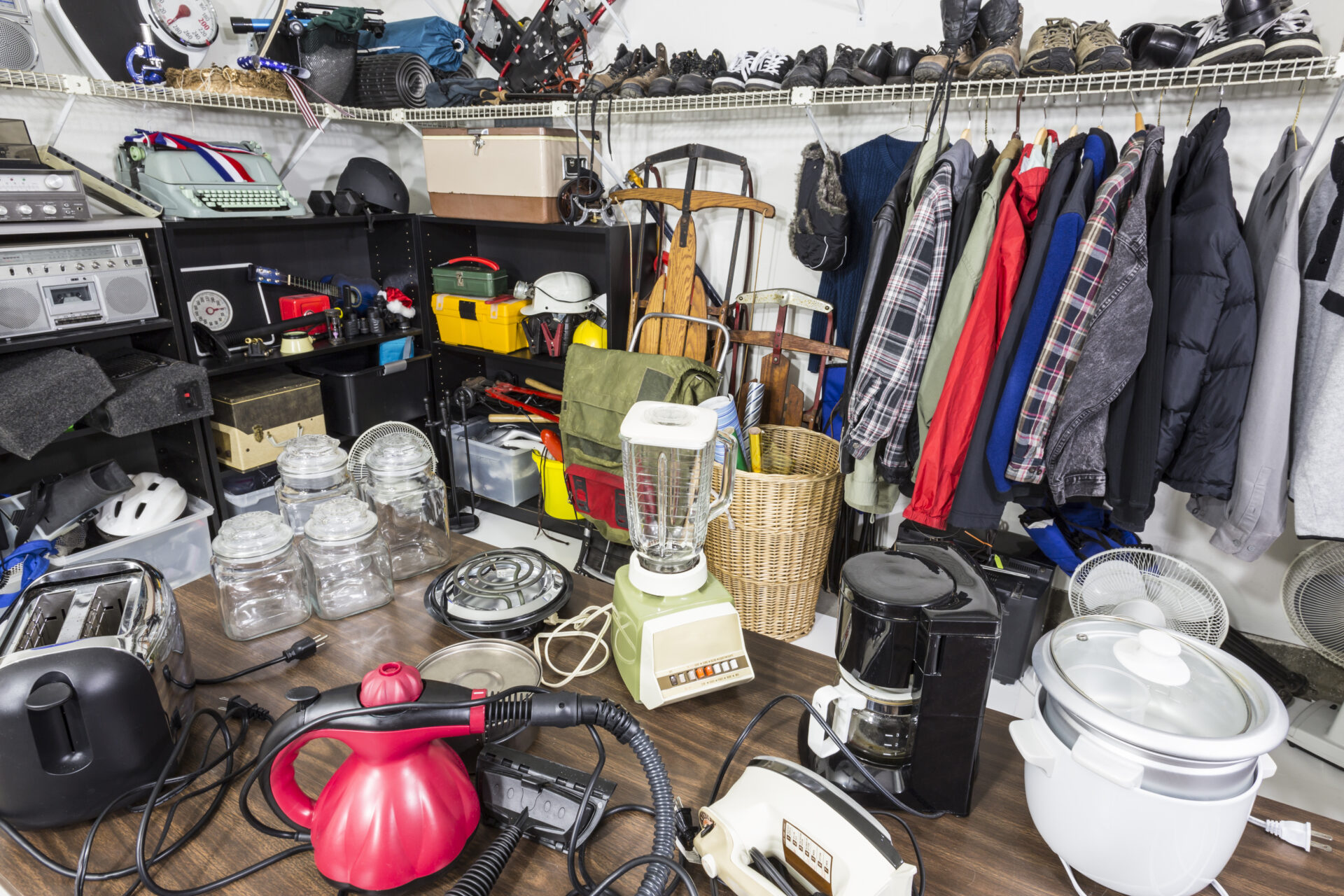 Generate revenue from your unused stuff, particularly household goods that you think somebody could use. You might have to look quite far, but ultimately you might uncover some things that are really valuable.
Look for expensive products that individuals only occasionally need and where owning the item might not make sense. Then list a selection of these things online so that potential customers can learn more about your inventory. Power equipment? Tools mechanics? Large coolers or tents? It can be anything. Your closet and garage might be your finest options for passive income, even if you aren't aware of them now. 
#13 Advertise your car.
Renting out an idle car is a smart idea to earn passive income. This can earn you some extra cash than simply idling your car around town. Contact an expert advertising agency, interested in putting their advertisements on the road. If you're a match with one of their advertisers, the agency will "wrap" your car with the ads at no cost to you. You can even offer your car as a rent-out vehicle for a short period in exchange for payment.
Is your social media presence strong? Or do you have high numbers of social media followers? If so, try creating sponsored content. Sponsored posts are content that promotes a certain good or service. Newly expanding consumer brands that are ready to pay you to post or showcase their products in your feed. Additionally, sponsors pay publishers for producing and publishing content that advertises their brands.
Increasing your social media followers is the key to getting sponsored. Yet you still need to add engaging content continually to your profile to keep your audience interested. And to do that, you must keep posting content that can grow your audience and engage with your social media followers. You'll also want to be super consistent with the type of content you post so sponsors know what to expect. For this reason, focusing on just one niche is important.
#15 Take your shot at vlogging.
Creating YouTube videos might be the most popular idea for creating passive income streams. YouTube is the passive revenue source that just keeps on giving. Sponsored videos and ad revenue on your YouTube channel can lead to residual income. YouTube's Adsense program lets you start earning from the clicks viewers make on your videos. 
The key to a successful YouTube channel is creating consistent content relentlessly. So, make sure to upload useful videos on a regular basis. The more relevant you are to your audience, the more views you will get, and the higher the income will return. Ultimately, you'll start reaping the passive income rewards that you've worked for a long time.
Related Questions about Passive Income Ideas
What passive income ideas can I start with a small capital?
There are various passive income ideas you can start with a small capital. These include affiliate marketing, dropshipping, renting out your vehicle, opening a saving account, and selling or leasing your unused items.
How many passive income ideas should I try?
There's no all-purpose idea for generating passive income streams. Your financial situation and future financial goals should determine how many sources of income you have. But having a few is a fantastic way to start.
Naturally, you'll want to make sure that working on a few passive income streams isn't going to hinder your focus on generating passive revenue. But in order to ensure that you're selecting the best chances for your time, you should balance your efforts.
What passive income ideas should I try with decent money?
If you have a decent amount of money to invest, you take advantage of passive income ideas that are high in return. With well-off money, you can try: 
Investing in dividend stocks and bonds.

Buying bonds and opening time deposit.

Real estate
With money, you will have little to no effort in establishing a passive income stream and moving into an even more profitable niche.
How much do passive income ideas offer? 
Various passive income ideas can provide as much as you deserved. It is not, however, a get-rich-quick scheme. You can start out with as little as $100 and then reinvest your gains to increase your passive income to a level that is sustainable.
With some initial time, effort, and money, you can establish a passive income stream. The good news is that by getting these things right early on, you may relax and reap the financial benefits for many years.
Best passive income ideas for beginners
Affiliate marketing

Rentals

Investments

Lending

Selling digital items
Is Passive Income Taxable?
Yes, the International Revenue Service or IRS does collect taxes on passive income. This type of income is frequently taxed at the same rate as salary, though deductions can sometimes be used to reduce liability. It may be prudent to consult with a tax professional for advice on how to capitalize on your specific circumstances in order to limit your tax obligations.
Reducing your taxes on passive income
You can reduce your tax bill while also planning for the future by incorporating your business and opening a retirement account. You also try the following:
Register with the IRS to obtain a tax identification number for your company.

Then, contact a broker, such as Charles Schwab or Fidelity, to open a self-employed retirement account.

Determine the best type of retirement account for your needs.
These, however, might not work in all passive strategies, and you must have legitimate business to be acknowledged by the IRS.
The Bottom Line
Examples of passive income ideas are generated outside employment and contractual labor. Each idea can have its own unique ideas and interpretations. But based on the IRS criteria, passive income usually comes from either rental property or a business that does not require active participation.
In this article, you have learned many passive income ideas, great for boosting your personal finances. And now, it becomes even wider and easier to access, thanks to the internet.
Related Content