==================
A Caveat and Affiliates
First off, a little caveat: within my articles you will find affiliate links, meaning if you buy them, I get a small commission. Your cost is not affected. In addition, I am an Amazon Associate and I earn from qualifying purchases on Amazon.
And yes, if I say that I recommend a product here, it means I truly believe it is a good product. I refuse to recommend any product that I have not researched and believe to be a good value.
Even better, I provide you with a very clear picture of the product, it's use, and the probable value.
Earning your trust is important to me. I run this website myself and the commissions and donations help support the site.
Sound reasonable and fair enough? Let's continue to the article.
==================
Every start of the year is an excellent chance to update your website. The virtual world is an ever-changing world, and websites are no exception. Your work is not done after building a website. Keeping your site user-friendly and engaging is a continuous process, especially if you want it to serve your business goals. 
And though you conduct website maintenance quarterly, a more extensive update will bring many benefits throughout the coming year! There are several approaches to this—11 to be precise. In this blog, you will learn to update your website thoroughly. But before we kick off, let us first answer a key question. 
Why is it necessary to update your website?
For web developers, designing websites is one thing, but staying them updated is another. Regular updates are vital; from aiding digital marketing efforts and competitive advantages to the health and security of your digital asset. Nevertheless, here are five main points to update your website: 
Outdated design

Dropped ROI

SEO

For website usability

To improve web traffic, performance, and metrics
As you can see, updating a website is an important part of running any online business. An updated website allows users to perceive your site as a trustworthy place for online purchasing. Now that being said, let us begin updating your website. 
How to update your website
01. Audit your site
The first phase in updating your website is to thoroughly evaluate your present site. This involves ensuring that everything on your site, from the tiniest to the most important, is functioning properly. Here, you will not have to change anything yet. You'll only figure out what works and what doesn't. Doing so, you'll be able to compile a detailed list of all the elements that really need to be updated. 
It is essential to conduct a thorough audit of your website, preferably by going through each page and looking for problems like:
Outdated themes.

Missing or poor-quality images.

Incorrect or obsolete user information.

Broken links and plugins.

Formatting style issues.

Out-of-date content.
Although this may seem like a lot, it's crucial that each page leaves a lasting impact. It's a good idea to check the organization of your material while you're reviewing your website. Then, analyze the report, and the listed issues, prioritizing them based on how many and how serious they are.
02. Create a backup—do this before you update your website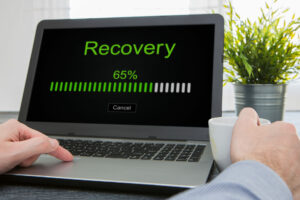 Before making any changes, don't forget to make a backup. Always begin with backing up your website before implementing any modifications and upgrades. All of your data will be preserved in this manner, and if something goes wrong, it can be undone. As such you can stay on the safe side by having a backup before updating your website.
03. Check the quality of Visual and Written elements
There are two important sides that you should examine: the visual and written elements. 
Visual elements.  This includes media files such as videos and images. Review their quality and relevancy to your site's objectives. Try to find anything that appears outdated, pixelated, or otherwise blurry. You may be surprised to run into a few things that are irrelevant to your brand concept. 
In some circumstances, you won't necessarily have to delete the photographs totally. Instead, you may make them livelier by using online media editing tools. Also, pay attention to how quickly your website loads. The user experience on your site may be significantly impacted by outdated video files that are too large.
Written elements. Examining your web's written content is similar to how you examine the visual elements. Search for any broken links as well as any missing or inaccurate information. For instance, old blogs with no purpose or don't fully convey your brand's voice. You could also add extra details on a given product or service you're selling or rephrase the content on your CTA button to create more clicks.
04. Evaluate your website's data
In addition to thoroughly surveying your site from the front end, it is also worthwhile to investigate your own website analytics. This will assist you in better understanding your audience's behavior and how to tailor your site to better meet their needs.
Integrating tracking tools and analytics into your website will allow you to monitor the traffic on your site. You'll be able to see vital statistics like which pages are the most popular, how long visitors spend on each page, and your bounce rates—meaning, how many visitors left your site without interacting with it at all. 
After you have a better understanding of your customers' behavior, go a step further by analyzing why they act the way they do. Consider what is different about that page if many visitors are leaving it without engaging with it at all.
05. Conduct competitive research
Don't forget to conduct some research to see what your other websites are up to. Consider reviewing a few competitors and then compare your findings to your own.
Weigh in whether any important information, pages, or material is missing. To take it up a notch, try analyzing the data of your competitors. This will allow you to compare your site's traffic to that of others using particular metrics that you may select.
Thankfully, there are tools available to assist you in conducting this research. Most are concerned with assisting you in comparing your site to others using specific metrics. SimilarWeb, for example, displays traffic information for any site, and BuzzSumo allows you to see which pieces of content from your competitors were the most successful. 
The insights gained through competition research may subsequently be applied to your own website. For instance, if you stumbled upon a good concept or two that are relevant to you, why not use them to improve your site's traffic? 
Alternatively, look into Ahrefs, which will tell you exactly what you need to do to outrank similar businesses.
06. Design based on current trends
Aside from getting inspiration from similar websites, you can also try applying new trends. However, keeping up with the current web design trends can be tough, especially if you are not following them on a regular basis. This does not imply that you must have a professional background in web design. However, as a website owner, you should be keeping knowledge open to ensure you stay on track.
Besides that, reading periodicals and blog postings about web design trends will make you well-informed. Most of the materials focus on art, typography, and animation influenced by UI design. This way, you'll be able to understand the current happenings in the graphic design field. And as a whole, you may adapt specific components to your own website.
07. Implement changes
Following that, you must go over the pages that have issues and make the necessary changes. For further analysis, consider using advanced tools that can identify any other potential issues that harm your ranking. You may also utilize the Search Console, to cross-reference the results, and better prioritize what pages to focus on. However, most tasks should be done manually. 
08. Optimize your website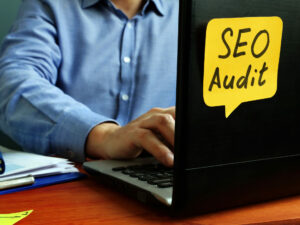 SEO allows your target audience to be able to quickly locate you on search engines like Google. Optimizing your site for SEO might be a part of your routine web maintenance, but it's worth revisiting when you update your website. A smart place to start with SEO is through keyword research.
Any website's strategy must include keywords. Your website will be more visible if you choose the proper ones, which help you rank better in search engines. Even after doing keyword research before creating your website, search volume can always alter. This indicates that it's conceivable that the keywords you're utilizing are no longer successfully attracting your target audience.
Spend time examining the primary keywords of your website. For this task, Google Keyword Planner is a helpful resource. Alternatively, you can use KWFinder, a third-party program that offers a set amount of daily free searches. You can also change the existing content to focus on more effective alternatives if you discover that any keywords have fallen out of favor or are underperforming.
09. Create new or keep website articles updated
Creating new content is another excellent way to update your website. Even if your site is mostly static, it's a good idea to update it with engaging, high-quality content whenever possible. This might improve your search rankings and increase frequent visitors.
Here are a few tips to get the best out of your content: (1) Start with a fresh one (2) Try movies or infographics (3) Rewrite essential pages of your site, such as your Contact and About pages. Yes, the new year is an excellent time to release fresh material consistently. But there are some important things to check before publishing an article:
Missing page titles

Page titles of more than 512 pixels

Page titles underneath 200 pixels

Missing meta description

Duplicate page titles

Duplicate URLs

Missing H1 tags

Copy H1 labels

Multiple H1 labels

Meta descriptions

Word count
This must be done for each problem-displaying page. Consider working in badges and completing similar tasks together to ensure efficiency. This will make it less likely that you'll make a mistake and help you stay productive.
10. Add impactful multimedia elements
High-quality content should look the part to make it work more successfully. Research shows how first impressions matter in web design. This means that visitors tend to remain engaged on websites that have attractive visuals. 
Therefore, incorporating eye-catching visual elements that will help your site stand out and be ahead of the competition. Consider adding or changing multimedia aspects to your website, including videos, sounds, graphics, and even animations.
It's a good thing you are starting from scratch. By this, there is no need to start over. Moreso, plenty of alternatives can help you save time and money in taking images. This will leave you extra time to check for images that might do with a little cleaning up.
Experiment with multimedia tools to edit your images, remove the background, or apply filters and effects. Or, convert your videos or still photos into professional promotional videos using an online video editor. Text, music, and special effects may all be used to produce compelling content that will entice your viewers.
11. Time to A/B test your website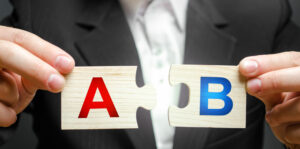 A/B testing is great after making a few updates to your website. This method is about testing two versions of your website and running a test on each to collect data. The data will assist you in making data-driven decisions and adjustments to your website. Putting two variations to the test allows you to discover which version works better. 
You can even do this to web pages, for example: assume you want people who visit your home page to sign up for an email list. You could make two different versions of that page, each with a different type of CTAs. Then you may send visitors to one or the other at random and see which one receives the highest clicks.
Where to focus
The work that has to be done entirely depends on the state of your website. The areas to concentrate on, though, include but are not limited to:
CMS and Plugins
Ensuring that plugins and the main CMS are up-to-date is the foremost crucial step in updating your website. If you lack technical expertise and are uncertain if you can complete this yourself, consider hiring a web development company to handle the maintenance and other tasks. This can increase your customers' data security protection. On that of that, the latest updates will enable your website completely function and take advantage of all the latest features.
Technical SEO
Technical SEO has become increasingly important in recent years. This is because Google has prioritized user experience and wants to ensure that the results displayed in the SERPs meet the user's search intent. For that purpose, you should verify things like site structure, responsiveness, sitemap, tags, and so on and so forth. All these allow you to ensure that users can successfully engage and interact with your website, in addition to enhancing search engine performance.
Content
When doing a query, the content, is what the majority of your visitors find. To ensure it provides a good first impression, consider doing a content audit to see what needs to be changed. 
Your products and services benefits should effectively be communicated to your target audience through your content. With useful content, you can showcase your business' expertise, aiding the development of trust. When your target audience trusts you, you'll achieve the main goal of most websites—sales.
Use keyword research to discover what your target audience is looking for online. Then, using the knowledge you've gained, create new pages, articles, whitepapers, eBooks, videos, podcasts, and more. 
This allows you to better connect with your clients and demonstrate that you are not only an expert but also eager and prepared to assist them. More importantly, publishing fresh and relevant content on regular basis is vital for SEO.
Design 
For first-rate usability and user experience, web design is the key. Keep in touch with the latest web design trends to ensure that your website is simple and easy to use. 
In this manner, your home will not only seem wonderful but also be friendly to your users. However, remember that new styles slip out of vogue soon. That is avoid going overboard with your ideas. First and foremost, the design you select should correspond to the type of website, business goals, brand identity, and audience profile.
Only when you adopt rebranding or observe that your website is beginning to seem obsolete in comparison to leaders in your sector should you make big modifications. If you change the appearance and usability of your website frequently, it may confuse and annoy your visitors, driving them away.
Branding—don't forget it when you update your website
Your website's branding is essential. It must be consistent with the overall style and approach of your company in order to be effective. Brand consistency across your channels makes you more identifiable and helps potential consumers recall your brand and logo. You should engage with the branding specialists in your firm to ensure that your website fits the specified brand standards and effectively reflects your business.
Additionally, you should think about gathering customer feedback to determine how users feel about your online presence and, if necessary, make adjustments to make it more appealing. Your company will stand out in this manner.
Benefits of updating your website
Increase Brand Awareness
No doubt that a successful brand is a result of high-caliber content. Without the fluff that causes the majority of visitors to abandon the page, it must be concise, interesting, and informative. Older content and visuals will be a big warning sign that your business isn't keeping up with the times.
The more frequently you can update your website's content, the more likely it is that you'll receive email and social media shares from people recommending you. You'll start to notice your brand getting more exposure and developing a greater following through this grapevine.
Improve SEO
Because organizations like Google frequently update their algorithms, SEO is constantly evolving. A search engine's objective is to deliver the best and most relevant results to the user, assisting them in finding information, products, and solutions to their problems. It's up to you to make sure your business is one of those top search results.
The greatest method you can do this is by keeping your website material updated as a means of showing Google you are a credible authority in your business. Your rankings will rise if you can do this well, which will bring more traffic to your site overall.
Well-informed Readers
Our world is overloading with information, yet giving a fair share of your audience regularly is still helpful. Although this does not have to be daily, it is ideal to update your readers at least weekly. They will surely appreciate your expert remarks and insight into what is currently occurring in your sector as well as in your own firm.
Boost Sales Funnel
Today, people no longer buy items or services after seeing a website for the first time. Consumers nowadays expect to be led on a journey to understand more about what a brand stands for and how devoted they are to give value. As you adjust your marketing plan to this funnel thinking, consistently updating your website content will help visitors understand the next stage in the purchase process.
Keeping High-quality Visuals
The industry of graphics and web design has a constantly evolving technology with limitless potential. However, this implies that your company must keep up with the trends by updating your website's aesthetics. Remind yourself to take a look at your graphics biyearly to see if they may be updated or enhanced.
To have Something New for Frequent Visitors
A successful business is run by a loyal brand. Yet, you should ensure that what you offer won't make loyal customers grow bored. To avoid this, capture their attention by adding new content to your website as frequently as possible. It will keep people interested and push them to return for more as they wait to see your next offer.
Update your website for the new year
Evidently, you have to sacrifice a lot of your time and effort just to update your website. You should as well have the capacity to make adjustments that will meet the expectations of your customers and search engines, as well as to provide a stellar user experience.
Not only skills, but you must also be familiar with your target audience and keep up with the latest SEO developments. However, it's all worthwhile since, eventually, a gritty, and efficient website is crucial for your digital reputation.
Related Questions
When should you update your website?
Your website should be redesigned at least every two years, but your content should be updated more frequently. This could happen every day or once or twice a year, depending on the kind of content you're thinking about.
Is there a way to update your website to outshine competitors?
The majority of entrepreneurs and marketers constantly analyze their rivals in an effort to stay one step ahead of them.
You can use competitive analysis to find out how well your competitors' websites work and what they have to offer. You should think about making some changes to your website if it falls short of what your rivals are doing.
How to update your website for mobile use?
Mobile devices account for 30% of all web traffic. This means that if your website is not designed for smartphones and tablets, you could lose roughly 30% of your potential leads. That is why developing a responsive layout is vital. You may achieve this by picking a mobile-responsive theme or template, keeping pictures and CSS as light as possible, and avoiding flash.
How to update your website's security?
Vulnerabilities in an out-of-date website framework or plugin are one of the most common causes of website hacking. There are three ways to increase your website's security: 1) pick a platform for a secure website; 2) keep third-party resources up to date; and (3) pick a web host that is familiar with website security.
Related Content: