==================
A Caveat and Affiliates
First off, a little caveat: within my articles you will find affiliate links, meaning if you buy them, I get a small commission. Your cost is not affected. In addition, I am an Amazon Associate and I earn from qualifying purchases on Amazon.
And yes, if I say that I recommend a product here, it means I truly believe it is a good product. I refuse to recommend any product that I have not researched and believe to be a good value.
Even better, I provide you with a very clear picture of the product, it's use, and the probable value.
Earning your trust is important to me. I run this website myself and the commissions and donations help support the site.
Sound reasonable and fair enough? Let's continue to the article.
==================
In today's dynamic world, the role of a mom extends beyond the household. It's no wonder business ideas for moms are trending nowadays. For mothers seeking flexible ways to balance family life and financial independence, we've curated a list of engaging work-from-home business ideas. Let's explore opportunities that empower you to thrive both as a parent and an entrepreneur.
Work from Home Business Ideas for Moms
Are you a busy mom juggling the demands of raising a family while yearning to contribute to your household income? The good news is that there's a world of flexible, home-based career options waiting for you. If you're a mom eager to work from the comfort of your own home, look no further. We're here to explore some exciting online work-from-home ideas tailored just for you.
Work-at-home moms are a remarkable group who've mastered the art of making family the heart of their daily lives while venturing into the world of earning through their own businesses. It's no small feat, but entrepreneurship could be the key to realizing your personal and professional aspirations. Just because you're at home tending to the little ones doesn't mean you can't rake in a substantial income.
Being a stay-at-home mom can indeed be a rewarding path to earning a living, especially when you stumble upon the right business concept. While business ownership can be time-consuming, it's entirely feasible to start a business and still cherish quality moments with your family.
So, whether you seek inspiration from the stories of successful mom entrepreneurs who've walked this path before or you're ready to explore our handpicked list of business ideas tailor-made for moms, your journey to a fulfilling and flexible career starts here. Let's delve into the possibilities that can turn your work-from-home dreams into a thriving reality. Also, we genuinely wish you well in discovering the perfect business ideas for moms.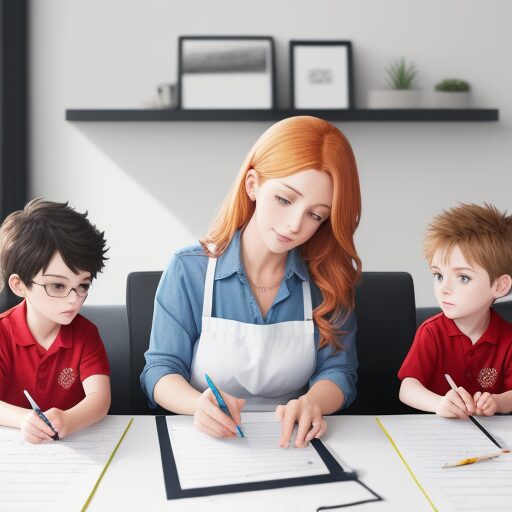 The Rise of Mompreneurs
Work-at-home moms are a remarkable group who've mastered the art of making family the heart of their daily lives while venturing into the world of earning through their own businesses. It's no small feat, but entrepreneurship could be the key to realizing your personal and professional aspirations. Just because you're at home tending to the little ones doesn't mean you can't rake in a substantial income.
Being a stay-at-home mom can indeed be a rewarding path to earning a living, especially when you stumble upon the right business concept. While business ownership can be time-consuming, it's entirely feasible to start a business and still cherish quality moments with your family.
Empowering Stay-at-Home Moms: Lucrative Business Ideas for Moms
Stay-at-home moms possess a wealth of skills and talents that can be transformed into successful home-based businesses. In this section, we will explore various lucrative business ideas tailored to empower moms seeking flexibility in their careers while managing family life. Let's dive into these empowering opportunities:
Mom Blogging: Tapping into a Thriving Trend
While freelancing offers various opportunities to share your expertise through articles on different platforms, you might want to consider diving into the exciting world of "mompreneurship" with mom blogging.
Mom blogging has witnessed a remarkable surge in popularity, and as a multitasking mom, you're well-equipped to make your mark in this space. It's a unique blend of your motherhood experiences, creative flair, curation skills, and writing talents. The end result? Compelling content that resonates with soon-to-be and new moms alike.
From building a supportive community to curating product recommendations, your mom blog can serve as a valuable resource to guide others through the journey of parenthood. Many moms in this domain also find solace in the camaraderie of fellow parents, using their blog as a platform to nurture their love for writing. It also explains why many women recommend this as part of the business ideas for moms.
What's more, mom blogging can even prove financially rewarding if you master the art of promoting, marketing, and monetizing your blog effectively. So, if you're ready to embrace this trend, let's explore how to turn your mom blog into a thriving venture.
In Connection with a Webpage:
Surprisingly, approximately one-third of bloggers are mothers, actively contributing to the blogging landscape. Within this realm, the lifestyle and mommy blog niche stands out, comprising approximately 13.3% of the high-traffic blog niches, those boasting more than 50,000 monthly sessions. Remarkably, bloggers specializing in the mommy niche can expect a median monthly income of $5,150.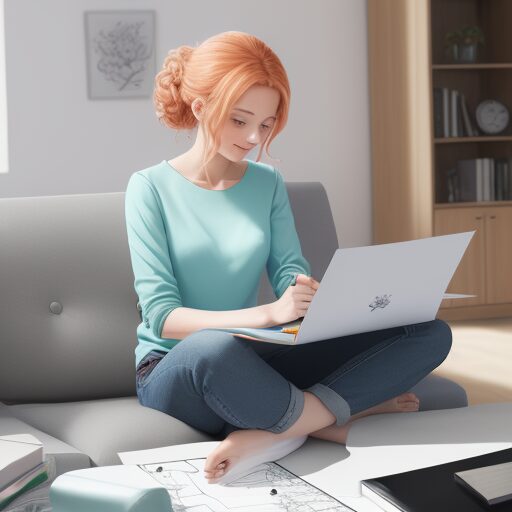 Interior Designer: Your Passion as One of the Business Ideas for Moms
If you've always had a flair for interior design, an eye for furniture, and a knack for revitalizing spaces, the world of interior design could be your ideal business venture.
For those just starting out, consider collaborating with local furniture stores or design firms in your area, offering your services to clients right in your neighborhood.
Begin by working with smaller clients, such as friends and family, and gradually expand to designing public spaces or commercial interiors in your vicinity as you build a portfolio of your work. You might not get success right away but don't worry. Considered part of the lucrative business ideas for moms, with commitment and perseverance, it may lead to profit.
Becoming an interior designer can provide you with the creative stimulation and workload you crave as a mompreneur. However, if you don't have the time to launch a full-fledged interior design business, you can start on a smaller scale with ideas like a sewing business, creating custom covers or curtains for other interior designers.
Additionally, moms with an eye for interior design may find home staging an excellent entry point into the field. Home staging involves preparing a residential space for the real estate market. Starting as a home stager offers advantages like low startup costs, networking opportunities with local real estate agents, and a flexible work schedule. It's also one of the best businesses for moms looking to work from home.
Regarding This Site's Content:
.In the realm of interior design, it's remarkable to note that women lead the way, accounting for a substantial 72.7% of all professionals in the field. In contrast, men constitute a smaller fraction, making up only 22.4% of the industry's workforce. This diversity within the interior design profession echoes the empowerment and entrepreneurship embraced by work-from-home moms seeking creative career opportunities
Gardening Business: One of the Business Ideas for Moms for Cultivating Success
The gardening business is blooming as one of the fastest-growing industries today. It encompasses a diverse array of opportunities, from therapeutic herbs to homegrown teas, culinary spices, and even botanicals for candles and aromatherapy. If you have a green thumb and a passion for plants, this is a field that's gaining popularity among moms and is considered one of the top work-from-home business ideas.
Growing flowers for potpourri, soap, candles, and fragrant creations requires just a small patch of gardening space. Most of your product processing can easily be handled in an average-sized kitchen, equipped with nothing more than a shelf, an oven, and some counter workspace.
Becoming a gardening instructor offers a creative way to earn income from your horticultural skills. You can offer gardening classes in your own backyard, at local community colleges, recreational centers, or neighborhood nurseries. Consider scheduling a different class each month, covering various aspects of gardening, from designing flower beds and learning about perennials to soil preparation, creating an English garden, bulb planting, and more.
If you're willing to invest time and effort, growing orchids can also be one of the profitable business ideas for moms for you. While they are typically associated with tropical regions, orchids can thrive as houseplants or in greenhouses, offering a rewarding venture for gardening enthusiasts.
According to an Article:
In the thriving world of home gardening, it's women who slightly outnumber men, comprising 51% of this vibrant community. This gender balance mirrors the broader trend of women actively engaging in home-based businesses, where they continue to make their mark.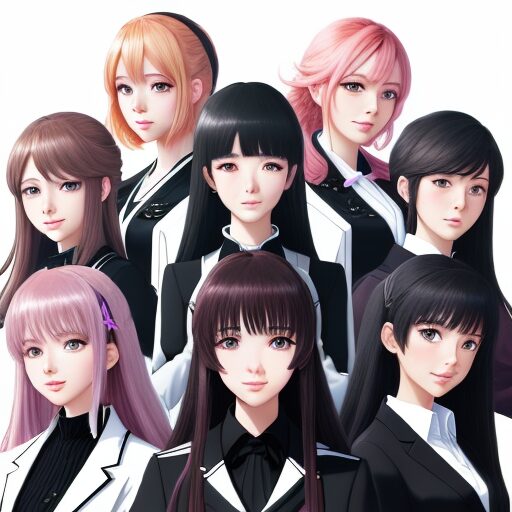 Stock Photographer: Capturing Moments, Creating Income
Becoming an independent photographer relies on a unique blend of skills—80% marketing prowess and 20% the ability to capture stunning images. In a competitive industry, exploring alternative avenues can set you apart.
One intriguing option is to venture into the world of stock photography. As a stock photographer, you have the freedom to capture specific subjects on your terms and then sell those images multiple times over.
Your work can find a home on online stock photography platforms like Shutterstock or iStock, where you can reach a broad audience. Alternatively, considering it as one of the business ideas for moms, you can specialize in a niche, whether it's food photography or corporate imagery, and market and sell your photos independently online.
In this creative field, your lens can become a gateway to both artistic expression and a sustainable income stream. So, if you're ready to see the world through a different frame, consider the path of a stock photographer and turn your passion into profit.
More Details
In the dynamic world of stock photography, earnings vary based on the quality and demand for your images. Let's break it down:
Standard Stock Photos: On average, the everyday stock photographer can expect to earn around $0.02 for each image per month. However, for those who have honed their skills and produce high-quality, sought-after images, the range extends to $0.05–$0.25 per image per month. It's a journey from novice to professional, and persistence pays off.
Royalty-Free Rewards: When it comes to royalty-free sales, the spectrum is wide. Depending on the popularity of your images, earnings can range from $0.10 to an impressive $99.50 per sale. It's a testament to the diverse and ever-evolving market for creative content.
Extended Licenses, Extended Earnings: For those who dare to go beyond standard licenses, extended licenses offer exciting opportunities. These licenses can fetch up to $500 per sale, making them a valuable asset for photographers willing to explore this avenue.
Agency Allocations: If you're working through stock photo agencies, they typically provide a payout of $0.32 per sale for a royalty-free license on average. It's worth noting that your choice of agency can impact your overall earnings, so careful selection is key.
In the realm of stock photography, your income isn't just about snapping pictures; it's a combination of your skills, the market's demands, and the choices you make along the way. So, whether you're just starting or you're a seasoned photographer, the world of stock photography offers opportunities for photographers to capture both moments and income.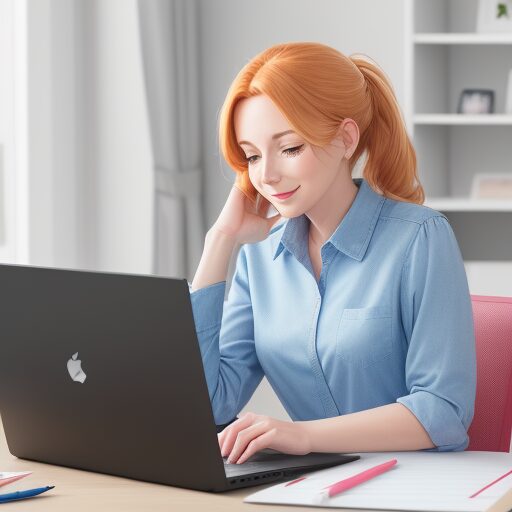 Unleash Your Retail Dreams: Selling Physical Products Online from Home
Ever dreamed of opening a retail store but felt it was out of reach because you're a homemaker? Well, here's the good news: you can turn that dream into reality without ever leaving your home.
In fact, the United States Postal Service (USPS) offers Carrier Pickup services, which means they'll collect your packages right from your doorstep. This convenient service makes it remarkably simple to run a retail business from the comfort of your home.
Building an e-commerce website is no longer a costly or technically daunting endeavor. You don't need to be a coding wizard anymore. Alternatively, you can tap into established business platforms like Amazon and eBay, which offer a ready-made audience and infrastructure to support your entrepreneurial ambitions.
From crafting homemade goods to sourcing unique products, the options for what you can sell online are virtually limitless. So, if you've ever yearned to embark on the retail journey, know that it's entirely possible to create your own thriving online store right from home, turning your entrepreneurial aspirations into reality.
Health-Care Agency: Nurturing Lives from Home
Imagine an 80-year-old who wishes to remain in the comfort of their own home but struggles with daily tasks like bathing, meal preparation, and housekeeping. This is where a home healthcare business steps in, providing dedicated caregivers to assist with these essential activities. As a mom, you have the potential to create a thriving business right from your home, catering to those in need of healthcare services and generating a substantial income.
The home healthcare industry is experiencing rapid growth, driven by the escalating costs of assisted living facilities and live-in caregivers. To embark on this entrepreneurial journey, start by understanding the legal requirements for operating a home healthcare agency in your area. Staying abreast of medication regulations is crucial to ensure compliance and quality care.
Promote your services strategically by reaching out to local community venues, rehabilitation centers, medical offices, and hospitals. Your home-based healthcare agency can not only offer vital support to those in need but also provide a rewarding business opportunity for moms across the United States.
Crafting Joy: Your Path to Becoming a Gift Basket Designer
Picture this: an easy and delightful business you can run from the comfort of your home, perfect for moms seeking a fulfilling venture. Imagine sending a carefully curated gift basket to someone, tailored to mark every significant moment in their life – birthdays, holidays, get well wishes, or heartfelt congratulations. Gift baskets are more than just presents; they're heartfelt expressions that convey you're thinking of someone in a special way.
As an entrepreneurial opportunity, gift basket design offers a canvas for your creative talents to shine. If you're someone who relishes creative pursuits, this could be your ideal business venture.
Entering this industry offers various avenues – you can start from scratch, building your brand and unique offerings, or explore established franchises. A quick online search for gift basket franchises can yield plenty of ideas if you decide to go down that route.
With each basket you design, you're not just crafting a gift; you're crafting joy and meaningful connections. So, if the thought of creating beautifully themed gift baskets for different occasions excites you, this could be the creative and home-based business opportunity you've been looking for. It's a part of the business ideas for moms that may bring you wealth and share your talents at the same time.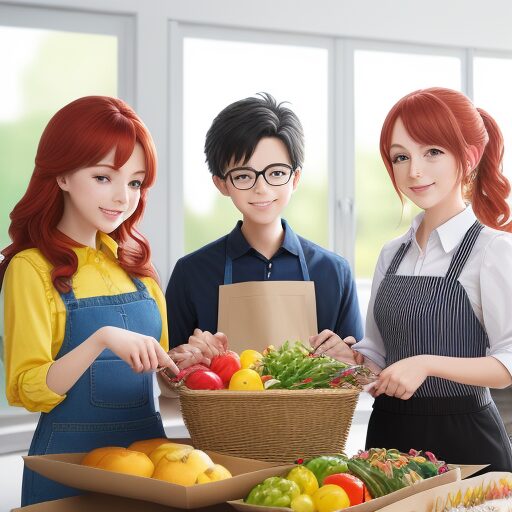 Microwork: Your Flexible Path to Virtual Assistance
Launching a small virtual assistant business can be an excellent fit for mothers, as long as your clients don't demand a substantial time commitment during specific hours.
Enter microwork, offering many of the same services as virtual assistants, including data entry, typing, research, and more, but with a crucial distinction – flexibility. In the world of microwork, you tackle time-bound tasks, and once they're completed, your work is done.
This approach allows you to work when it suits you, aligning your tasks with your family's schedule.
Earnings here are solely tied to your skills. If you're a mom in search of an online work-from-home business, these options represent some of the best ideas to generate income from the comfort of your home. When you explore career opportunities as a mother, you'll discover a wealth of possibilities to become a mompreneur while maintaining a healthy balance between family and career.
Virtual Assistant Stats: A Conversational Snapshot
Let's chat about some interesting stats in the world of virtual assistants:
Marital Harmony: So, here's a fun fact – nearly 70% of virtual assistants are happily married. They've mastered the art of balancing work and life.
Age Wisdom: When it comes to age, it's the seasoned pros who shine. A whopping 75% of virtual assistants in the US are in their forties and beyond, bringing a wealth of experience to the table.
Girl Power: In the realm of virtual assistance, women are taking the lead. They dominate the field, making up an impressive 83% of the US virtual assistant population. Girl power indeed!
These stats paint a colorful picture of the diverse and dynamic world of virtual assistants. It's a field where experience, dedication, and a strong work-life balance rule the roost.
Empowering Moms with Diverse Work-from-Home Ventures
As we wrap up our exploration of lucrative work-from-home business ideas for moms, it becomes abundantly clear that the realm of opportunity is expansive and diverse. Whether you're drawn to the magnetic trend of mom blogging, aspire to transform your passion into a flourishing interior design enterprise, or seek to capture life's moments as a stock photographer, there's a path tailored to your talents and interests. The world of online commerce beckons, offering a chance to sell physical products from the comfort of your home while crafting your own success story. For those with a nurturing spirit, establishing a home-based health-care agency opens doors to fulfilling work and financial stability.
Meanwhile, crafting joy through personalized gift baskets or engaging in microwork tasks provides creative outlets with flexible schedules. These varied avenues empower stay-at-home moms to embark on entrepreneurial journeys that allow them to find balance between family life and career pursuits. In this dynamic era, the possibilities are as boundless as a mother's love and ingenuity, inviting you to shape your own destiny while contributing to your household's well-being. So, seize the opportunity that resonates most with you and embark on a journey of empowerment, self-discovery, and lasting impact.
Frequently Asked Questions
How can I determine which work-from-home business idea is the best fit for me as a mom?
Finding the right fit involves considering your skills, interests, and available time. Start by assessing your strengths and passions, and then explore business ideas that align with these factors. Additionally, consider your family's needs and schedule to ensure that your chosen venture allows for flexibility and work-life balance.
What are some key factors to consider when starting a work-from-home business as a mom?
When starting a home-based business, it's essential to consider factors like market research, business planning, budgeting, and marketing. Assess the demand for your chosen business idea, create a solid business plan, manage your finances wisely, and develop effective marketing strategies. Moreover, don't underestimate the importance of setting boundaries to balance your family life and work effectively.
What resources and support networks are available for moms starting a work-from-home business?
Numerous resources and support networks cater specifically to moms venturing into home-based businesses. Look for online forums, social media groups, and local organizations that provide guidance, mentorship, and networking opportunities. Additionally, consider online courses, workshops, and business associations that can offer valuable knowledge and support to help you succeed in your entrepreneurial journey.
Welcome to AtHomeWorkGuru.com – Your Path to Freedom! 💼🏡
Discover the secrets of working from home while enjoying more precious family time and a smart, income-boosting approach. We're here to guide you towards a balanced, successful work-from-home journey.
Ready to take the leap? Start today and unlock your full potential! 🚀✨