==================
A Caveat and Affiliates
First off, a little caveat: within my articles you will find affiliate links, meaning if you buy them, I get a small commission. Your cost is not affected. In addition, I am an Amazon Associate and I earn from qualifying purchases on Amazon.
And yes, if I say that I recommend a product here, it means I truly believe it is a good product. I refuse to recommend any product that I have not researched and believe to be a good value.
Even better, I provide you with a very clear picture of the product, it's use, and the probable value.
Earning your trust is important to me. I run this website myself and the commissions and donations help support the site.
Sound reasonable and fair enough? Let's continue to the article.
==================
Best Office Chair for Scoliosis
In this era of modern technology, computers are an essential part of our routine work; however, working in front of a computer is challenging. Many workers can experience muscle stiffness, stiffness in the legs due to poor circulation, and the lower back from increased compression during long, tiring hours in the same position. When you have scoliosis, these risks are much higher. So, to avoid all this trouble, you should consider the best office chair for scoliosis.
The perfect scoliosis chair is orthopedic and has a well-designed backrest that suits the spine's shape and reduces the Cobb angle. The backrest should also be sufficient to lower the back pressure by decreasing the spinal disc pressure.
But it could be challenging to tell which is the best office chair for scoliosis currently on the market, which will support scoliosis people and which will not. However, nobody wants to pay for a costly chair that gives them more pain all day long.
We have researched a lot about the best office chair for scoliosis for you. Below are the top 8 best office chairs for scoliosis that hopefully help you select the best one for you. We also have a buyer guide to help identify your needs in a chair to support this exceptional spinal condition.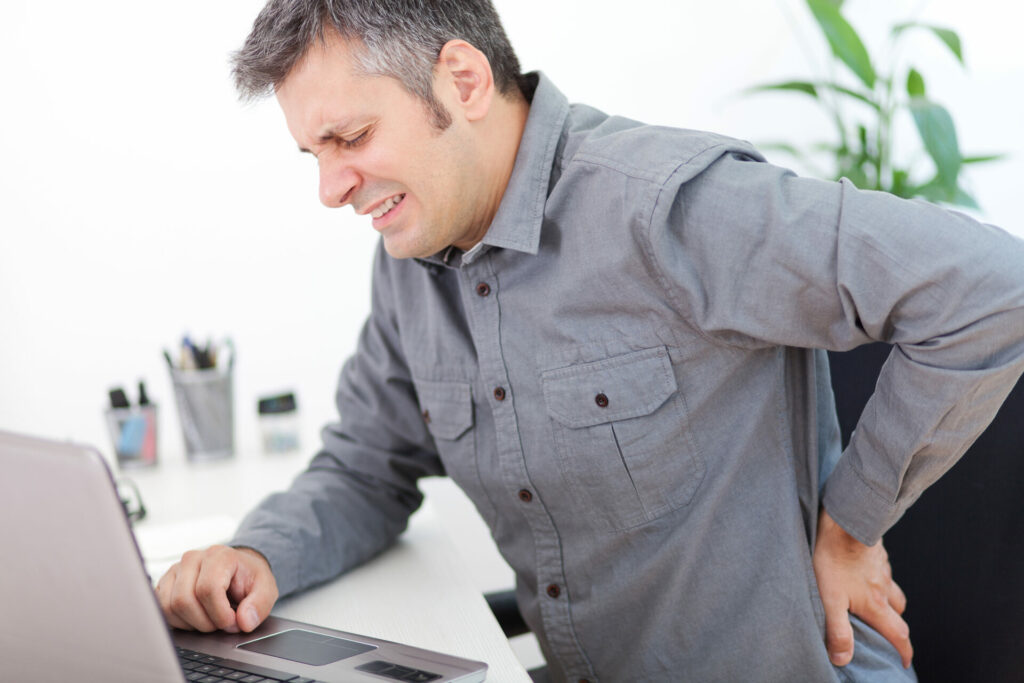 What Is Scoliosis?
Scoliosis is abnormal twisting and bending of the spine to one side. It cannot be "cured" or "fixed," but it can heal by therapy. Scoliosis is a lateral curvature of the spine that most often develops shortly before puberty during the growth phase. The cause of the majority of scoliosis is unclear. Scoliosis affects about 3% of adolescents.
The majority of scoliosis cases are mild; however, severe scoliosis can be devastating. The chest's space can be diminished by an especially severe vertebral curve, making it impossible for the lungs to function properly.
Individuals with more severe scoliosis can need a specialized chair. You decide which best office chair for scoliosis will help you improve your posture, and therefore your scoliosis and spinal position. We usually follow the rule that hoisted people need a care chair, whereas more mobile devices require a raise and fold-down chair.
What distinguishes the scoliosis office chair from others?
Since the materials used to make the office chair for people with scoliosis are of high quality. These office chairs can only construct after extensive testing and quality assurance. They are similar to the ergonomic chairs available on the market. However, the majority of them are high-end models. Many brands manufacture high-end chairs, and scoliosis patients can find these chairs helpful to their medical condition.
How should you sit with scoliosis?
When you have scoliosis, learning how to maintain proper posture while sitting in a chair is a must-have ability. Sitting on the edge of the seat while sitting in a chair with scoliosis is not recommended. Seating heights of 18 to 22 inches are ideal. Maintain a slight difference in size between your knees and hips, and hold your feet flat on the floor and shoulder-length apart.
The Appropriate Chair
The first step in using seat positioning to help with scoliosis is to make sure the seat is right for you. For the chair to have the most significant impact on your back, your pelvis must be correctly aligned. Your hips should land in the middle and end of the chair for optimal positioning when deciding the best office chair for scoliosis. Most high-quality care chairs have these features, but it's still worth double-checking before moving on to something else.
Side Supports
Improved posture necessitates the use of lateral supports. These side supports can be found in the right office chairs for scoliosis. These side supports will help counter-support both sides and help relieve the twisting and bending caused by scoliosis. The side supports will help preserve the trunk's straightness and keep it from slipping to the side.
Neck and Head Positioning
Rolling up the body, neck, and head supports are also useful to use in scoliosis chairs. It is yet another factor to consider while looking for the right scoliosis office chairs. This assistance will help you stop falling on your side and reduce the risk of your scoliosis worsening. The head and lateral supports will help you achieve the best neutral midline from your head to your pelvis, with no extreme neck flexion. Maintaining a good head position is made easier by the tilt in space. Gravity can help avoid neck flexion by tilting the back of the chair.
Buying guide for the Best Office Chair for Scoliosis
To mitigate the risk of further injury, understanding the best office chair for scoliosis is crucial. Let's quickly discuss the factors that choose the right desk chair for your back before discussing our reviews. The things to look at, here are:
The key elements to consider for the best office chair for scoliosis are:
Adjustability
Since you'll most likely be sitting in your office chair for more than a couple of hours, you'll want a chair that's simple to change. You'll want to look for chairs that allow you to adjust the back, headrest, and even the armrests if necessary, in addition to being able to raise and lower the seat. Look for lumbar supports that can move up and down and in and out to balance your back. Make sure your chair can be adjusted so that your feet stay flat on the floor and your arms are at the same height as your desk.
Support
When you have scoliosis, it's essential to pay attention to your lumbar support. A chair that is comfortable across the seat and backrest is ideal. Models with cushioned backrests would be your best bet. On the other hand, a mesh office chair will work as long as it has enough, given and isn't pulling the spine into awkward positions.
Compatibility with Spine
Everyone has a different experience of scoliosis, and their spines can be affected or shaped differently. As a consequence, it's essential to try out a chair before making a purchase. Make sure it allows you to make changes exactly where you need them. Some people may need additional upper back support, while others may need a headrest to provide additional neck support.
Size Range        
                                                                                                                                                                                
A good office chair that provides full back comfort and support can come in various sizes rather than a single uniform size. It's essential to be able to sit comfortably without arching your back. However, as a general rule, look for models that have at least the dimensions mentioned below. In the seat, standard width chairs are typically 17 to 20 inches tall. The width of the backrest, on the other hand, will vary from 12 to 20 inches. In most situations, the height can change between 18 and 22 inches.
Material
It is going to be a matter of personal taste. Take a look at memory foam pillow choices as well. However, office chairs made of mesh, cloth, or even leather are available. Similarly, some seats have luxurious, cushioned seatbacks, while others have plain mesh seatbacks for better ventilation. Whatever option you select, make sure the seat well cushions to help relieve back strain.
Adequate Seat Cushioning
Since scoliosis can cause pain in the lower back, it's essential to sit in an office chair with a good seat cushion. Your lower body, especially your thighs, will overcompensate for your body's entire weight if your current office chair does not provide enough seat cushioning.
An office chair with good seat cushioning provides not only support, but also offers better comfort. It helps you to concentrate on the task at hand rather than being distracted by the pain you're feeling. You can assure that every chair on this list will have excellent leg cushioning.
Seat width and depth
The seat should be sufficiently large and thick to support any user comfortably. The standard width is typically 17-20 inches. The seat depth should be adequate for the user to sit with their back against the ergonomic office chair's backrest while leaving approximately 2 to 4 inches between the end of the knees and the seat. The seat tilt should be adjustable, either forward or backward.
Top 8 Best Office Chair for Scoliosis
1.   Berlman ergonomic high back mesh office chair
Berlman's high back chair is a good thing for scoliosis people. Especially for those who suffer but who have a job that takes a long time to sit. The chair has a wide range of elements to relieve back pain. These characteristics help to decompress the spine and keep the position right. The backrest, lumbar support, and 3-dimensional adjustable armrests make your back pleasant.
A sedentary worker may use the headrest to reduce pain in the neck. The lumbar support provides a pleasant sitting experience. For scoliosis patients, it is essential because it relieves backaches. More than 300 lbs. can withstand this reliable product. It also has a soft, durable, long-lasting seat coil that keeps its shape. This Position high-back office chair has the perfect combination of features to ease scoliosis problems.
The chair has a robust and comfortable integrated frame. Clients said that when leaning back on their chairs, they enjoy their stability. The chair is also fitted with a mesh back and armrests, and sitting covers. Mesh combines a durable and breathable material perfectly. It keeps you cool but offers excellent support.
Pros
Adjustable bracelet support – suitable for scoliosis
A mesh design – for hot summer days
A robust product with a resistance of up to 300 pounds
Sustainable Back
A long-lasting comfortable seat coil
Swivel 360 degree
Height easy to adjust
Cons
Better suited for taller people
Here is the link: https://cutt.ly/LzEztZ6
2.   Steelcase Amia Chair
For scoliosis patients, the Steelcase Amia Bureau Chair provides excellent lumbar support. Live lumbar technology ensures that your spine is supported continuously. This office chair lightens back pain from scoliosis and keeps the spine straight away. The office chair is versatile and can use in any environment. Use it correctly for all kinds of jobs in workstations, meeting rooms, and home offices.
The style of the chair adds a contemporary-inspired look to any home design. This chair designs to provide for everyday comfort. With this Steelcase office chair every day, expect great comfort. The office chair makes your daily work productive and comfortable. When you lean back or lean forward, the flexible seat edge relieves pressure, and the passive seat edge angle adjusts automatically to alleviate stress under your thighs.
Pros
You can easily adjust the chair arms for a more comfortable working environment.
Eighty-five percent of the materials used are recyclable.
This chair can accommodate up to 300 pounds, making it suitable for people of all sizes and heights.
Even though this chair may be subject to a lot of weight, it still performs well.
The dynamic support provides excellent lumbar support.
Superior longevity provides by the chair's design.
The seat does not sway or wobble, and the frame makes of high-quality metals and plastics.
The chair arms can move in a variety of directions.
Cons
If the lumbar support is not adjusted correctly, it will fail.
The seat cushioning is skinny.
Here is the link: https://cutt.ly/KzEvRSx
3.   Serta Hannah Microfiber Office Chair
If you want both style and quality ergonomic help, this plush, tan-colored Serta Style Hannah office chair is the chair for you. This chair goes the extra mile to ensure that the anterior portion of the body is not placed under excessive pressure, with a thickly padded headrest to protect the shoulders and neck. You might find it challenging to get out of this chair because it is so cozy!
The seat's front edge lowers to avoid airflow from being cut off under the knees and around the thighs. Even after hours of sitting in the same spot, the cascading waterfall edge ensures that you won't feel the pinch. With a curved lower back shape that molds to you, this chair's lumbar support is unrivaled, helping the excess curved spine that happens with scoliosis.
Users can ensure that their feet are firmly placed on the floor using an adjustable height lever, improving stability and preventing the user from falling in the seat, putting excessive pressure on the spine. The Hannah stands out from the crowd thanks to its cushioned armrests, which are uncommon on many seats.
Pros
This chair's defining characteristic is its microfiber upholstery.
It is the chair for you if you want a chair that looks like a bed.
The waterfall seat and adjustable height help circulation
It provides support to areas of the body that can strain after long periods of sitting.
It is a perfect choice for those looking for a less costly armchair/office chair crossover.
Cons
There is no way to change the neck rest.
This chair is not as adaptable as the others on this list are.
Here is the link: https://cutt.ly/HzRiX9h
4.   Modway EEI-757-BLK Articulate
The Modway is both ergonomic and cost-effective, making it an excellent choice for those who want all of the health benefits of a good office chair without the high cost. This chair is elegant and functional, with a high backrest and a cozy, breathable cushioned seat. It's also available in a variety of vibrant, aesthetically appealing colors.
Adjustability is vital for optimum posture and the prevention of back pain, as it is for all of our seats, and this chair delivers on all fronts. It has adjustable height and seat tilt, as well as a tilt lock feature on the backrest.
That means you can lean forward or backward in your chair to correct any postural problems and alleviate scoliosis pain. The armrests can be adjusted as well, providing much-needed support for your back, hips, and thighs. In other words, you won't notice your body compensating for a lousy chair with the Modway!
Pros
This chair is the most affordable choice on our list
It's a must-have for anyone looking to keep their wallets as well as their lumbar regions in good shape!
This top-of-the-line adjustable chair will provide the lift and help you need to decompress your spine.
Cons
The mesh backrest provides just the tiniest amount of versatility.
Here is the link: https://cutt.ly/4zRsqv6
5.   ALEEL4215 – Best Elusion Series 
Another one on the list of best office chairs for scoliosis is this Aleel 4215. When it comes to the ALEEL4215, those who enjoy some freedom of movement in the office should be happy because it offers little friction.
Like all of our others, this chair has an almost infinite number of positions for your spine. Leg pain is relieved, and comfort is provided under the seat thanks to the combination of soft cushioning and waterfall edge.
This lightweight chair can be hurled from one side of the room to the other at breakneck speed, thanks to five castors durable. With its mesh back that arches in line with the human spine's contours, this chair will quickly provide the firmness that is so important for people with back issues like scoliosis, providing support throughout the day.
Pros
This chair is ideal for those who work in a more active office environment and need to scrap their chair at a moment's notice.
This chair, like the others, can bend over backward, forwards, and side-to-side to accommodate you.
Cons
Because this chair lacks a neck rest, it should avoid if you require full-length body support.
With a smaller backrest, it's even less appealing to someone looking for full back support.
Here is the link: https://cutt.ly/yzRmNg2
6.   Steelcase Gesture Chair
For those of you with scoliosis, the Steelcase Gesture Chair is one of the best options. Even though it is ranked six on our list, the functionalities it provides are unrivaled at the moment. A glance at the office chair reveals a sleek, black design that belies its strength. Users have praised the ability of this office chair to mimic the spine development of different bodies.
It can shape your back regardless of how you sit on it. Synchronized interfaces are the foundation of the office chair. It can support a variety of positions on the seat, arms, and back. It has a 400-pound weight limit, which is one of the best available on the market. That's a good indication that the manufacturer has pushed the envelope.
Once you're seated in the office chair, you'll notice that it provides excellent back support. The office chair has a torsional spring that can use to adjust the seat angle. When you are seated in a deep recline posture and want support for the upright position, this provides low lumbar support.
Underneath the seat foam, there are air pockets that allow for adequate airflow for the person seated. The chair is made of premium materials and features human dynamics. They designed it with the spinal structure in mind as well.
Pros
It has several features that can tweak.
The materials used in the chair's construction are of good quality.
Another notable feature of this office chair is the limb interface.
Cons
The chair comes with lumbar support that cannot adjust.
It also comes with expensive pricing.
Here is the link: https://cutt.ly/yzROaCI
7.   Herman Miller Classic Aeron Chair
It is an excellent design for those of you who have scoliosis. The back support is adequate, and the elastomer seat stays in place. For those long hours during the summer, the chair provides a breathable surface. The back mesh promotes good posture as well as improved blood flow to the thighs and legs. The lumbar support is excellent, and the lower back can adjust. One of this office chair's standout features is its ability to adapt to the reclined position quickly.
As it travels along your body, the design enhances your back position. Most office chairs lack this function, making it challenging to sit for long periods regularly. It is fully adjustable, allowing people of all heights and weights to fit comfortably inside. You have adjustable lower back support, a tilt stop, and an adjustable seat height. Of course, if you feel like your neck needs some help, you can always buy a headrest.
When it comes to scoliosis office chairs, the Herman Miller Aeron Chair is a class apart. You'll note that it has all of the bells and whistles that can help with pain relief. The lack of a neck rest may be the only flaw in an otherwise excellent chair.
Pros
The mesh is well-made and suitable for people living with scoliosis.
The lower back support can adjust to fit your specific body type and height.
It is available in a variety of colors and sizes.
The design is based on a new platform that aims to improve people's health
There are also customizable features such as a tilt stop and seat height.
Cons
Here is the link: https://cutt.ly/gzRK3Ii
8.   La-Z-Boy Trafford Big And Tall Executive Office Chair
This La-Z-Boy is far from boring, and it has all of the necessary features to make our list of the best office chairs for scoliosis. Although this chair is a little more expensive than the Serta Style Hannah office chair, it has more features. On the one side, it superimposes four times to protect the cushion:
A top layer of poly-fiber filled with comfort padding.
A layer of back memory foam, followed by another layer of memory foam.
A soft support layer aimed at strengthening the cushion's front.
Memory foam provides comfort and warmth to those who sit in it, and it, like the Steelcase Gesture chair, has a 400-pound weight cap. This chair's AIR lumbar technology offers more breathability, comfort, and improved body balance, in addition to ergonomic controls for changing the height and tilt.
This La-Z-Boy features fluffy pillows and a padded headrest in addition to the lumbar support and chair adjustment. With a high-quality glossy wood finish and an appealing site for people looking for excellent comfort, this chair is also naturally appealing to the eyes.
Pros
The backrest height and seat depth can both be adjusted to fit your height and size
This chair features five hooded double caster wheels that allow you to float effortlessly on covered floors while performing tasks.
Cons
The chair just tilts backward, not forward.
Smaller people may not be able to use it.
Although there is lumbar support, it is minimal.
Here is the link: https://cutt.ly/SzR2i3P
Conclusion
Now that you've read this article about the best office chairs for scoliosis, it's up to you to choose the one that's right for you. Above all, it's about what you require from a chair. First, take a seat and determine what you need in a chair.
As you might be aware, getting a good office chair to help you during the day is essential for living comfortably with scoliosis. So far, we've talked about moving chairs as a non-surgical scoliosis procedure. If you have a severe problem, talk to your doctor about other scoliosis treatment options.
Read More: