==================
A Caveat and Affiliates
First off, a little caveat: within my articles you will find affiliate links, meaning if you buy them, I get a small commission. Your cost is not affected. In addition, I am an Amazon Associate and I earn from qualifying purchases on Amazon.
And yes, if I say that I recommend a product here, it means I truly believe it is a good product. I refuse to recommend any product that I have not researched and believe to be a good value.
Even better, I provide you with a very clear picture of the product, it's use, and the probable value.
Earning your trust is important to me. I run this website myself and the commissions and donations help support the site.
Sound reasonable and fair enough? Let's continue to the article.
==================
Unlock your entrepreneurial potential and turn your online dreams into a reality with Wealthy Affiliate!
So, how have some people run a thriving online business while you still make less than a school dropout?
It is a question that boggles your mind and keeps haunting you day and night.
It could be because you are lacking something important.
Something that other entrepreneurs are doing but you are not and something that you need to fix right now.
And that something is your "lack of online marketing skills."
Turns out, it is easy to get others to sign up for your affiliate program when the price tag is zero. That's why Wealthy Affiliate has managed to establish a flourishing online community with millions of members in less than 15 years.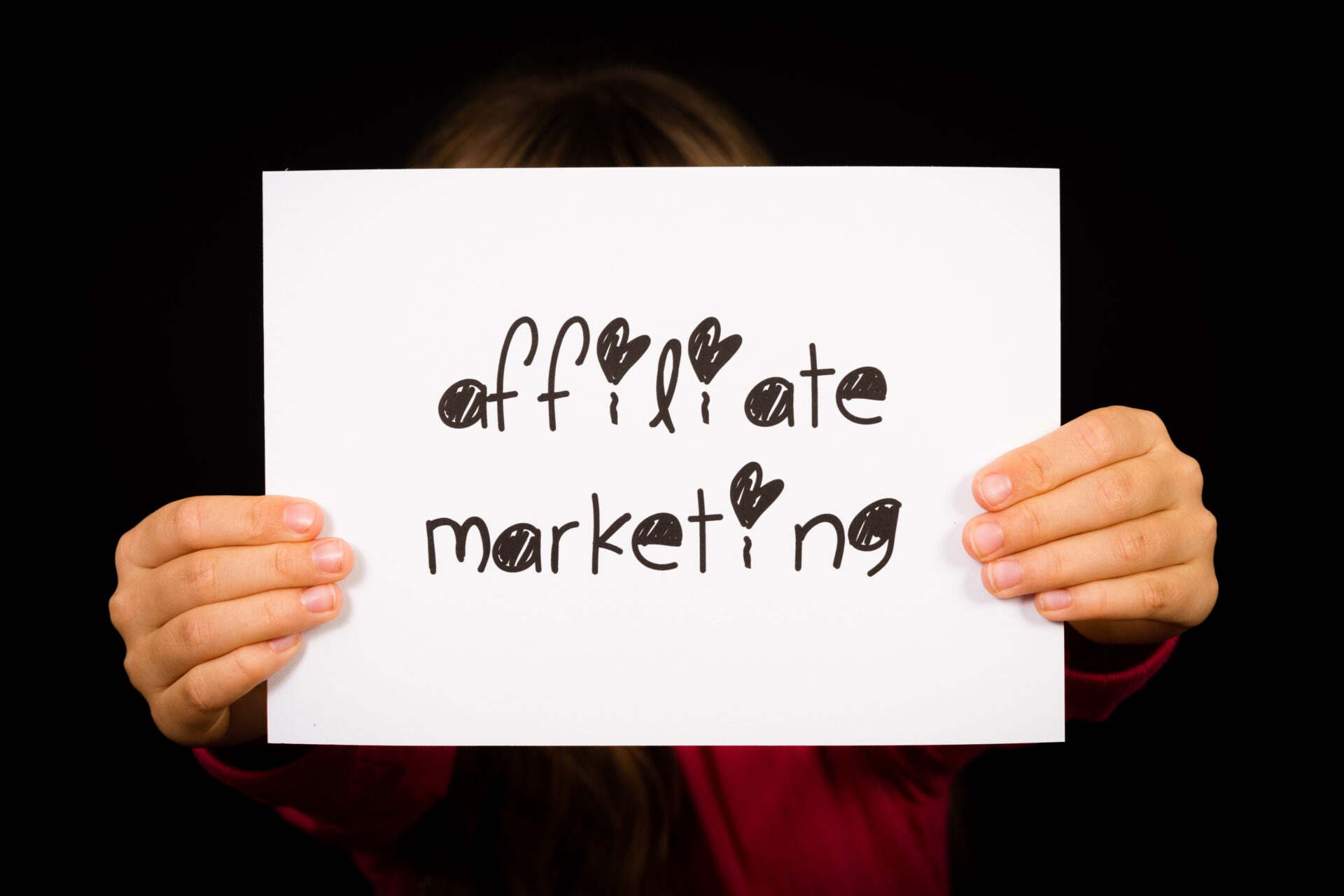 Before writing this Wealthy Affiliate review, I purchased their Premium membership – solely because I wanted to create an unbiased, ruthless review. So, let's figure out whether Wealthy Affiliate is a gold mine or just another scammy land mine where you go for nothing but to lose your money.
Wealthy Affiliate Overview
Wealthy Affiliate is a platform that provides training and tools for individuals looking to start and grow an online business. The platform offers a variety of resources, including website-building tools, hosting, training courses, and even a supportive community of like-minded entrepreneurs.
One of the unique aspects of Wealthy Affiliate is the platform's emphasis on affiliate marketing. Affiliate marketing is similar to online marketing in which an entrepreneur promotes services or products and earns commissions for each sale made through their referral link. Wealthy Affiliate provides training on effectively promoting products and services as an affiliate and tools to help users find and promote high-paying affiliate products.
Moreover, another core feature of Wealthy Affiliate is to teach entrepreneurs how to become Wealthy Affiliate marketers. But keep in mind that affiliate marketing can be an uphill battle that requires a lot of patience to reap all the excellent benefits. If not done correctly, you could end up dropping more money than you make.
Overall, Wealthy Affiliate is a comprehensive platform that provides individuals with the tools and training they need to start and grow an online business. The platform's website-building tools, hosting, training courses, and supportive community make it an excellent option for anyone looking to start an online business. Whether you are a novice or a seasonal entrepreneur, Wealthy Affiliate has something for every skill level.
Wealthy Affiliate was created by Kyle and Carson, two entrepreneurs who have built successful online businesses since 2005. They created the platform to share their knowledge and experience and help others develop successful online businesses.
Kyle and Carson have built a reputation as online business experts and helped thousands of individuals start and grow their online ventures. They continue actively participating in the Wealthy Affiliate community, providing business training and support.
The company is based in Canada and was founded in 2005. Since its inception, Wealthy Affiliate has become one of the most popular and respected online business training and community platforms.
How Does Wealthy Affiliate Work?
Wealthy Affiliate features a pretty straightforward working structure. Since it is also a training program, your primary focus should be training to develop new skills. Wealthy Affiliate's straightforward, step-by-step learning process helps entrepreneurs to learn how to establish a niche website and generate passive revenue from it.
Here are four key steps that you will go through inside Wealthy Affiliate:
1.       Choose Your Niche
First, you must choose your passion/ niche, like cooking, health, fashion, etc. Choosing a niche that attracts you is essential for establishing a thriving affiliate business. During my training, I chose the health and beauty niche because that's what attracted me the most. Later, I started writing blogs and articles to promote and recommend products.
Whenever I drove a sale from the products I promoted through my blogs, I earned a commission, and that's what affiliate marketing is all about.
2.       Create a Website
Secondly, you will need to create a website on which you will be promoting products related to your niche. While building a website from scratch requires tons of effort and patience, Wealthy Affiliate helps you create a beautiful, responsive site in a fraction of the time.
3.       Drive Traffic to Your Website
Establishing a website is easy but driving organic traffic is one of the most complex parts of becoming a successful affiliate marketer. Fortunately, Wealthy Affiliate helps you to learn and master the skills of how to get more traffic. Wealthy Affiliate also helps you know how to target high-volume keywords, implement SEO techniques, and develop an effective strategy to rank higher on Google.
4.       Make Money from Affiliate Marketing
Finally, here is the sweetest part – earnings. Once you have your website, Wealthy Affiliate offers many ways that you can use to generate income. For instance, you can earn from Google Ads, which requires placing ads on your website.
In addition, you can also set up your eCommerce website where you will be either promoting other people's products or selling your products. Moreover, if your website generates a handsome amount, you can sell it for $3,000 or more.
Wealthy Affiliate offers test-drive to its new members, which allows them to join the platform for free. However, after that, you will have to upgrade to access all the features.
Starter Membership: You can join the platform for free using your email address and username. The free plan gives you access to the following:
Level 1 training.
One week of community access.
A free WordPress website.
30-day free Jaaxy access for keyword research.
Access to its affiliate program.
Premium Membership: Once you have tried the platform for free to ensure it is not a scam, Wealthy Affiliate offers premium membership to its users for $49/month or $497/year. Upgrading to Wealthy Affiliate's premium membership, you will have access to all the features, including one-on-one training.
So, is Wealthy Affiliate worth it?
Absolutely! The platform has been around for over 15 years, and the creators have never raised their premium membership costs. Despite some areas that need improvement, Wealthy Affiliate is getting more refined with new updates and valuable features. So, if you are serious about starting your affiliate marketing business, Wealthy Affiliate should be your ultimate option.
Moreover, you will also get all the essential tools and resources you need in one place for a thriving online business. It includes training courses, website building, hosting and domains, live community assistance, one-on-one coaching, and more.
Wealthy Affiliate Top Features
Here is why Wealthy Affiliate is one of the most popular platforms for making money online:
Comprehensive Training Courses
Wealthy Affiliate offers a variety of courses to assist entrepreneurs in learning the skills needed to build and grow a successful online business. All of its courses are designed to be comprehensive, covering a wide range of topics, from the basics of building a website to advanced strategies for driving traffic and generating revenue.
One of the critical features of Wealthy Affiliate's courses is that they are designed to be step-by-step and easy to follow, even for those with no prior experience. In addition, these courses are organized into different levels, starting with the beginner level and progressing to advanced techniques.
Some of the courses offered by Wealthy Affiliate include:
Online Entrepreneur Certification: a comprehensive course covering building a website and driving traffic.
Affiliate Bootcamp: a course that focuses specifically on affiliate marketing and teaches users how to promote other people's products and earn commissions.
Keyword Research: a course that teaches users how to find profitable keywords to target with their website content.
SEO Optimization: a course that teaches users how to optimize their website for search engines to increase visibility and drive more traffic.
PPC Marketing: a course that teaches users how to use pay-per-click advertising to drive traffic to their website.
In addition to the courses, Wealthy Affiliate also offers a variety of resources and tools to help users implement what they have learned. These include keyword research tools, website builders, and hosting services.
1.      Access to a Community of Like-Minded People
One of the distinctive features of Wealthy Affiliate is the opportunity to interact with a community of like-minded people who are also working to build and grow their online businesses. The community includes novice and professional entrepreneurs willing to share their experience and knowledge to help others succeed.
Users can access various community features, including live chat, discussion forums, and private messaging. This allows members to connect with others, ask questions, share ideas, and get feedback on their work. In addition, the community is moderated to ensure a positive and supportive environment.
Furthermore, the Wealthy Affiliate community also provides a sense of accountability, which can help you stay motivated and on track with building a business. Members can share their progress and goals with others and receive support and encouragement from the community.
Overall, Wealthy Affiliate's community provides a valuable resource for individuals looking to build and grow online businesses. The community offers access to a wealth of knowledge and experience, as well as a sense of accountability and motivation.
2.      Website Creation and Hosting Tools
Wealthy Affiliate equips its members with various tools and resources for creating and hosting a website for their online business. These resources include website builders, hosting services, and domain registration.
One of the key features of Wealthy Affiliate's website-building tools is that they are user-friendly and straightforward, even for those with no prior experience. The website builders allow users to create a professional-looking website efficiently and quickly, with various customizable templates and design options.
In terms of hosting, Wealthy Affiliate offers an active and secure hosting service that is optimized for online businesses. The hosting service includes daily backups, 24/7 monitoring, and an SSL certificate. This eliminates the need for members to find and pay for separate hosting services.
Moreover, the platform allows members to purchase domains directly through it, making it easier to get a website up and running. In addition to these tools, Wealthy Affiliate provides various other resources to help users create and optimize their websites. These include training on search engine optimization, website speed optimization, and website security.
3.      Personal Coaching and Monitoring
Wealthy Affiliate also offers personal coaching as a premium feature to its members. Individual coaching is provided by highly-skilled entrepreneurs who are experts in building and growing an online business.
This feature is designed to help users achieve specific goals and overcome any obstacles they may face in their business. Your coach will be working one-on-one with you so you can get personalized guidance, recommendations, and feedback.
Wealthy Affiliate's one-on-one coaching is provided through live video sessions, allowing users to interact with the coach in real time and receive immediate feedback. The sessions can be scheduled at a convenient time for the member.
The personal coaching service can be helpful for those looking for extra support and guidance as they build their online business. The coach can provide personalized advice and assistance so members can overcome specific challenges.
4.      Powerful Website Builder – SiteRubix
You don't need to learn complex coding to create your website. Instead, you can use Wealthy Affiliate's site-building tool, SiteRubix, to create a beautiful website within minutes. The site builder allows you to break down the process into four easy steps:
Choose between a free domain and a private domain.
Assign a name to your website.
Choose a design for your website.
Start building your website.
Moreover, SiteRubix features plenty of templates and themes, allowing members to customize their site with a simple drag & drop interface. In addition, it also has mobile responsiveness, SEO optimization, and integration with tools like YOAST SEO and Google Analytics.
Furthermore, one of the notable features of SiteRubix is that it also integrates with the Wealthy Affiliate community, allowing users to access resources and support from other members. Moreover, the tool also offers hosting, meaning you don't need to go to another platform to purchase it.
Where Wealthy Affiliate Falls Short?
Despite being a lucrative affiliate marketing platform and offering plenty of helpful features, Wealthy Affiliate still needs significant improvement.
1.      Outdated Training Material
First, many members have criticized the training material that Wealthy Affiliate provides. For some, Wealthy Affiliate's training courses are outdated and lack the ability to keep up with current industry standards. Similarly, a few users also complain about courses being too introductory and do not offer real value.
Moreover, one point I discovered about Wealthy Affiliate training courses is that rather than offering unbiased information, they heavily emphasize promoting the platform's products and services.
2.      Premium Plan is Expensive, Especially If You're Starting Out
Even though Wealthy Affiliate offers free test-drive to its members, the features are minimal and provide no real value. Upgrading to a premium plan can be costly, especially if you are new to affiliate marketing. Unless you are rich, paying $49 per month ($588/ year) for premium membership is not feasible for inexperienced users.
3.      Spammy Comments within the Group
Spammy comments within a Wealthy Affiliate group are one of the significant issues. Not only does this affect the overall user experience, but it also makes it hard for users to find valuable information. Spam comments generally come from bots and individuals with intentions to promote a specific product or service.
In addition, those Spammy comments come in large quantities, containing irrelevant, misleading information. However, members can block such comments by asking the administrator to apply filters.
Is Wealthy Affiliate A Scam?
Wealthy Affiliate has been around for over seventeen years and has a solid reputation. According to Trustpilot, the platform is one of the most popular affiliate programs, with 4.9 ratings. One thing I noticed is whether you post a positive or negative comment, you will get a response from the management.
I read thousands of reviews and found the feedback genuine. Its positive rating is far more comprehensive than other affiliate programs. For instance, according to a user, he has built over ten websites on the platform and managed to sell two of them after joining Wealthy Affiliate. It seems real since premium platform members can host up to 20 websites.
How Much Can You Earn with the Wealthy Affiliate?
Establishing a thriving online business requires patience, dedication, and time. How much you can earn with Wealthy Affiliate will vary depending on many factors. It includes the niche you choose, your experience, and the effort you put into your business. In addition, you shouldn't also expect a specific income level every month.
Wealthy Affiliate offers plenty of tools and training and lets you learn new business strategies. The skills you learn on the platform help establish a profitable online business. I spoke with various members who claim that they are generating pretty handsome income from their online business.
Moreover, it is worth noting that your earning potential with the platform is unlimited, as it allows you to scale your industry as you grow. I also interacted with some community members of the platform who earn up to 10,000 per month. However, it all depends on the time and effort you put into your business.
Wealthy Affiliate Alternatives
In addition to Wealthy Affiliate, you can find affiliate programs that let you earn money online. Let's compare Wealthy Affiliate with other top affiliate platforms.
1.      Wealthy Affiliate vs. Authority Hacker
Authority Hacker is one of the popular affiliate marketing platforms. However, unlike Wealthy Affiliate, which lets you test it before upgrading to a premium membership, Authority Hacker requires you to pay an upfront joining fee. In addition, while the Wealthy Affiliate premium account costs $49 per month, Authority Hacker charges $249 per month.
Moreover, Wealthy Affiliate wins the race when it comes to building websites. While both platforms teach you how to build a website, they take different approaches. For instance, Wealthy Affiliate emphasizes white hacks and content creation, whereas Authority Hacker is about link-building strategies.
2.      Wealthy Affiliate vs. ClickBank
ClickBank is another top affiliate marketing platform that focuses on teaching affiliate marketing. However, unlike Wealthy Affiliate, the platform features poor-quality video tutorials, with most content emphasizing product procedures. Although they offer advice in broad strokes, you will never know how to implement it into your business.
On the other hand, Wealthy Affiliate equips you with thousands of strategies through step-by-step guidance. The core training comprises 50 modules and community-created modules covering a broad range of affiliate marketing strategies. However, the cost is similar, with Wealthy Affiliate costing $49, whereas ClickBank costs $47.
3.      Wealthy Affiliate vs. Savage Affiliates
Both platforms feature high-quality training videos. Savage Affiliate training includes whiteboard drawings, demonstrations, as well as facetime tutorials. Their coaches are professional and share stories from their personal experiences entertainingly.
In contrast, Wealthy Affiliate training courses let you learn from videos, writing courses, and visual aids. Moreover, each training module consists of threads where members can collaborate, ask questions, and share new ideas.
Compared to Wealthy Affiliate's $49 monthly cost, which offers free training, Savage Affiliate costs $297 and includes additional training modules. Moreover, Wealthy Affiliate also provides hosting, SEO optimization, and other key affiliate marketing tools.
Wrapping Up
There you have it – a long, unbiased, and ruthless Wealthy Affiliate review. I sincerely believe that I have explained everything about the platform, although it's possible that I left something out. I would love to hear your queries and concerns in the comment section.
You Might Also Like: